« Back to Results
Berman Law Center, PC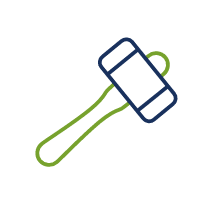 Exclusively Focused On You And Your Family
At Berman Law Center, P.C., we are passionate about helping Oregon families overcome their legal challenges. Whether you are looking for cost-effective divorce options, you need to modify a child custody order or you want to bring your fiancé(e) to the U.S., we can help. Our Portland-based lawyers offer a unique combination of personalized legal counsel coupled with a wealth of experience.
If you are confronted with legal issues that have the potential to impact your family, your finances, your security and your future, it is important for you to explore all of your options and alternatives before making significant decisions, including the decision to retain legal counsel. If you decide to retain legal counsel, you should never feel pressured or rushed. Good attorneys believe that representing any client is a privilege, not an entitlement. Take your time to find an attorney who is not only knowledgeable in the law, but also patient and understanding and sensitive to your needs.
Contact us today if you need legal assistance with any of the following:
Family Law
Divorce & Legal Separation
Child Custody
Parenting Time
Child Support
Alimony/Spousal Support
Stay-Out-Of-Court Divorce
Divorce And Custody Mediation
Collaborative Divorce
Uncontested Divorce
Business Owner Divorce
Prenups/Postnups/Cohabitation Agreements
Modifications
Child Support Modifications
Child Custody Modifications
Parenting Plan Modifications
Spousal Support Modifications
Relocations & Move-Aways
Our keen focus on legal issues affecting families allows us to provide you with confident advice and efficient, cost-effective legal assistance. Call Berman Law Center, P.C. today at 503-828-1953 to arrange your free initial consultation.
Attorney Jonathan Berman
As a family law attorney, Jon strives to make the often harrowing experiences associated with family law as effortless as possible for his clients, and for their families. Jon firmly believes that, in addition to being an advisor to and an advocate for, his clients, the practice of family law requires him to also be a supporter, cheerleader, a soothing voice, and even a friend. To be able to help his clients through this difficult period, to show them that their lives are not over, that their children will continue to thrive, particularly with their continued love and support, these are the things that drive Jon in his practice of family law.
Bar Admissions:
Education:
University of Connecticut School of Law, Hartford, Connecticut
Columbia University
Professional Memberships and Achievements:
Oregon State Bar, Family Law Section, Member
American Bar Association, Member
Multnomah County Bar Associations, Member
Washington County Bar Associations, Member
Pro Bono Activities:
Representation of Children in Domestic Relations Matters, September 1, 2011 - Present
"... friendly, honest, trustworthy and knowledgeable ..."
When our son unexpectedly left us with his two young sons, we did not know where to turn. A trusted friend recommended Jonathan Berman. We met with Jon and he was absolutely wonderful. He sat with us for over an hour as we described our situation to him. He knew exactly what to do and answered every one of our questions and more. He was more than competent. He held our hand throughout the whole process of gaining custody. He worked diligently with the children's mother, who lives out of state, explaining the whole process to her and exactly what her rights were. If you need a lawyer who is friendly, honest, trustworthy and knowledgeable I highly recommend Jon Berman.
— Josephine F.
---
"... a high standard of professionalism and legal expertise ..."
We have retained Jon once in the past. His work ethic surpassed previous attorneys my husband and I have worked with. Jon possesses a high standard of professionalism and legal expertise whilst being compassionate and offering guidance throughout. I would recommend Mr. Berman to anyone needing an attorney in family or custody issues.
— former client
---
"... kind and patient ..."
I was lucky to have Mr. Jon Berman as my lawyer during my sour divorce. His patience and kindness helped me through a difficult time. I was born in another country, and the language barrier in the matter of law was very difficult at times for me to understand, and Mr. Jon was so kind and patient to clear it for me. I highly recommend Mr. Jon Berman in family law and mediation for his very professional way to handle his cases.
— Sonia
---
"... exceeded all my expectations ..."
When one wishes to climb Mount Everest, they employ Sherpas, who are known as elite Mountaineers,and are used as guides for mountaineering expeditions in the Himalayas. When one goes through a divorce or child custody, it feels as though you are about to ascend a mountain that is unconquerable; your quest for a good lawyer that can guide you through this is an important one that will have a great impact for the rest of your life. Mr. Jon Berman was my guide whose empathy, knowledge of the law and ability to exceed all my expectations,helped me conquer my trek through this rigorous mountain ... called Divorce! I will forever feel in debt to Mr. Berman for going beyond the call of duty; thank you, Jon, for your patience and understanding.
---
"Thank you very much ..."
Thank you very much. If I need a divorce again, I'll call you guys.
— M.
---
"I will recommend your services ..."
Thank you and your team for the help. I will recommend your services if the opportunity ever arises.