We Stand For The Rights of The Individual
For more than 65 years, the attorneys at Frasier, Frasier & Hickman, LLP, in Tulsa have fought on behalf of the people of Oklahoma.
Our lawyers help those who suffer serious injuries get fair and just compensation. We help those injured on the job get compensation for their losses. We fight for justice on behalf of people suffering the cruelty of racial, religious or gender discrimination.
We are unafraid to challenge powerful foes, whether they represent corporate, professional or governmental interests. Our zeal comes from trying to change the world, one client at a time.
Contact us today if you need legal assistance with any of the following:
Personal Injury
Wrongful Death
Workers' Compensation
Social Security Disability
Labor Law
Employment Law
Personal Legal Services
Union Plus
Call at 918-703-4234 to arrange your free initial consultation.
Attorney John W. Flippo
Bar Admissions:
Oklahoma, 1978
U.S. Federal Courts, 1987
Professional Memberships and Achievements:
Oklahoma Association of Justice (Member)
Oklahoma Bar Association (Member)
Education:
University of Tulsa College of Law, Tulsa, Oklahoma, 1978
University of Central Oklahoma, Edmond, OK, 1973

Masters of Secondary Education
Major: Education

Oklahoma Baptist University, Shawnee, Oklahoma, 1971

B.M.
Major: Bachelor of Music
Pro Bono Activities:
Selective Service Board, 1982 - 2006
---
Attorney Frank W Frasier III
Bar Admissions:
Oklahoma, 1998
U.S. District Court Western District of Oklahoma, 1998
U.S. District Court Northern District of Oklahoma, 1998
U.S. District Court Eastern District of Oklahoma, 2002
U.S. Supreme Court
U.S. Court of Appeals 10th Circuit, 2002
U.S. District Court Southern District of Illinois
Professional Memberships and Achievements:
Oklahoma Association of Justice
American Association of Justice
Oklahoma Bar Association
Tulsa County Bar Association
American Council of Young Political Leaders
Attorneys Information Exchange Group
Education:
District of Columbia School of Law, Washington, District of Columbia, 1997
The George Washington University, Washington, D.C., United States, 1989
---
Attorney James E. Frasier
Bar Admissions:
U.S. District Court Central District of Illinois, 2005
U.S. District Court Northern District of Oklahoma, 1971
Oklahoma, 1965
U.S. Federal Courts, 1965
U.S. Supreme Court, 1968
Professional Memberships and Achievements:
American Association of Justice, 1988 - Present (Governor of Oklahoma)
Oklahoma Association of Justice, 1971 - Present (Past President)
Attorney's Information Exchange Group
Education:
University of Tulsa College of Law, Tulsa, Oklahoma, 1964
University of Tulsa, Tulsa, Oklahoma, 1963
Pro Bono Activities:
Democratic National Committeeman for the State of Oklahoma, 1997 - Present
Executive Committee - Democratic National Committee, 2002 - Present
Great River Dam Authority - Board Member, 2003 - 2008
Great River Dam Authority - Chairman, Calendar Year 2006
---
Attorney Steven R. Hickman
Bar Admissions:
Oklahoma, 1981
U.S. Federal Courts, 1981
U.S. District Court Northern District of Oklahoma, 1981
U.S. Court of Appeals 10th Circuit, 1981
Professional Memberships and Achievements:
American Association of Justice, 1981 - Present (Member)
Oklahoma Association of Justice, 1981 - Present (Member)
Education:
Brigham Young University, J. Reuben Clark Law School, Provo, Utah, 1981

J.D.
Honors: cum laude
Honors: Order of the Coif

Brigham Young University, Provo, Utah, 1976

B.S.
Honors: magna cum laude
---
Attorney George M. Miles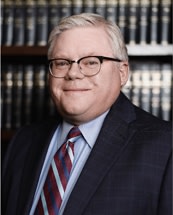 Bar Admissions:
Oklahoma, 1985
U.S. Federal Courts, 1985
U.S. District Court Eastern District of Oklahoma, 1986
U.S. District Court Northern District of Oklahoma, 1986
U.S. Court of Appeals 10th Circuit, 1986
Professional Memberships and Achievements:
Oklahoma Association of Justice
American Association of Justice
Education:
University of Tulsa College of Law, Tulsa, Oklahoma, 1985
Oklahoma State University, Stillwater, OK, 1982

B.S.
Major: Agricultural Economics
---
Attorney Maureen Johnson
Bar Admissions:
Oklahoma
U.S. District Court Northern District of Oklahoma
U.S. Bankruptcy Court Northern District of Oklahoma
U.S. District Court Eastern District of Oklahoma
U.S. Bankruptcy Court Eastern District of Oklahoma
U.S. District Court Western District of Oklahoma
U.S. Bankruptcy Court Western District of Oklahoma
Osage Nation Tribal Court
Professional Memberships and Achievements:
Oklahoma Bar Association
Tulsa County Bar Association
Oklahoma Association of Justice
American Association of Justice
Education:
University of Tulsa College of Law, Tulsa, Oklahoma, 2007
The University of Oklahoma, Norman, Oklahoma, 2004
Pro Bono Activities:
Tulsa Lawyers for Children
The Junior League of Tulsa
Honors and Awards:
Family and Divorce Mediation Certification, - 2009
---
Attorney Kathryn Black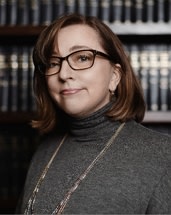 Bar Admissions:
Oklahoma, 1995
U.S. District Court Northern District of Oklahoma
U.S. Court of Appeals 10th Circuit
Education:
University of Tulsa College of Law, Tulsa, Oklahoma, 1995
Oklahoma State University, Stillwater, Oklahoma, 1992
---
Attorney Adam Burnett
Bar Admissions:
Oklahoma, 2019
Supreme Court of the Muscogee Creek Nation, 2019
Cherokee Nation Tribal Court, 2019
Professional Memberships and Achievements:
Oklahoma Association of Justice, 2019 - Present (Member)
Education:
University of Oklahoma College of Law, Norman, Oklahoma, 2019
University of Oklahoma, Norman, Oklahoma

B.A.
Major: Letters; Print Journalism
---
Attorney Trevor Reynolds
Bar Admissions:
Oklahoma
Iowa
U.S. District Court Northern District of Iowa
U.S. District Court Southern District of Iowa
U.S. District Court Western District of Oklahoma
U.S. District Court Northern District of Oklahoma
U.S. District Court Eastern District of Oklahoma
U.S. Court of Appeals 10th Circuit
Professional Memberships and Achievements:
Iowa State Bar Association
Oklahoma State Bar Association
Tulsa Criminal Defense Lawyers Association
Iowa Association of Criminal Defense Lawyers
Tulsa County Criminal Defense Lawyers Association (2011 President )
Education:
Drake University Law School, Des Moines, Iowa, 1999
University of Texas, El Paso, Texas, 1996