« Back to Results
The Law Office of Douglas Parr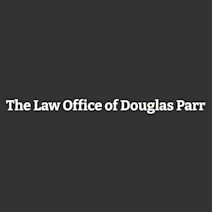 Criminal Defense | Serving Oklahoma City, OK
The Law Office of Douglas Parr can help you find legal solutions for your Criminal Defense issue. The practice serves the Oklahoma City, Oklahoma area.
Average Experience:
43 years
Respect, Skill And Knowledge
When faced with serious legal issues involving criminal charges of any kind, asset forfeiture or police misconduct, you want an attorney with extensive trial experience and a proven track record of success representing similar cases.
At The Law Office of Douglas Parr, I have more than three decades of experience successfully representing clients throughout the state of Oklahoma and numerous federal jurisdictions. My reputation as a straightforward, honest and aggressive attorney is based on numerous successes fighting for the rights of people faced with particularly difficult legal issues. And, above all, I do not make promises that I cannot deliver.
I have earned the respect of my peers for my extensive experience and skill as a trial attorney and for my extensive knowledge of the legal aspects of an individual's constitutional rights and the use of drug dogs during police searches. I have also appeared as a legal commentator on "ABC Nightline" and "Good Morning America."
Contact us today if you need legal assistance with any of the following: 
Criminal defense — Felony or misdemeanor charges of any kind, including drug crimes, white collar crimes and sex offenses.
Asset forfeiture — Government seizure of assets believed to be derived from illegal activities, including cash and other assets that are seized during a highway drug interdiction search.
Police misconduct litigation — Representing the victims of a wide variety of police abuse cases such as the use of excessive force, rape, refusal to provide medical care, unlawful search, and illegal search and seizure.
Constitutional rights violations — I represent the victims of illegal searches and seizures, racial profiling, and the illegal and improper use of drug dogs, or other police misconduct as well as individuals faced with criminal charges related to civil disobedience or activism.
Call 405-528-1018 today to arrange your free initial consultation. 
­­­Attorney Douglas L. Parr
The Law Office of Douglas Parr was founded by me, Douglas L. Parr, more than 20 years ago. The kind of work that initially drew me to the legal profession involved political defense, civil disobedience and defending the rights of political activists. In 1976, I helped establish a legal clinic at the Native American Center in Oklahoma City, which allowed me to travel all over Oklahoma addressing a wide range of legal issues. That experience, combined with my criminal defense work, is what led me to focus a significant part of my practice on constitutional rights violations.
I continue to operate as a solo practitioner because it allows me to provide each client with the attention he or she deserves. Every client works directly with me, not with an associate or a junior partner. I take the time to explain your legal options, including the advantages and potential pitfalls that you may face. By remaining committed to educating my clients, I am able to provide them with the information they need to make informed legal decisions.
My reputation as a fighter in the courtroom who regularly handles extremely difficult cases is both strengthened and tempered by the fact that I am thorough in my work and selective in my caseload. My peers recognize that I address serious legal issues that need more than a resolution — they need strong, aggressive, determined and zealous representation.
With more than 30 years of experience as a practicing attorney, I have earned the respect and recognition of my peers for my skill and knowledge in constitutional issues, particularly those involving drug dogs, search and seizure, highway drug interdiction, asset forfeiture, jury selection and police misconduct. A few of the honors and awards I have received include:
1980 to present — Cooperating attorney with the Center for Constitutional Rights in New York City
1983 — Received recognition for "Outstanding Accomplishments in Criminal Defense" from the Oklahoma Criminal Defense Lawyers Association (OCDLA)
2008 to 2011 — Selected for inclusion in Oklahoma Super Lawyers