« Back to Results
Fabian and Associates, Inc. PC
The attorneys at Fabian & Associates, Inc., P.C., in Oklahoma City stand ready to provide the finest in legal representation for people charged with (DUI) Driving Under the Influence and other Alcohol or Drug related charges.
Representation of Persons in Oklahoma Charged with the Crime of (DUI) Driving Under the Influence.
Representation of Persons in Oklahoma Charged with other related Crimes, such as Possession of Controlled Dangerous Substance (CDS), Possession of CDS with Intent to Distribute, which occur as a result of a persons stop and arrest for Driving Under the Influence.
Representation of Persons in Oklahoma Charged with all other types of Alcohol Related Offenses, including but not limited to: Aggravated DUI, Manslaughter, Causing an Accident which resulted in Great Bodily Injury, Murder in a Vehicular Accident.
Representation of Persons in Oklahoma whose Drivers Licenses are being revoked or Suspended as a result of a Drinking and Driving Offense or any other type of Drivers License Revocation.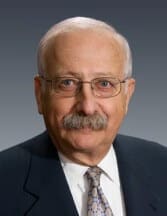 A practicing attorney in Oklahoma since 1973, Mr. Fabian was formerly the General Counsel for, and legal advisor to, the Oklahoma Department of Public Safety ("DPS") and the Oklahoma Highway Patrol where he worked for fourteen years. During this time, he organized the first Statewide Alcohol Countermeasure Task Force operation in 1973. He created and implemented, the newly revised Implied Consent Laws (revocation of driver's licenses for alcohol related arrests) for Oklahoma in 1983. and trained all Oklahoma Police Officers in the implementation of this new system. Mr. Fabian taught in all of the Breathlyzer Training Courses during his tenure with the DPS, along with Training regarding the laws of Search and Seizure and Laws of Arrest at the OHP Patrol Academies.
Mr. Fabian left the DPS in 1986, and now limits his practice to the area of DUI and driver's license matters. He has defended literally THOUSANDS of persons with these types of cases. Untold numbers of these clients which had been arrested for DUI NEVER lost their driver's license because of his representation. He has tried several Thousands of cases (in almost every court in Oklahoma) to both Judges AND Juries in matters as simple as traffic tickets and as complicated as DUI- related Vehicular Homicides. Mr. Fabian is the ONLY attorney in the State of Oklahoma EVER to have been awarded attorney's fees against the DPS in driver's license cases arising out of a DUI. He has accomplished this feat FIVE (5) separate times, and has received just under $30,000 from the DPS! He has taken several dozen cases to the Oklahoma Supreme Court and has had twenty-Nine (29) of these published. In fact, no privately practicing attorney in Oklahoma has had more published cases on the topic of DUI and/or driver's license matters than Mr. Fabian.
Q. What is Driving under the Influence?
A. Driving under the influence occurs when a person operates a motor vehicle and their abilities are impaired by the consumption of alcohol or drugs to the extent they are unable to safely operate the motor vehicle. The Crime can occur on the highways, streets or turnpikes of the state of Oklahoma, or in a Public Parking Lot, which is defined as a parking lot dedicated to the Public.
A person 21 or over can be considered under the influence at .08 grams of alcohol per 210 liters of blood. Persons under the age of 21 can be charged with Under 21 DUI with an Alcohol level of .02. The level of alcohol is determined through use of the breath test or a blood test.

Q. What should I do if I am Stopped and have been Drinking?
A. If you are stopped for drinking and driving, chances are you were weaving, had some minor traffic infraction, or a taillight out. If the officer suspects you are under the influence, they will begin a standard series of questions used to find out how much you have had to drink. You may then be asked to perform a series of physical coordination tests along the roadside or mental agility tests such as counting backward, reciting the alphabet or counting your fingers. We recommend that you politely decline to perform these roadside coordination tests. You are not required by law to take these physical tests, and they do nothing but provide the government with inaccurate evidence of your condition. These tests are not scientifically reliable, and have but one purpose, and that is to give the officer additional information with which to prove your guilt or take your Drivers License. Some Police agencies in the State of Oklahoma may even attempt to use unapproved breath devises at the scene of the traffic stop to test your breath. In Oklahoma, there is not one approved breath test machine that can be used at a roadside stop. Again, Politely decline to take the roadside breath test, and ask the officer for the Breath test at the Station. It is also beneficial to ask for an additional test in addition to any given by the Officer. This is your right, and will be given once you have taken the States test. Your duty when stopped by the Police is to remain calm and be polite. Cooperate, but don't answer any questions about where you have been or what you have had to drink, or anything about an involvement in an accident.


Since 1997, the "Lead Counsel Verified" status has been granted to attorneys who possess:

The Right Professional Experience
A Spotless Record
The following attorneys at this firm are Lead Counsel Verified:
Stephen G. Fabian, Jr.
This attorney is Lead Counsel Verified in the following practice areas:
| Practice Area | Year |
| --- | --- |
| Criminal Defense | Since 2012 |
| Drunk Driving | Since 2001 |
| Practice Area | Year |
| --- | --- |
| Criminal Defense | Since 2012 |
| Drunk Driving | Since 2001 |
For Attorneys:
Download Lead Counsel Badge