Best Chicago Wrongful Death And Serious Personal Injury Law Firm
At Nolan Law Group, our experienced attorneys handle a variety of legal matters, including aviation accidents, traumatic brain injuries, pharmaceutical litigation, medical negligence, product liability and other serious personal injuries. We are also known as the wrongful death law firm Chicago victims' families turn to when they need a legal professional to advocate for their rights.
Navigating the legal landscape to pursue justice can be a daunting task, particularly when you or a loved one has suffered a devastating loss of life or experienced a life-altering injury because of someone else's negligent or intentional actions. Whether you are looking for an aviation accident law firm or an attorney to represent you in a wrongful death matter, hiring an attorney who specializes in the area of law you need may improve your chances of success.
Contact us today if you need legal assistance with any of the following:
Personal Injury
Aviation Accident
Brain Injury
Pharmaceutical Litigation
Product Liability
Wrongful Death
Medical Malpractice
Contact us at 312-940-4183 today to arrange your free initial consultation.
Attorney Donald J. Nolan
Bar Admissions:
Professional Memberships and Achievements:
American Bar Association
Aviation and Space Law Committee
Association of Trial Lawyers of America Aviation Law Section, Chair, 2004
Leaders Forum, Member
ATLA PAC Eagle Member
Railroad Section, Chair, 1988-1999
Traumatic Brain Injury Litigation Group, President, 2001-2002
Editor of TBI Litigation Group Newsletter, President, and Executive Committee Member
Birth Trauma Litigation Group, Member
Illinois Trial Lawyers Association Secretary, 1996-1997
Illinois State Bar Association
Appointment to Tort Section Council, 1994-1996
Chicago Bar Association, Member
Appointment to Public Affairs/Media Relations Committee, 1996-1999
Long Range Planning, Chair 1997-1999
Tort Litigation Committee, Chair, 1989-1990 and Vice-Chair, 1988-1989
Judicial Evaluation Committee, 1984-1987
Industrial Commission, 1982-1983
Civil Practice, 1981-1982
National Air Disaster Alliance/Foundation
National Transportation Safety Board Bar Association
Lawyers Pilots Bar Association
Association for Transportation Law, Logistics and Policy
Brain Injury Association of Illinois
Board of Directors, 1996-2001
Honorary Member of the Board of Directors since 2002
Spinal Cord Injury Association
DePaul Aviation Institute Advisory Board Member
Civil Justice Foundation Trustee
Trial Lawyers for Public Justice
Melvin Belli Society
Honors and Awards:
Leading Lawyers Network, The Top Lawyers
ATLA Board of Governors Leaders Forum, 2004
Civil Justice Foundation Honor Roll of Champions, 2004
The Bar Register of Pre-eminent Lawyers 87th Edition, 2003
1st Annual Lighthouse Award For unwavering support, encouragement and guidance.
Presented by the Brain Injury Association of Illinois October 4, 2002
Toe Tonahill Award
ATLA, New Lawyers Division Annual Conference July 21, 2000
Brain Injury Association Certificate of Appreciation June 23-23, 2000
Supporting Fellow Roscoe Pound Foundation August 31, 1998
Chicago Bar Association Certificate of Appreciation For service to the organized bar and the association as Chair of the Long Range Planning Committee June 1998
ATLA Board of Governors Presidents Club 1998
Presidents Award In appreciation for providing continuous and exemplary support of programs and services
Presented by the Brain Injury Association of Illinois October 24, 1997
Recognized as a "Special Friend" of the Brain Injury Association of Illinois for exceptional support and commitment to increasing the quality of life for the brain injured person and their family. Presented by the Brain Injury Association of Illinois October 4, 1996
AV Peer Review Rated
Education:
DePaul University, College of Law, Chicago, Illinois, 1977
Elmhurst College, Elmhurst, Illinois, 1974
---
Attorney Thomas P. Routh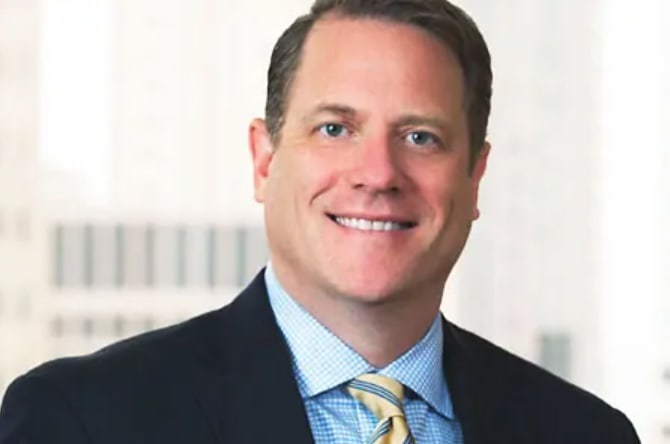 Bar Admissions:
Illinois, 1996
U.S. District Court, Northern District Of Illinois, 1996
Professional Memberships and Achievements:
American Association For Justice
Illinois State Bar Association
Illinois Trial Lawyers Association, Board of Managers
Chicago Bar Association
Honors and Awards:
Best Brief in 1995 Chicago Bar Association Moot Court Competition
Medal For Excellence In Advocacy, American College Of Trial Lawyers CALI Awards for Advanced Trial Advocacy and Litigation Strategy
 Education:
DePaul University, 1996

J.D.
DePaul Law Review and National Moot Court Team

Michigan State University, 1990
---
Attorney Timothy I. McArdle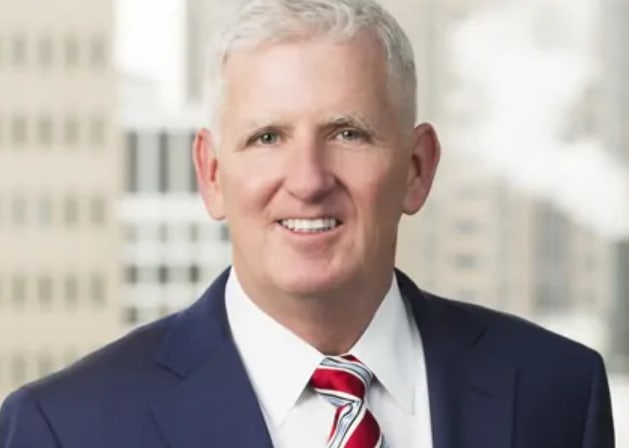 Bar Admissions:
Illinois
The Federal District Court for the Northern District of Illinois
The Seventh Circuit Court of Appeals
The United States Supreme Court
Professional Memberships and Achievements:
Board of Directors of the Society of Trial Lawyers,
Associate of the American board of Trial Advocates
 Education:
The John Marshall Law School, 1987
University of Illinois at Chicago, 1984
---
Attorney Sharon S. McDermott
---
Attorney Welson T. Chu
Bar Admissions:
New York State Bar, 2007
Philippine Bar, 2002
Illinois State Bar, 2014
US District Court, Northern District of Illinois, 2014
Professional Memberships and Achievements:
Integrated Bar of the Philippines
New York State Bar Association
Illinois State Bar Association
Chicago Bar Association
Honors and Awards:
Best Paper in Taxation, 2001
University of the Philippines College of Law
 Education:
Northwestern University Kellogg Graduate School of Management, Certificate in Business Administration, 2006
Northwestern University School of Law, 2006

Master of Law with honors

University of the Philippines College of Law, 2001
Ateneo de Manila University, 1997
---
Attorney Timothy J. Modesto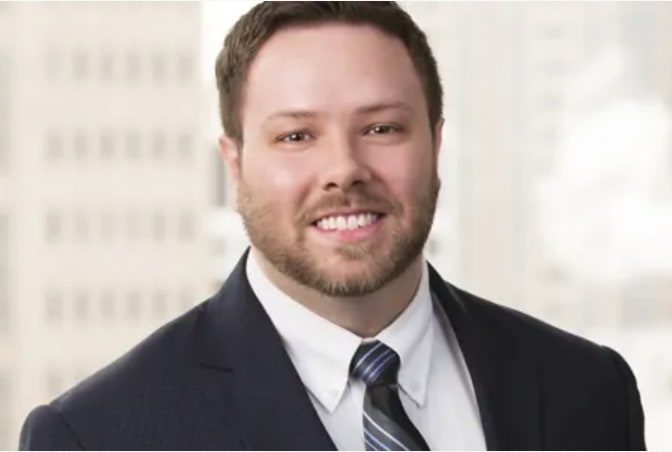 Bar Admissions:
Illinois Supreme Court, 2015
U.S. District Court for the Northern District of Illinois, 2017
U.S. District Court for the Eastern District of Wisconsin, 2018
Professional Memberships and Achievements:
Chicago Bar Association
Illinois Bar Association
 Education:
DePaul University College of Law, 2015
Northern Illinois University, 2010
---
Attorney Michael S. McArdle
Bar Admissions:
Professional Memberships and Achievements:
Chicago Bar Association
Illinois Bar Association
Illinois Trial Lawyers Association
 Education:
The John Marshall Law School, 2015
Villanova University, 2012
---
Attorney Daniel J. Nolan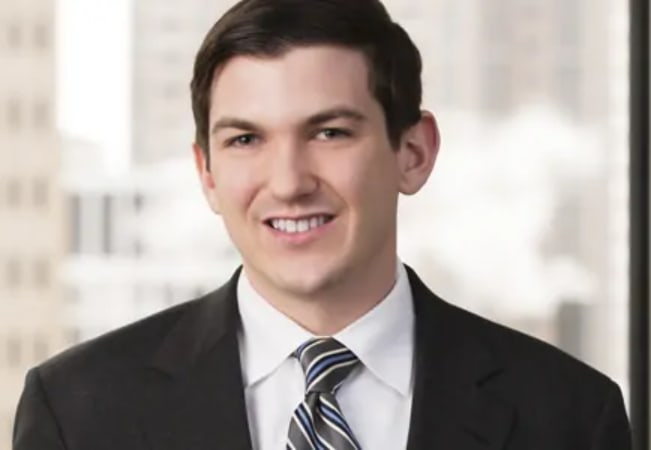 Bar Admissions:
Professional Memberships and Achievements:
Member of Chicago Bar Association
Illinois Trial Lawyers Association
Brain Injury Association of Illinois
Illinois State Bar Association
American Bar Association
American Association for Justice
 Education:
DePaul University College of Law, 2015

Vanderbilt University, 2013
---
Attorney Ryan M. Nolan
Bar Admissions:
Professional Memberships and Achievements:
Chicago Bar Association
Illinois Trial Lawyers Association
Illinois State Bar Association
American Bar Association
 Education:
DePaul University College of Law, 2019

Vanderbilt University, 2015