« Back to Results
Law Office of Gregory S. Robey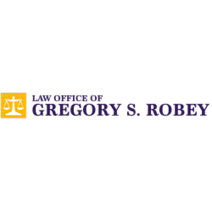 Determined. Experienced. Reputable.
If you're facing a criminal charge, the attorney you hire to protect your rights makes a difference, one that could affect the rest of your life. At Law Office of Gregory S. Robey in Maple Heights, attorney Gregory Robey has more than 25 years of experience providing skillful legal representation for clients in the Cleveland area and throughout Northeast Ohio. Our firm delivers tough, aggressive advocacy in felony and misdemeanor cases and has won successful results in federal and state prosecutions. Whether you've been accused of a drug offense, domestic violence or any other type of criminal misconduct, we will confront the authorities and press for a favorable outcome.
At the Law Office of Gregory S. Robey, skilled Ohio criminal defense attorneys put their years of experience to work for you. Whether you are facing a drug or felony charge, need to defend a son or daughter charged with a juvenile crime, or require a lawyer for a weapons or vehicle charge, you will not find a more responsive and dedicated criminal defense attorney in Cleveland, Ohio.
Contact Law Offices of Gregory Scott Robey today if you need legal assistance with any of the following:
Criminal Law
Federal Crimes
Federal Drug Crimes
Drug Crimes
Medical Marijuana
Cleveland NORML
Cleveland Drug Crime
Drug Charges
Drug Laws
Drug Trafficking
Drug Distribution
Drug Possession
Drug Arrest
Cuyahoga County Drug Offense
Drug Crimes in Cuyahoga County
Federal vs. State Drug Crimes
Federal Treatment of Specific Drugs
Federal Drug Sentencing and Mandatory Minimums
Sex Crimes
Rape
Sex Offenders
Sexual Abuse
Sexual Assault
Juvenile Crimes
Ohio RICO Defense
Ohio DUI Law
White Collar Crime
Types of White Collar Crime
Conspiracy Cases
Domestic Violence
As a well-established defense attorney in Ohio, Gregory S. Robey has defended all types of clients against a wide range of crimes. His knowledge of criminal law and experience with the legal system can make a significant difference in the outcome of your case. Call Law Offices of Gregory Scott Robey today at 877-219-2514 to arrange your free initial consultation.
Attorney Gregory Scott Robey
Bar Admissions:
Admitted to Ohio Bar, 1991
Admitted to United States District Court, Northern District of Ohio, 1992
Admitted to the United States Sixth Circuit Court of Appeals, 1993
Admitted to the United States Supreme Court, 2001
Admitted to the United States District Court, Southern District of Ohio, 2012
Education:
University of Richmond, The T.C. Williams School of Law, Richmond, Virginia, 1991

J.D.
Honors: Top 15% of the Class

Wittenberg University, Springfield, Ohio, 1988

B.A.
Honors: Honorable Mention
Professional Memberships and Achievements:
National Association of Criminal Defense Lawyers
Ohio Association of Criminal Defense Lawyers
Cuyahoga County Criminal Defense Lawyers Association
National Board of Trial Advocacy - Board Certified Criminal Trial Lawyer
Member - National Trial Lawyers, Top 100 Trial Lawyers
Federal Criminal Justice Act Panel Member
Ohio Academy of Trial Lawyers
Cleveland Bar Association
Cuyahoga County Bar Association
Ohio Eighth District Judicial Conference Delegate
Guest Lecturer Cuyahoga County Bar Association
"Greg Robey defended me at a jury trial, and he had the jury eating out of his hand. I was acquitted on a serious felony charge in less than an hour. I can't say enough of good things about Mr. Robey!"
Darrius W., Cleveland, Ohio
---
"I was charged, along with another person, with Drug Trafficking and Felon in Possession of a Weapon. We went to trial and Mr. Robey made the investigating detectives look foolish. While the other person was convicted, the jury acquitted me. Thank you Mr. Robey!"
Jonathan M., Maple Hts., Ohio
---
"I was charged with a serious felony that carried with it a lot of time. I knew that I was innocent and I wanted to tell my story to the jury. Mr. Robey prepared me well for testifying, and for the hard questions that I would face from the prosecutor. When the case got to court, we were ready. We outworked the prosecutors and won the case. I have nothing but love for my lawyer!"
Edward D., Bedford Hts., Ohio
---
"I was charged with the murder of my best friend, and held on a $1 million dollar bond. My family got Greg Robey on the case and he immediately started fighting for me. He found a forensic pathologist and a firearms expert to help my case. After a long battle with the prosecutors, I was freed. I can honestly say that Greg Robey saved my life!
R.W., Warren, Ohio
---
"I was wrongly convicted of murder. I spent nearly 17 years in prison fighting my case. When I finally won a new trial, I chose Greg Robey to be a part of my defense team. He found an FBI agent who had worked on the case in the 1980s, along with critical pieces of evidence that we thought were long lost. After a long and very hard-fought trial, I was found Not Guilty of all charges. I owe my freedom to Greg Robey and my defense team."
R.R., Ravenna, Ohio
---
"I was employed at a state corrections facility. When I got charged with Felonious Assault and Kidnapping, my job put me on unpaid leave. Greg Robey fought hard for me and the State agreed to dismiss all the felony charges against me. I am now back on the job because of the hard work of Mr. Robey."
T.J., Cleveland, Ohio
---
"When I was arrested by the Feds on Drug Conspiracy charges, they told me I was facing mandatory life in federal prison without the possibility of parole. I knew that I was innocent, but I was scared . . . so I knew that I would have to find a lawyer who was not afraid of the Feds and would take my case to trial. I chose Greg Robey because he is a fighter. After over 2 weeks in a federal jury trial, I was found Not Guilty of all charges. My family and I am forever grateful to Mr. Robey."
L.B.,Mansfield, Ohio
Since 1997, the "Lead Counsel Verified" status has been granted to attorneys who possess:

The Right Professional Experience
A Spotless Record
The following attorneys at this firm are Lead Counsel Verified:
Gregory Robey
This attorney is Lead Counsel Verified in the following practice areas:
| Practice Area | Year |
| --- | --- |
| Criminal Defense | Since 2021 |
| Practice Area | Year |
| --- | --- |
| Criminal Defense | Since 2021 |
For Attorneys:
Download Lead Counsel Badge