Arenstein & Gallagher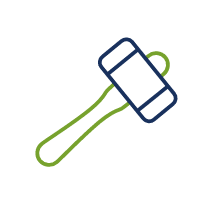 Providing Exceptional Legal Representation Through Experience and Skill
Hal Arenstein founded the firm in 1981 after two years at the Law Offices of Leslie I. Gaines. William Gallagher joined Mr. Arenstein from the Public Defender's Office in Chicago in 1994. Arenstein and Gallagher was formed in January 2000 when the offices moved to its 16,000 foot office building, The Citadel. With over a combined 40 years of experience, the Cincinnati Ohio law firm of Arenstein and Gallagher is exceptionally prepared to handle all criminal matters in State and Federal court. Whether your need is representing a witness, defending a criminal charge or handling post-conviction litigation, Arenstein and Gallagher has a long history of successful results for its clients.

The Ohio criminal defense law firm of Arenstein & Gallagher provides legal assistance with:
Federal Financial Crimes
Investigations and charges involving Theft, Embezzlement, Fraud, Money Laundering, Banking and Securities regulations
Drug cases in State and Federal Court
Habeas Corpus/Post-Conviction
Attacks on criminal convictions based upon constitutional violations such as ineffective assistance of legal counsel and prosecutorial misconduct
Felony Charges
Matters in which a penitentiary sentence is a possible as a sentence
Appellate Matters
The drafting of legal briefs and presentation of arguments in favor of reversing a conviction due to errors in the trial or plea of a criminal matter
Juvenile Matters
Traffic/DUI Cases
Call Arenstein & Gallagher today at 513-275-4488, or complete the contact form provided on this site to arrange your free initial consultation.
Frequently Asked Questions
What happens if I am arrested?
If you are arrested for breaking a criminal law, the case is taken before a magistrate or judge who may set a bond for appearance in court. If the defendant cannot post the bond he may be incarcerated pending appearance in court. If bond is posted, he will remain free pending appearance at an arraignment. An arraignment usually occurs within 24 hours of the arrest or the first date available if on a weekend or holiday. The arraignment is held before a judge of the courts. During the arraignment the defendant is formally told what offense he is charged with, told their constitutional rights, and of the possible penalties. The defendant will enter a plea of guilty or not guilty, bond may be reviewed, and a date for the next hearing will be scheduled.
What is bail?
Bail is money or other property that is deposited with the court to ensure that the person accused will return to court when he or she is required to do so. If the defendant returns to court as required, the bail will be returned at the end of the case, even if the defendant is ultimately convicted. However, if the defendant does not come to court when required or violates his or her bail conditions, the bail will be forfeited to the court and will not be returned.
Do I really need to hire a lawyer?
Every citizen has the right to represent himself. However, the prosecutor is a lawyer schooled in the law and duty bound to seek a conviction. Neither the judge or prosecutor has a duty to advise you or lend you any assistance in your case. There are also many collateral consequences possible to a criminal case of which most people are not aware. An experienced lawyer many times makes the difference in obtaining dismissals and reductions of charges. A lawyer watching out for your interests can many times prevent anyone taking advantage of you in court. A significant number of clients find a good criminal attorney saves them money in fines, costs and other penalties which can be assessed upon an unsuspecting person who has no attorney.
Since 1997, the "Lead Counsel Verified" status has been granted to attorneys who possess:

The Right Professional Experience
A Spotless Record
The following attorneys at this firm are Lead Counsel Verified: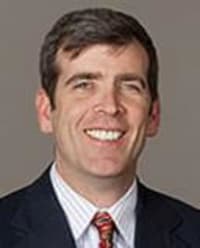 William R. Gallagher
This attorney is Lead Counsel Verified in the following practice areas:
| Practice Area | Year |
| --- | --- |
| Criminal Defense | Since 2004 |
| DUI | Since 2007 |
| Practice Area | Year |
| --- | --- |
| Criminal Defense | Since 2004 |
| DUI | Since 2007 |
For Attorneys:
Download Lead Counsel Badge