« Back to Results
Crandall & Pera Law, LLC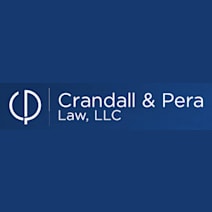 A Local Firm With a Nationwide Reach
Patients have the right to expect a reasonable level of care from their doctors. When medical professionals fail to provide that care, the risk of sustaining a substantial injury increases. A new injury, an undiagnosed condition, the untimely death of your loved one – these may be the result of medical negligence, and you may be entitled to compensation to help you move forward. Personal care from highly-recognized Ohio and Kentucky medical malpractice attorneys is the hallmark of Crandall & Pera Law. Our team of injury attorneys, medical negligence lawyers and Registered Nurses is dedicated to representing you and your family in your time of need. Choosing the right lawyer is important. If you are looking for a true partner to stand by your side through the legal process, choose the Ohio and Kentucky injury lawyers of Crandall & Pera Law.
At Crandall & Pera Law, you work directly with a team of accomplished front-line trial attorneys, all of them recognized and awarded as being among the top attorneys in the nation in cases involving medical malpractice and personal injury. They know what it takes to win in the courtroom and they are not afraid to take on the big and powerful on your behalf. Crandall & Pera Law attorneys have an impressive record of courtroom victories and some of the largest settlements ever achieved in cases throughout Ohio, Kentucky and West Virginia.
Contact us today if you need legal assistance with any of the following:
Medical Malpractice
Birth Injury
Hospital Negligence
Physician Error
Surgical Error
Misdiagnosis
Call Crandall and Pera Law, LLC today at 513-338-1878 to arrange your free initial consultation.
Attorney Steve Crandall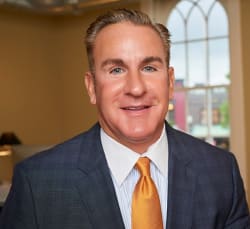 Steve Crandall has been ranked as one of the Top 10 Attorneys in Ohio in both 2012 and 2017, as well as one of the Top 100 Attorneys in Ohio continuously since 2009. An AV-Preeminent rated attorney by Martindale-Hubbell (their highest rating), named as one of the "Best Attorneys" by US News & World Report for a number of years, and also ranked as one of the Top 5 Attorneys in Cleveland, Steve has attained numerous multi-million dollar verdicts and settlements.
Admitted To The Bar:
Ohio, 1994
Kentucky, 2011
United States Court of Federal Claims, 2017
Education:
J.D., University of Dayton School of Law, 1994
B.A., Political Science, Nazareth College, 1990
Professional Memberships and Achievements:
American Board of Trial Advocates, Member
The National Trial Lawyers, Motor Vehicle Trial Lawyers Association, Member
Cleveland Academy of Trial Lawyers, Board Member, 2009-2015
Ohio Association of Justice, Member

District Representative, 2009

Life Member of the Million Dollar Advocates Forum, Life member
Multi-Million Dollar Advocates Forum, Life member
Elite Lawyers of America, Platinum Member
US News & World Report's Best Lawyers®, Cleveland, 2015-2019

Lawyer of the Year, Plaintiff's Medical Malpractice, 2017, 2019
Medical Malpractice
Personal Injury

American Institute of Personal Injury Attorneys, "10 Best" in Ohio, 2014-2017
Ohio Super Lawyers, "Top 100″ Attorney in Ohio, 2009-2019

Ohio Super Lawyers, "Top 10″ Attorney in Ohio, 2012 and 2017
Ohio Rising Star-Top Lawyers Under Age 40, 2005

National Trial Lawyers, Top 100 Trial Lawyers, 2008- 2017
Cleveland Magazine, "Top 50″ Attorney, 2008-2015, 2017, 2019

Cleveland Magazine, "Top 5″ Attorney, 2010 and 2012, 2017

Platinum Member of "Elite Lawyers of America," denoting the top 1% of lawyers in the U.S.
Martindale-Hubbell 5.0/5.0, "Pre-eminent Lawyer" rating, the highest rating available
COM rating of 10/10 and listed as an AVVO "Pro"
Named to America's Top 100 Attorneys in 2018
---
Attorney Marc Pera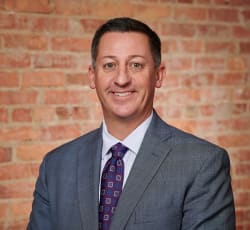 Highly-rated Ohio and Kentucky attorney focusing on medical malpractice, construction liability and commercial trucking negligence cases. After graduating from The Ohio State University College of Law in 1996, Marc gained valuable experience defending insurance companies and large corporations. This provided Marc with insight into how insurance companies evaluate and handle claims.
In 2002, Marc began representing victims who suffered catastrophic injury and loss as a result of negligence. Since that time, Marc has limited his practice to representing those hurt as a result of medical negligence, ordinary negligence, drunk driving, construction negligence, and commercial trucking negligence.
Admitted To The Bar:
Minnesota, 1996
Ohio, 1998
U.S. District Court, Southern District of Ohio 1998
Education:
Ohio State University College of Law, 1996
B.A. Gustavus Adolphus College, 1993
Professional Memberships and Achievements:
National Trial Lawyers, Top 100 in the US
10/10 Superb on Avvo
Top 50 Cincinnati and Top 100 Ohio Super Lawyers lists for 2018, 2017, 2016, 2015, 2014 and 2013 by Law and Politics and Cincinnati Magazine
Ohio "Super Lawyer" and "Super Lawyer Rising Star" 2012, 2011, 2010, 2009, 2007, and 2005.
American Institute of Personal Injury Attorneys Top 10 every year since 2015.
Top 100 High Stakes Litigators, and awarded the Lifetime Achievement of the Top 100 by America's Top 100
The National Trial Lawyers: Top 25 Medical Malpractice Trial Lawyers Association
Avvo ranked as "superb" with a perfect 10 out of 10 ranking
$20.5 MILLION SETTLEMENT IN TRUCKING AND CONSTRUCTION NEGLIGENCE CASE, OHIO
Our client was run over by a truck on a construction site and, after several years of contentious litigation, this settlement was reached on the first day of trial. Crandall & Pera Law represented this student, and his family, against several companies, some of which were worth multi-billions of dollars, as well as their law firms and experts. Incredibly, these companies attempted to blame our client for his devastating injuries, a claim which was completely frivolous and eventually disproven. Our firm hired internationally known experts and litigated this case fiercely, eventually achieving one of the largest personal injury settlements in Ohio history.
$10 MILLION VERDICT JOSH TERRY V. DR. ERNEST LINDELL TOLEDO, OHIO
Josh was only a teenager when he was paralyzed by a surgeon who negligently plunged an instrument he was using into Josh's spinal cord, causing permanent damage. Despite the obvious negligence Dr. Lindell's insurance company, ProAssurance, denied his claim and fought the case for many years by delaying the case and hiring lawyers to take the case to trial. Thankfully a Jury found in favor of Josh, and his mom and dad, providing the family the largest verdict in Lucas County history. Josh has used this compensation for education, equipment and housing better equipped for his paralysis and future medical care, including research and care into curing his paralysis.
$8.5 MILLION SETTLEMENT JANE DOE V. ABC HOSPITAL ANONYMOUS OHIO CITY
A 10-year-old girl was diagnosed with a stomach virus when she really had an appendicitis. She was hospitalized for 4 days where no radiology studies or lab work was done to identify the problem. Her parents kept complaining of her declining health until she arrested from her infection spreading throughout her body. This arrest left her brain damaged and unable to speak, feed herself or take care of herself in any way. The settlement enabled her family to take her home, equip a special house for her needs and provide her with nursing care and future medical care. The family has also invested in unique medical therapy including hyperbaric oxygen chamber therapy and potentially stem cell therapy.
$7.7 MILLION VERDICT DR. XIAO DI AND NAN QIAO V. CLEVELAND CLINIC FOUNDATION AND DR. ANDREW ESPOSITO CLEVELAND, OHIO
This case involved negligent actions during a medical procedure that left Dr. Di, a neurosurgeon formerly employed by the Cleveland Clinic Foundation, no longer able to operate. Back on Feb. 12, 2010, Dr. Di was performing surgery when he injured his left eye. Subsequent to that work-related injury, he underwent surgery to have his eye repaired. During that procedure, a hole was torn in Dr. Di's iris and his left pupil was destroyed due to the negligent actions of Dr. Esposito and the Cleveland Clinic Foundation medical team. After a 2 ½ week trial, the jury awarded $7.7 million for the doctor's pain and suffering, loss of consortium and to replace prior and future lost wages.
$5.5 MILLION SETTLEMENT JANE DOE V. ABC TRUCKING COMPANY CLEVELAND, OHIO
An energetic and sweet married woman was on her way to a fitness center during her lunch hour from work when she was broadsided by a 18 wheel truck which had run a red light. While she broke many bones in her body the impact caused a traumatic and force fueled injury to her brain. This injury was particularly disturbing as she was able to talk and, at times, seemed normal. However, the brain injury made it so she was unable to remember conversations or be able to independently function to take care of herself or others. The settlement allowed her to obtain brain injury therapy that was cutting edge at the time and resulted in some improvement. Unfortunately she is still unable to take care of herself, however a Trust set up to care for her has provided equipment and housing modifications.
$4.65 MILLION SETTLEMENT BABY DOE V. ABC HOSPITAL CINCINNATI, OHIO
This case involved nurses attempting to blame an OB for not attending to warning signs during a delivery. The OB indicated he was in the on call sleeping room the entire night and was never called in a timely manner. Lost in this senseless fight was the family of a little girl who was born brain damaged because of the nurses and the OB to act and deliver the child appropriately. After researching the records it was apparent the nurses had falsified the records to reflect calls to the OB they never made. Despite all this both Defendants pushed this case to the eve of trial before resolving the matter. The family has utilized the award to provide education, equipment, housing and nursing care to provide for their daughter who is now nearing her teenage years.
$4.6 MILLION SETTLEMENT JANE DOE V. ABC HOSPITAL CLEVELAND, OHIO
This was a tragic case of a young, happily married woman who was nearing the end of her second pregnancy when she became ill with strep throat. She went to a local hospital and was admitted with a fever and other abnormalities in her vital signs. Lab work came back which confirmed she was infected however both the nurses and her physician allowed the results to sit on the hospital's fax machine unchecked. She eventually became even more sick and additional signs of this progression were ignored by the staff and her physician. Her infection forced her into labor where she died as she gave birth to her second child. While remaining one of our most tragic cases, the settlement allowed her two young children and husband to secure college education funds and attempt to rebuild their lives.
$4.5 MILLION SETTLEMENT JOHN DOE V. ABC HOSPITAL COLUMBUS, OHIO
A young boy was in the hospital for pain in his stomach. A radiology study was being done to determine the cause and possible surgery for it. Because of the pain his breathing was difficult and had to be continually monitored. During the study his family was with him and became concerned that he was not breathing correctly. Despite their protests the staff ignored them and proceeded with the study. He ultimately stopped breathing completely and suffered brain injury when they were not able to perform CPR in a timely manner because of the delay. Because of the workup and time spent investigating the case, we were able to settle this matter before filing the case. The settlement was used to set up a Trust for the child, enabling him to purchase special equipment and care to take care of his many needs due to his brain injury.
$3.5 MILLION SETTLEMENT JANE DOE V. ABC HOSPITAL COLUMBUS, OHIO
A young married woman who had two young boys was admitted to her local hospital for an infection of her wound site after a resent spine surgery. She needed and IV line established so she could receive fluids and her needed antibiotics to cure her infection. Had this happened she would have been fine, the infection cured by these medications. Unfortunately, the nursing staff delayed placing the IV line during the day and the entire evening. By morning her condition had worsened and she never recovered, eventually dying of her infection which had then shut down her important organs.
$3.15 MILLION SETTLEMENT JANE DOE V. ABC HOSPITAL CINCINNATI, OHIO
A young teenage developed a genetic spinal malformation and was eventually operated on at a local hospital. During the surgery her spinal cord was being monitored by staff to ensure it was not put under undue stress by the procedure. Unfortunately, the obvious signs on the monitor were overlooked by an inexperienced and negligent staff member allowing the surgery to proceed when it should have been stopped. Upon waking up she was found to be permanently paralyzed from the waist level down confining her to a wheelchair. After this settlement she was able to attend an outstanding University which was well known for being handicapped accessible, and now lives in a specially designed home to accommodate and help with her paralysis. She remains and inspirational client with an eye toward some day curing her condition. She is also now contemplating law school to help others.
$3 MILLION VERDICT LESLIE HALL V. DR. HELMUT SCHRIEBER CLEVELAND, OHIO
Les Hall elected to have bariatric surgery after having failed at losing weight for many decades. He went to Dr. Schrieber who had advertised his services and program for this type of surgery as one of the best in Ohio. After surgery, Les developed a leak in his intestinal tract at the area where the surgery was performed. Many signs and symptoms developed which were consistent with this leak however Dr. Schrieber did not follow up on these. Les eventually become infected throughout his body and, although he survived his ordeal, he suffered permanent and painful nerve damage which effects his ability to walk and take care of himself. At trial, Dr. Schrieber attempted to blame other physicians for his failure to follow up. A Cuyahoga County Jury returned a verdict in Les Hall's favor. Les' client testimonial regarding my representation of him can be found on AVVO.com and this website. He remains a close friend and has referred me cases frequently throughout the years.
$2.9 MILLION SETTLEMENT JOHN DOE V. ANONYMOUS DEFENDANT DAYTON, OHIO
A man was in the hospital for injuries received at his home when an accident on his farm occured. This accident would not have resulted in permanent injury but was serious enough to require a breathing tube until he improved. His breathing tube was blocked by secretions and his vital signs worsened, however the nursing staff failed to appreciate the decrease in his condition. Eventually he suffered a respiratory arrest which led to severe and permanent brain damage rendering him unable to care for himself. The settlement will enable his care to be increased and may allow his family to purchase the equipment necessary to bring him home and to travel for additional therapies.
$2.75 MILLION SETTLEMENT FOR CHILD WITH BRAIN INJURY IN SOUTHWEST OHIO
A young boy in Southwest Ohio suffered a severe brain injury as a result of ABC Corporation's negligence. Shortly before trial, ABC Corp agreed to a $2.75 million settlement. This case is special to us for a couple of reasons. First, with the use of a structured settlement, the young boy will be taken care of financially for the rest of his life. Second, the law in this case was so difficult that several attorneys turned the case down. This will go down as one of the most satisfying cases we will ever handle.
$2.45 MILLION SETTLEMENT JANE DOE V. ABC HOSPITAL CINCINNATI, OHIO
A young woman was not properly diagnosed in the Emergency Room as well as on the floor of a hospital leading to continued seizure activity. Unfortunately this caused permanent brain injury and led to the necessity of physical therapy and other home based care. This case was resolved after various experts were hired and a settlement demand was made prior to filing a lawsuit. The settlement was able to provide much needed medical care and even a trust to help treat the condition for the remainder of the client's lifetime.
$2.35 MILLION WORK INJURY SETTLEMENT IN CENTRAL OHIO
A man suffered a broken back and brain injury after he fell from a ladder attached to a commercial building. Our investigation revealed that the ladder had been improperly installed and improperly maintained. The case settled during trial. The settlement is a huge relief to our clients. Bills had piled up because our client had been unable to return to work and will never be able to work again. The settlement also allowed his wife stop working so that she can help care for him at home.
$2.25 MILLION VERDICT ESTATE OF JANE DOE V. ABC HOSPITAL ANONYMOUS CITY, OH
A 34-year-old married mother of two boys recently delivered her third child. During surgery for the delivery, a C-section, a portion of intestines were injured. This lead to an infection that went undiagnosed for several days. Unfortunately she died as a result. A confidential settlement was reached before trial.
$2.2 MILLION SETTLEMENT JANE DOE V. ABC HOSPITAL NEWARK, OHIO
This case was a tragedy but was fortunately settled before a lawsuit had to be filed. A young woman died after a short stay in the hospital due to an undiagnosed infection. She left behind a husband and two children they had together. Due to the settlement we were able to provide college and retirement funds for the boys and the surviving spouse, respectively. While the compensation doesn't begin to make up for the loss, it was put to good use to advance the family and provide them security for education and allow child care help as well.
$2 MILLION VERDICT WOODRUFF V. LIMA MEMORIAL HOSPITAL LIMA, OHIO
Mr. Woodruff, a married man with numerous children, was admitted to LMH to have a procedure. While there he was placed on a ventilator after the procedure was completed. He began to show signs of a decrease in oxygen which was ignored by the nursing staff. In fact, they attempted to blame a physician for not responding to their alleged complaints. Eventually, because he was being deprived of oxygen, Mr. Woodruff became disorientated and he dislodged his breathing tube which caused him to go into arrest. This was also mismanaged and led to his eventual death. An Allen County Jury provided this award, which at the time was the largest verdict in the County's history.
$2 MILLION SETTLEMENT JANE DOE AND FAMILY V. ABC HOSPITAL ANONYMOUS OHIO CITY
A 59-year-old woman just completed successful heart transplant surgery and was set to be discharged home. She developed shortness of breath and an x-ray confirmed fluid had collected around one of her lungs. A simple procedure needed to be done to drain the fluid and allow her to breath easier. The x-ray was ordered in the early morning hours by a Resident and then not properly communicated to various Attending physicians who saw her later that same day. Both Attending physicians failed to appreciate the x-ray findings and her condition began to deteriorate. Unfortunately she suffered a respiratory arrest when the fluid was not drained which left her with brain damage. She was unable to care for herself independently and required attention by her children at all times. This matter was settled a few weeks before trial and allowed for a Trust to be set up to pay for home nursing care, medical equipment and home modifications for her to live safely.
$1.7 MILLION SETTLEMENT JOHN DOE V. ABC HOSPITAL LIMA, OHIO
This remains one of the most disturbing cases we've ever handled. The clients were a happy and close-knit family whose father had heart surgery. After surgery his wound became infected and was being treated with another operation. During the evening his wound began bleeding slowly but obvious signs were there. The nurse on staff that night was new and ignored the signs of bleeding. In addition, she later changed her records in an attempt to avoid liability. An expert in chart alterations was hired who caught her in this attempt. Despite the chart alteration and the obvious and gross negligence, the Defendant's fought and the case was not settled until years later and the week before trial.
$1.6 MILLION SETTLEMENT: JANE DOE VS ABC HOSPITAL ANONYMOUS CITY, OHIO
This client was the victim of a medication error. The nurses failed to monitor her after the medication was prescribed, and as a result she suffered a significant brain injury. While no amount of money can ever make up for the time and quality of life our client lost, the settlement will help pay for her life-long care, and offer the family some security in the future.
$1.3 MILLION SETTLEMENT JANE DOE V. UNNAMED FAMILY PRACTICE IN SOUTHERN OHIO
Jane Doe sought help from her family practitioner with signs of sepsis: a racing heart, fever, elevated temperature, and low oxygen level. She was diagnosed with a headache and sent home. She became unresponsive at home the following day and could not be saved. The family practice agreed to settle the case for $1.3 million before trial. The money will help her husband better provide for the small children she left behind.
$1.25 MILLION SETTLEMENT JANE DOE V. ABC COMPANY DAYTON, OHIO
A woman who was in her 20′s and recently married died after a product she was using was found to be defective. There was a class action suit throughout the country however I elected to contact the company directly and discussed resolving her case without having to join the class. Thankfully this case was resolved before a lawsuit or the necessity of joining the class action was required.
$1.2 MILLION VERDICT VICTORIA AND STEVE STAMPER V. MICHAEL DRAZNIK, M.D. HAMILTON COUNTY, OHIO
Mrs. Stamper had her bowel perforated by Dr. Draznik during open abdominal surgery to remove scar tissue and a portion of her fallopian tube that was inadvertently left in during a previous surgery performed by Dr. Draznik. By the time the perforation was diagnosed after a four-day delay, Mrs. Stamper was septic and had developed acute respiratory distress syndrome (ARDS) and permanent lung damage. After a two-week trial and three days of deliberations, a Hamilton County jury found in favor of the Stampers and awarded them $1.2 million, including $425,000 for Steve Stamper's loss of consortium.
$1.1 MILLION SETTLEMENT JANE DOE V. ABC HOSPITAL CLEVELAND, OHIO
A woman in her 50′s was in her local hospital recovering from surgery when she began to develop pneumonia. Her oxygen saturation rates dropped several times during a days and she had signs of chest pain and infection in her lungs. These signs were ignored by the nurses and doctors and she eventually arrested and died in the early morning. Litigation ensued and we deployed numerous experts to prove this case. After many depositions, and before trial, we were able to resolve this matter. The decedent and her husband had adopted their grandchild, who was very young at the time of her death. The settlement enabled him to be better taken care of and look forward to a college degree.
$910,000 VERDICT KELLY MARON ET AL. V. LAKE HEALTH SYSTEMS AND DR. TIMOTHY PRITCHARD LAKE COUNTY, OHIO
A surgical towel was left in Kelly's abdomen after a June 2009 surgery to remove colon cancer and was not discovered until November 2009. It caused the removal of 2/3 of Kelly's small bowel and massive digestive issues which will last her entire life. Tried in Lake County Court of Common Pleas, the verdict reached on August 30, 2012 for this case has been informally reported as the largest medical negligence verdict in that county's history.
$700,000 SETTLEMENT: ESTATE OF JANE DOE V ABC ANONYMOUS KY HOSPITAL.
Settlement of $700,000 for nursing negligence which led to the death of a 48-year-old school teacher after a surgical procedure.
$515,000 VERDICT MCKNIGHT V. RUDOLPH MOREIRA, MD
Monica McKnight was in end stage renal failure and needed dialysis to live. Unfortunately, the port in her abdomen became infected. She sought help from Dr. Moreira. Dr. Moreira surgically removed the port and sought to insert a new catheter in her jugular vein. Dr. Moreira, however, negligently inserted it into her carotid artery. A clot developed, and Ms. McKnight died a couple of days later. She was 57, but given her extensive health problems, had a life expectancy of only 3-7 years. The jury found Dr. Moreira negligent and awarded Ms. McKnight's family $515,000 for their loss.
Every case is different, and the verdicts and settlement figures listed by Crandall & Pera Law are not a guarantee of similar outcomes for other clients and cases.
Office Locations
Cleveland Office:
850 Euclid Ave
#1122
Cleveland, OH 44114
Cincinnati Office:
36 East 7th Street
Suite 2610
Cincinnati, Ohio 45202
Cleveland East Office:
15 1/2 N. Franklin Street
Chagrin Falls, OH 44022
Columbus Office:
35 E. Gay Street
Suite 226
Columbus, Ohio 43215
Chesterland Office:
12768 Chillicothe Rd.
Suite 210
Chesterland, Ohio 44026
Toledo Office:
5055 Enterprise Blvd.
Suite 1204
Toledo, Ohio 43612
Cincinnati Office:
4628 Aicholtz Road
Cincinnati, OH 45244
Lexington Office:
1900 Cambridge Drive
Suite 101
Lexington, KY 40504
Louisville Office:
2950 Breckenridge Ln
Suite 13-100
Louisville, KY 40220