Serving North Dakota and Minnesota
Bulie Diaz Law Office is a locally owned and operated firm with 15 years of experience. All of our attorneys are licensed in both the state of North Dakota and Minnesota.
All of our accomplished bankruptcy lawyers are committed to helping you achieve financial freedom. If bills are mounting up and you're being harassed by creditors, our legal team could be able to help you out of debt by determining if bankruptcy is the best way forward for you. Rest assured, we'll always look out for your best interests.
We know that financial problems can be devastating, but there may be solutions for you. In some cases, our bankruptcy lawyers can help you start over with a completely clean slate.
Contact us today if you need legal assistance with any of the following:
Bankruptcy Law

Chapter 7-Individual, Farm, Business
Chapter 11-Business Reorganization
Chapter 12-Farm Reorganization
Chapter 13-Individual Reorganization

Tax or Debt Settlement Without Bankruptcy
Tax Preparation & Estate Planning
Real Estate
Corporation & LLC Setup
Call Bulie Diaz Law Office today at 701-738-1030 to arrange your free initial consultation.
Attorney Kenneth B. Bulie
Bar Admissions:
North Dakota, 2002
Minnesota, 2003
U.S. District Court District of North Dakota, 2002
U.S. District Court District of Minnesota, 2013
Education:
University of North Dakota School of Law, May 2002
Mayville State University, 1972

Bachelor of Science
Major: Business
Licenses and Certifications:
Attorney at Law, ND and MN
Certified Public Accountant
Insurance Broker, ND and MN
Real Estate Broker, ND and MN
Certified Fraud Examiner
Certified Estate Planner
---
Attorney Alan Sorensen
Bar Admissions:
North Dakota, 2004
U.S. District Court, District of North Dakota, 2007
Minnesota, 2007
U.S. District Court, District of Minnesota, 2010
Education:
University of North Dakota School of Law
Bemidji State University, 1982

Bachelor of Arts
Major: Psychology
Major: English
---
Attorney Sara E. Diaz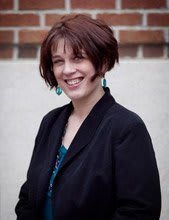 Bar Admissions:
North Dakota, 2006
Minnesota, 2013
ND and MN Federal Courts
Education:
University of North Dakota School of Law, May 2006
University of North Dakota, May 2003

Bachelor of Business Administration
Major: Information Systems