Tortora Family Law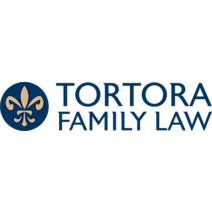 Family Law | Serving Raleigh, NC
Tortora Family Law, is a law firm in Raleigh, North Carolina with experience resolving cases in Family Law.
Average Experience:
16 years
Raleigh Family Law Firm
While every case is unique, Tortora Law adheres to a consistent principle with each client:  helping you focus on a plan of action, rather than the drama that often accompanies family law issues, so you can move forward with your life. Carrie understands the role mental health can play in divorce and family law issues and keeps these considerations at the forefront of her practice. If settlement is not possible, Carrie has the courtroom experience to go to battle on your behalf.
Contact us today if you need legal assistance with any of the following: 
Child Custody
Property Division
Postnuptial Agreements
Child Support
Contract & Order Enforcement
Separation Agreements
Alimony
Premarital Agreements
Family Law Appeals
Call 919-899-4886 today to arrange your initial consultation. 
Attorney Carrie Tortora
Carrie Tortora grew up in Louisiana and earned a degree in accounting from Louisiana State University. After attending the UNC School of Law, she settled in Raleigh.
Carrie is a board-certified family law specialist with nearly fifteen years of experience as a divorce and family law attorney. After working in a boutique family law firm for many years, Carrie made the decision to launch Tortora Family Law because she is passionate about supporting people through some of the most stressful and difficult events in their lives.
Carrie's background in accounting provides her a unique skill set to handle the financial issues involved in divorce, including valuing and dividing business interests and calculating support. She also clerked at the North Carolina Court of Appeals following law school, which experience provided her insight into the inner workings of the court system.
When Carrie is not practicing law, she enjoys spending time with her husband, Frank, and juggling the joy and chaos that comes with having three young children and one old beagle. She also enjoys traveling and learning about new places and cultures, and watching standup comedy.