Quay and Associates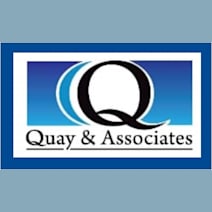 Providing Personalized, Cost-Effective Legal Representation
Life has a way of presenting us with unexpected challenges. A death in the family, a divorce, or another situation can create stress and anxiety. In these situations, it is vital you have someone on your side who will guide you through the uncertainties of the legal process.
At Quay & Associates, P.A., we are dedicated to helping people with difficult issues involving estate planning, estate administration, guardianship, divorce and child custody. Every day, our law firm helps people in need of answers to some of life's toughest problems.
Contact us today if you need legal assistance with any of the following:
Family Law

Military Divorce
Child Custody
Property Distribution
Adoption

Estate Administration
Estate Planning
Guardianships
Call 252-635-1610 today to arrange your initial consultation.
Attorney Cindi M. Quay

Cindi M. Quay was born and raised in Ohio.  She joined the United States Marine Corps in 1983 and was stationed at Marine Corps Air Station, Cherry Point, North Carolina.  Ms. Quay has been a resident of North Carolina since 1984.  She met and married her husband, Malcolm Quay, also a former Marine, and together they have a beautiful daughter and granddaughter.
After receiving an Honorable Discharge from the Marine Corps in 1987, Ms. Quay worked as a secretary in New Bern.  She received her B.A. in Criminal Justice from North Carolina Wesleyan College in 1994.  She then worked as a paralegal before attending law school at North Carolina Central University in 1997.  She was admitted to the North Carolina State Bar in 2000.
 
Ms. Quay was employed as an Associate Attorney with Ward and Smith, P.A. from 2000 to 2006.  In 2006 she opened her own law office and began focusing her practice primarily on family issues.  In 2012, Ms. Quay was appointed Public Administrator for Craven County, North Carolina. Since then, her practice has expanded to matters related to Estate Planning, Estate Administration, Guardianship and Elder Law.
Bar Admissions:
Education:
North Carolina Central University School of Law, Durham, North Carolina

J.D. - 2000
Honors: cum laude

North Carolina Wesleyan College, Rocky Mount, North Carolina

B.A. - 1994
Honors: summa cum laude
Major: Justice and Public Policy
Professional Memberships and Achievements:
Craven County Bar Association, President, 2008 to 2009
Craven County Bar Association, Treasurer/V.P., 2007 to 2008
North Carolina Bar Association
---
Attorney Deborah A. Moy
A self-professed "Air Force brat," Deborah Moy was born in the Philippines and spent her childhood living in Gainesville, Florida (Go Gators!); Dayton, Ohio (Go Reds!); Fairfax, Virginia  (Go 'Skins!); and Greensboro, North Carolina.  Deborah's maternal grandmother, Eva Jones, was a sharecropper tobacco farmer in Eastern North Carolina, who raised nine children on her own.  She credits Grandma Jones for instilling in her the importance of strength, hope, and humility, and for the ability to see the positive side of even the most hopeless of difficult situations.
Deborah graduated from the University of North Carolina at Greensboro, where she earned her Baccalaureate degree in English in 2003.  Throughout her college years and after, Deborah worked in the service industry, as serving the public has always been her passion.  After college, Deborah was employed by General Dynamics as a Technical Editor, translating complex government contracts textual data into laymen's terms. 
In 2016, Deborah graduated from Elon University School of Law, receiving her Juris Doctorate of Law as a Dean's Scholar.  While in law school, Deborah served as a student mentor, helped form the Elder Law Society, and was the Notes & Comments Editor for the Elon Law Review.  Notably, Deborah's student note, "North Carolina's Public Interest Law and Its Need to Change," was selected for publication in the eighth edition of the Law Review.
Bar Admissions:
Education:
Elon University School of Law, Greensboro, North Carolina
University of North Carolina at Greensboro

B.A. - 2003
Major: English
Professional Memberships and Achievements:
Phi Beta Kappa
North Carolina Bar Association
Craven County Bar Association