« Back to Results
Frasier & Griffin, PLLC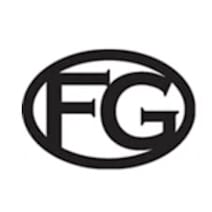 Criminal Defense | Serving Durham, NC
In the Durham, North Carolina area, Frasier & Griffin, PLLC can help you resolve your Criminal Defense issues.
Average Experience:
19 years
Your Success is Our Success
The representation provided by Frasier & Griffin, PLLC is set apart from the rest as we take great care to provide each client with a personalized, caring experience. We understand that the legal obstacle you face is, more likely than not, the most significant matter in your life at this time. Our firm can relieve you of this burden by guiding you through the legal process with care and concern. We will equip you with the knowledge you need and the comfort in knowing that we are fighting on your behalf. Throughout the firm's long history, it has been our belief that it is imperative to associate with the best possible support personnel to ensure that our attorneys are armed with the information and resources necessary to represent our clients as well as we possibly can. 
Contact us today if you need legal assistance with any of the following: 
Criminal Defense
White Collar Crimes
Personal Injury
Car Accidents
Family Law
Security Clearances
Wrongful Death
Call 919-944-4720 today to arrange your free initial consultation. 
­­­Attorney Ralph Kennedy Frasier, Jr.
Ralph Kennedy Frasier, Jr., is one of the founding partners with Frasier & Griffin, PLLC, a successful legal practice with a proven track record serving clients all over North Carolina. Attorney Frasier has been in private practice since 1996 and is a skilled litigator who concentrates in criminal, traffic, wrongful death and personal injury law. Prior to forming Frasier & Griffin, Attorney Frasier practiced as an Associate attorney to his mentor Attorney "Butch" Williams at The Law Offices of James D. Williams, Jr., and the national law firm of Porter Wright Morris and Arthur, LLP in their Columbus, Ohio, office.
Attorney Frasier earned his B.S. in Business Administration and Accounting from Hampton University and his Juris Doctor Degree from North Carolina Central University School of Law. He is admitted to practice in North Carolina State Court as well as the Middle, Eastern and Western Federal District Courts of North Carolina. He is a member of the North Carolina State Bar, the North Carolina Bar Association, the National Association of Criminal Defense Lawyers, the 14th Judicial District Bar Association and the North Carolina Black Lawyers Association.
Attorney Frasier has deep family ties to the region and as a result is proud to be an active member of the Durham County and Columbus County, NC, communities. Attorney Frasier served on numerous community boards including the Board of Directors of the John Avery Boys and Girls Club, the Durham Committee on the Affairs of Black People, in which he served as the Legal Vice Chair, the NCCU School of Law Alumni Association, the NCCU School of Law Board of Visitors and he was a Board Member of the Museum of Durham History. He has also served as an adjunct professor at NCCU School of Law. Attorney Frasier is also an advisor and investor in numerous small businesses and ventures throughout the region.
---
Attorney John R. Griffin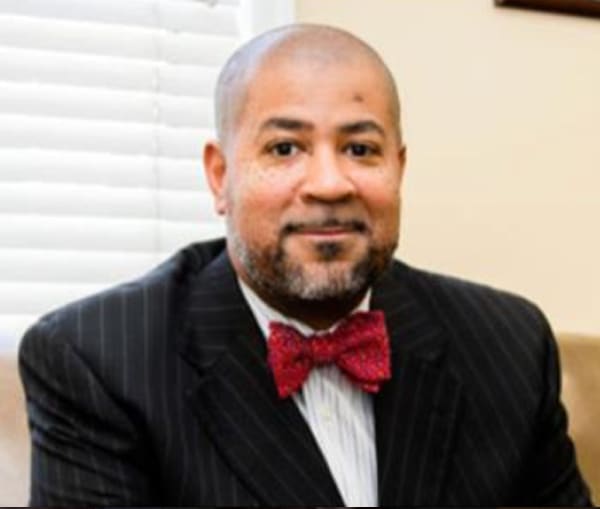 John Randolph Griffin, III, affectionately known as Randy, is one of the founding partners of Frasier & Griffin, PLLC. Randy is a former Assistant District Attorney in Cumberland County (Fayetteville, NC) and Orange County (Chapel Hill and Hillsborough, NC). Randy was born in Fayetteville, NC, the son of John R. Griffin, Jr. and Gwendolyn Spaulding Griffin. His father was the former Superintendent of Cumberland County Schools and Principal of the high school Randy graduated from, E.E. Smith Sr. High.
Randy attended undergrad at the University of North Carolina at Chapel Hill, where he received his B.S. in Business Administration from the prestigious Kennan-Flagler School of Business. In 1998 he received his J.D. from North Carolina Central University School of Law. Prior to entering law school, Randy worked as a case worker and Field Representative for U.S. Congresswoman Eva M. Clayton, traveling the eastern part of the state from Fayetteville to Wilmington, representing her. In 1994, Randy pledged the Fayetteville, Ft. Bragg, Pope AFB chapter of Kappa Alpha Psi, Fraternity Inc. His first criminal defense job was with the law office of James D. "Butch" Williams, Jr. where he worked for 5 years.
Randy is married to Myra Griffin, Vice-Chair of the NC Industrial Commission, and has one son, Connor Griffin. Attorney Griffin has a strong desire to serve those in North Carolina by always "Aggressively Fighting for their Rights". He is a passionate attorney who makes sure that his clients understand their rights as demonstrated by his favorite quote: "Challenges are what make life interesting and overcoming them is what makes life meaningful."—- Joshua J. Marine
---
Attorney Tamla Tymus
For nearly a decade, Tamla practiced law in Charlotte, North Carolina, where she represented over two thousand clients in the areas of family and criminal law. Her practice included representation in the areas of divorce, child custody, child support, equitable distribution, alimony, adoptions, name changes and federal criminal matters. She was also appointed by the Chief District Court Judge of Mecklenburg County as the lead attorney prosecuting child support contempt matters in non-Child Support Enforcement matters.
Tamla left Charlotte and returned to her hometown of Washington, DC, where she served a nine year stint on Capitol Hill as the General Counsel/Subcommittee Director for the House Committee on Homeland Security Subcommittee for Oversight, Investigations and Management. Tamla recently returned to North Carolina and to her roots as a practicing attorney.
Shortly after her arrival in Durham, NC, Tamla once again opened her own firm, the Law Office of Tamla Y. Tymus, but shortly thereafter saw the benefit of teaming with her law school classmates and joined Frasier and Griffin, PLLC as Of Counsel, where she practices in the areas of family law, criminal law and security clearance matters.
Tamla also serves as an Adjunct Professor Campbell University School of Law teaching Family Law. She was previously an Adjunct Professor teaching National Security Law at the North Carolina Central University School of Law and a Strategic Advisor for the Government Technology and Services Coalition.
She is a sought-after speaker, panelist and workshop presenter on issues related to her professional experience and motivating others to personal success. She holds a Bachelor of Arts Degree in Political Science/Pre-law from Norfolk State University and a Juris Doctor Degree from the North Carolina Central University School of Law. She is a member of the North Carolina Bar, the Durham County Bar, the American Bar Association, the National Bar Association, the National Association of Black Women Attorneys, the International Association of Privacy Professionals, Women in Homeland Security, Women in Government Relations, Jack and Jill of America, and Delta Sigma Theta, Sorority, Incorporated. She is also a lifelong member of the National Registry of Who's Who in the area of Law.
---
Attorney Martecia D. Gass
Martecia D. Gass is an attorney from Raleigh, North Carolina. She received a B.S. from Fayetteville State University in 2014. After being in the workforce for one year, Martecia elected to pursue her lifelong dream of being an attorney. She went on to attend North Carolina Central University School of Law. During her time at NCCU School of Law, she interned for the United States Equal Employment Opportunity Commission under Supervisory Administrative Judge Regina Stephens, the North Carolina Department of Transportation under General Counsel Chuck Watts, the North Carolina Supreme Court in Chief Justice Beasley's Chambers, and the Wake County District Court in Judge Walczyk's Chambers. She earned her Juris Doctor from NCCU School of Law in May of 2019.
Martecia has always been passionate about helping others and her practice areas include Family Law and Basic Estate Planning. She is a member of the North Carolina Bar Association, the Wake County Bar Association, the North Carolina Association of Women Attorneys, and Delta Sigma Theta Sorority, Inc. Martecia currently resides in Raleigh, NC with her son, Landon. In her free time, she enjoys spending time family and friends, traveling, and reading.
Attorney Griffin basically saved my life. It was my first time getting into trouble so I was very nervous, scared, and just worried.  
Deja Johnson 
---
His office staff is very pleasant and very timely with handling the matters of your case.  
Jovann Sharpless
---
Excellent firm, they work with the necessary diligence to get the job done. Frasier and Griffin will save you both time and money!!  
Donte Peay   
---
Great office staff and wonderful attorneys, couldnt ask for a better team to help with your legal needs. Overall 5 out of 5 stars.  
Gloria Bagley