« Back to Results
The Olsinski Law Firm PLLC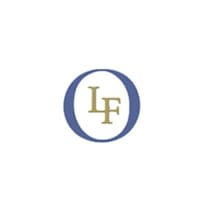 JUSTICE
Our Job. Our Focus. Our Passion.
Going through the courts alone can be confusing, scary, and very nerve-racking. By having a Charlotte personal injury attorney, criminal attorney, or family law attorney, you will be assured that you will have strong representation. The attorneys at the Olsinski Law Firm are experienced in criminal, personal injury and family areas of law. We focus in these areas because they require very similar litigation and negotiation skills. Our practice is focused on litigation and more specifically, litigation that strives to get you the best results possible. Whether you want to file a lawsuit for a car accident or personal injury, or looking for an experienced criminal attorney, or need a dedicated advocate for your family law case, the Olsinski Law can represent you.
Contact us today if you need legal assistance with any of the following:
Personal Injury
Bicycle Accidents
Boating Accidents
Bus Accidents
Car Accidents
Dog and Animal Attacks
Drowning Accidents
Drunk Driving Accidents
Motorcycle Accidents
Negligence
Pedestrian Accidents
Truck Accidents
Wrongful Death
Premises Liability
Criminal Defense
City Ordinance Violations
Drug Crimes
Disorderly Conduct
Property Crimes
Sex Crimes
Theft Crimes
Violent Crimes
Traffic Offenses
Carrying a Concealed Weapon
Resisting Arrest
Driving While Intoxicated (DWI)
DWI Aggravating Factors
DWI Checkpoints
Boating While Impaired
Breath and Blood Test
DWI Penalties
DWI Process
Field and Sobriety Test
Limited Driving Privileges
Multiple DWI
Vehicular Manslaughter
Family Law
Child Custody
Divorce
Child Support
Spousal Support
Equitable Distribution
Domestic Violence Protective Order
Immigration Law
The Olsinski Law Firm is based in both Charlotte and Concord, North Carolina, and serves clients in Belmont, Cornelius, Gastonia, Harrisburg, Huntersville, Kannapolis, Matthews, Midland, Mint Hill, Monroe, Mount Holly, Pineville, Salisbury, Stanley, Mooresville, Newell, Cherryville, North Carolina. Our Charlotte personal injury lawyers practice in courts in the counties of Rowan, Union, Gaston, Cabarrus, Mecklenburg, and Iredell, North Carolina, as well as in Federal Court in the Western District of North Carolina.
Call The Olsinski Law Firm today at 704-405-2580 to arrange your free initial consultation.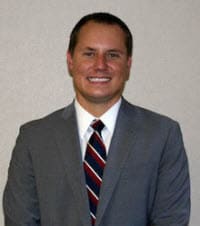 Attorney Justin C. Olsinski Esq.
Bar Admissions:
North Carolina Bar Association, 2009-Present
Mecklenburg County Bar Association, 2009-Present
Education:
J.D., Hofstra University School of Law
B.A., Indiana University-Bloomington

Major(s): Criminal Justice and History
Professional Memberships and Achievements:
North Carolina Bar Association
Mecklenburg County Bar Association
"Great experience. He and his staff advanced all of my courts dates to resolve the matter in a timely fashion. They also answered all of my questions in a respective and helpful manner, regardless of how many I had."
- Aron D.
---
"Olsinski Law Firm got the job done. Justin Olsinski was able to get misinformation corrected immediately and most importantly, managed to get all charges cleared. Maggie Aguirre - Legal Assistant was the perfect interface and her commitment and knowledge was unquestionably stellar. I would definitely recommend Olsinski Law Firm as your legal defense team."
- Russ F.
---
"Mr. Olsinski and his team gave good advice, services and results during a trying time. I would recommend Mr. Olsinski and team to anyone needing legal services."
- Taggart J.
---
"The Olsinski Law Firm was nothing but spectacular to my husband and I. Always in communication with us about our case details. I could have been happier with the outcome of my husbands case and Justin did a fantastic job!"
- Jennifer B.
---
"Justin and his office team are everything you'd expect of an attorney's office - prompt to respond to correspondences and voice mails, handles cases expeditiously and professionally, and all at an affordable rate! I would highly recommend this law firm."
- Alicia P.