Making You Whole Again
For more than 30 years, Donna Ambler Rice has been providing clients with experienced legal counsel as they navigate the waters of divorce, custody, property division and various other family law matters. Formerly Donna Ambler Davis, Donna Ambler Rice has been a Board Certified Family Law Specialist since 1993. Donna is also a Certified Family Financial Mediator by the North Carolina Dispute Resolution Commission and trained and certified in Collaborative Law. Donna leads a team of dedicated, experienced professionals that creatively guide clients through their legal challenges. "Our firm's goal is to be sensitive to our clients' needs and to be aggressive in protecting our clients' rights. With our mediation and litigation background, our firm is well-poised to use all avenues to reach the best solution for each client. We are here to help make you whole again."
Contact us today if you need legal assistance with any of the following:
Family Law
Custody and Visitation
Child Support
Equitable Distribution
Alimony/Post-Separation Support
Matters involving Domestic Violence
Property Division and Separation Agreements
Prenuptial and Postnuptial Agreements
Adoptions
Estate Planning
Last Will and Testament
Durable Power of Attorney
Healthcare Power of Attorney
Declaration of a Desire for a Natural Death
Negotiation and Settlement
Litigation
Mediation
Collaboration
Call Donna Ambler Davis, P.C. today at 919-933-0950 to arrange your consultation.
Attorney Donna Rice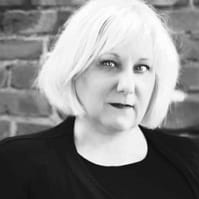 Donna received her B.A. degree magna cum laude from Montclair State College in May, 1985 and her Juris Doctorate from Washington & Lee University School of Law in May, 1988. She is the past Chairperson of the Children's Issues Committee of the Family Law Section of the North Carolina Bar Association, the past Chairperson of the Orange County's Family Lawyers' Association, the past Secretary/Treasurer of the Judicial District 18 Bar Association and the former Chairperson of the North Carolina Academy of Trial Lawyer's Family Law Section. She is currently a member of the North Carolina State Bar Association, the North Carolina Bar Association and its Family Law Section, the Judicial District 18 Bar Association, the Orange County Bar Association, North Carolina Advocates for Justice, the North Carolina Association of Women Attorneys, The Academy of Family Mediators and the Triangle Collaborative Family Law Association.