« Back to Results
Peter Grubea Attorneys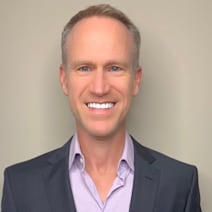 Bankruptcy | Serving Rochester, NY
WNY's largest bankruptcy law firm. We've helped 15,000 of your WNY neighbors get a fresh start. Free online bankruptcy review
Average Experience:
19 years
WNY's Largest Bankruptcy Law Firm. We've Helped 15,000 Of Your WNY Neighbors Get A Fresh Start. Free Online Bankruptcy Review.
Getting Started
Free Immediate Online Evaluation
Free Same or Next Day Consultation
Free 135 Page Bankruptcy Guide
12 Western New York Offices
One Day Emergency Filings
Chapter 7 Cases Start at $795
Chapter 13 Cases Start $100 Down
Complete Client Confidentiality
Guaranteed Asset Protection
Rebuild Your Credit Faster Than You Think
Eliminate Your Financial Stress
Unmatched Experience
We have 25 years experience handling ONLY bankruptcy, foreclosure and debt relief cases. Please don't trust YOUR case to an attorney that claims to specialize in many areas of the law. We have handled 15,000 cases, including some of the toughest cases in Western New York. Hundreds of clients have come to us after they have received the WRONG advice from other attorneys.
Protect Your Assets
We will protect ALL of your assets, including your home, car, bank accounts, and tax refunds. Many people believe that they will lose all their property if they file bankruptcy. This is absolutely FALSE. People file bankruptcy in order to protect their assets from creditors. None of your assets will ever be at risk in any case we file for you.
Complete Confidentiality
Your case will be kept completely CONFIDENTIAL at all times. From start to finish, the only people who will know about your case are your creditors, the court, your bankruptcy trustee, and us. Do not believe what you may have read or people may have told you about bankruptcy being "public" knowledge. Yes, someone could go to the bankruptcy court and look up your case, but trust us, this just does not happen.
Rebuild Your Credit
Bankruptcy will not hurt your credit in the long run. In fact, for almost all of our clients, bankruptcy is the FASTEST way to improve credit. Why? Because the reality is that most people already have credit problems when they come to see us. Bankruptcy eliminates or restructures the debt people cannot pay. Once the debt is gone, people can pay all their bills on time and rebuild their credit. Even people with "good credit" who come to see us are often only a paycheck away from falling behind on their bills.
A Fresh Start
Filing bankruptcy does NOT make you a failure. No one files bankruptcy because they don't want to pay creditors. They file bankruptcy because of UNEXPECTED and unfortunate life events, such as illness, job loss, and divorce. I can promise you that almost EVERY client I have represented was a good and honorable person that encountered difficult personal or financial issues they never expected to face. You will recover from bankruptcy and be stronger than you are today.
Affordable Legal Help
Bankruptcy is one of the LEAST expensive legal issues you will encounter in your life. Most Chapter 7 cases cost around $1,000, and we are happy to set up payment arrangements for you. We are not a cut-rate, discount law firm, but we can certainly charge less than our competitors because we are very efficient at what we do. Yes, it's true that you get what you pay for, but it's equally true that you do not have to overpay for good, professional representation.
­­­

Attorney Peter Grubea
Bar Admissions:
Education: 
University at Buffalo Law School, Buffalo, New York
Office Locations