Experienced. Responsive. Skillful.
Focusing on personal injury litigation, medical malpractice claims and healthcare licensing issues, the Law Office of Paul G. Barden, PLLC in Rochester provides responsive representation for clients throughout the area. As a former JAG officer with nearly 30 years of experience handling personal injury matters, I am a fierce advocate for those who have been hurt by a doctor's negligence or suffered injuries in car collisions, falls on someone else's property, truck wrecks and other types of accidents. I also offer reliable counsel to medical professionals facing disciplinary actions. 
I use a hands-on approach and develop a comprehensive strategy for every case to maximize the likelihood of a favorable outcome.
Contact us today if you need legal assistance with any of the following: 
Personal Injury

Auto Accidents
Wrongful Death
Pedestrian Accidents
Traumatic Brain Injury
Trucking Accidents
Birth Injury
Bicycle Accidents
Motorcycle Accidents
Slip and Fall
Premises Liability

Medical Malpractice

Healthcare Professional Licensing
Call 585-598-4008 today to arrange your free initial consultation. 
Attorney Paul Barden
I represent clients seriously injured due to the negligence or misconduct of others. I also represent physicians, nurses and other licensed health care professionals in disciplinary matters before the Office of Professional Discipline and the Office of Professional Medical Conduct.
My passion for medical-legal cases arose during my service as a Judge Advocate ('JAG') with the Army Claims Service. I was responsible for supervising and adjudicating medical malpractice, motor vehicle and other injury claims filed against the Army through eight different claims offices covering four states in the southwestern United States. I received extensive training in the investigation and analysis of tort claims as well as the evaluation of injuries. The culmination of this training was attendance at a month- long training course in a military health facility where I observed a variety of medical procedures and received classroom instruction by physicians from nearly every major medical specialty. I knew I had found my passion.
After six years on active duty, I left the Army and returned to Rochester where I joined the law firm of McConville, Considine, Cooman and Morin, PC. I chaired the firm's personal injury department where I spent the next twenty years of my career litigating personal injury cases and representing health care professionals in state disciplinary proceedings. I also spent seven years as the firm's managing partner and remained in the Army Reserves until my retirement as a Lieutenant Colonel in 2013.
In 2019 I joined Paramount Settlement Planning where I serve as a trusted advisor to personal injury attorneys across New York State. As a licensed life, accident and health insurance broker, I provide structured settlements, attorney fee structures, settlement planning, asset and government benefit preservation counseling and lien resolution services. I also provide trial verdict CPLR 50A/50B computations and analysis of Medicare Set Aside requirements. I participate in catastrophic injury, high-value mediations in personal injury, medical malpractice and labor law cases.
In the summer of 2020, I decided that in addition to my work with Paramount, I would return to actively representing personal injury clients and health care professionals in disciplinary matters. I am a sole practitioner dedicated to maintaining a very modest case load so as to provide personal and attentive service to each and every one of my clients. When you retain the Law Office of Paul G. Barden, PLLC, you will work exclusively with me. It would be my honor to use my nearly 30 years of legal experience to help you obtain the best result and outcome possible.
"I feel the words 'Thank You' do not express fully how grateful I am to you. I appreciate all the hard work and long hours you put forth on my case. Most importantly, you believed in me and sought justice! Fortunately we came out victorious after almost four years of persistence. Your part in making my life 'whole' again will never be forgotten." - Stephanie C.
---
"Thank you so much for your time and attention to my recent matters. It meant a lot to me and my family that you took time to help us in our time of need." - Jake M.
---
"I would like to take this opportunity to commend Paul Barden in representing me in my case. Mr. Barden was always professional, yet very personable. [Having been involved in other legal proceedings] I have been completely disheartened by the conduct of some attorneys. Mr. Barden was a 'breath of fresh air.' During the course of the settlement, Mr. Barden always kept me informed of the status of my case. I was treated so well that I know I would be happy to refer anyone to Paul Barden." - Elaine J.
---
"I very much enjoyed working with you. You can be absolutely certain that if I have a case anywhere near Rochester, NY, your phone is going to ring. You are my kind of lawyer. You care about the client more than anything else, and to me, that is the highest value we can have." Jerome O., Esq.
---
"Enclosed is final payment for your services, needed by our daughter, in pursuit of her NYS nursing license. We believe that her success in NY is primarily attributable to your efforts. We wish to thank you for your work and for the best possible end result that we could have expected. Her future looks bright." - Ed K.
Since 1997, the "Lead Counsel Verified" status has been granted to attorneys who possess:

The Right Professional Experience
A Spotless Record
The following attorneys at this firm are Lead Counsel Verified: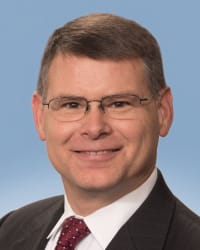 Paul G. Barden
This attorney is Lead Counsel Verified in the following practice areas:
| Practice Area | Year |
| --- | --- |
| Medical Malpractice | Since 2022 |
| Personal Injury | Since 2022 |
| Practice Area | Year |
| --- | --- |
| Medical Malpractice | Since 2022 |
| Personal Injury | Since 2022 |
For Attorneys:
Download Lead Counsel Badge