Wallace & Wallace, LLP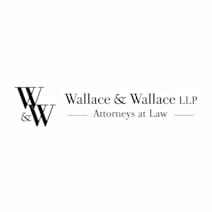 Real Estate | Serving Poughkeepsie, NY
Wallace & Wallace, LLP helps clients in the Poughkeepsie area with their New York Real Estate needs.
Average Experience:
33 years
Other Lawyers Build Practices; We Build Relationships.
The relationship you have with a lawyer is everything. You trust them with your first major transaction, like purchasing a home or setting up a business. You look to them for guidance with major decisions, like caring for the elderly or preparing a will.  You turn to them with financial issues, like grieving your taxes or protecting you when you've been injured. They help you navigate the maze of government regulations, like obtaining a liquor license or zoning variance. And if you've been charged with a felony, you may be trusting your lawyer with your freedom. Even if it is a less serious criminal offense, the experience is still stressful and potentially expensive.
You need to know that your lawyer has the skill to get the job done, and that you can depend on him or her to see it through. That's what people think of when they hear Wallace & Wallace LLP. Our lawyers have more than 100 years of combined legal expertise in a wide range of practice areas, and an outstanding reputation in the community.
Contact us today if you need legal assistance with any of the following: 
Real Estate Law
Business Law
Wills & Trusts
Municipal Law
Call 845-473-0900 today to arrange your initial consultation.