« Back to Results
The Law Offices of Daniel A. Singer PLLC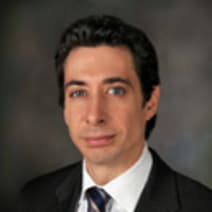 Providing Business, Litigation, Real Estate And Transactional Services
At the Law Offices of Daniel A. Singer PLLC, we provide a wide variety of services with a particular emphasis on:
Commercial and Civil Litigation
Business Administration and Transactions
Landlord/Tenant and Real Estate Law
The philosophy of our firm is simple: provide cost-effective solutions which are hand-tailored to the unique needs of each client and give each client unparalleled individual attention. For every matter we are retained for, we employ result-driven strategies which are designed to exceed the expectation of the client at an exceptional value.
We pride ourselves on the personal attention that we provide to each client. We appreciate that our clients have busy professional and personal schedules. We make every effort to accommodate our clients by making ourselves available for "after hours," in-person meetings or telephone conferences; including early mornings, evenings, and weekends. While we enjoy meeting face-to-face with our clients, we understand that that is not always possible and we are fully equipped to handle legal matters where a physical meeting is not practical. Indeed, our client base extends from New York City to around the world.
For more information about what we do please click on the "Practice Areas" tab.
If you need the assistance of an experienced New York business attorney, call Daniel A. Singer today at 917-300-0695, or complete the contact form provided on this site to schedule your free telephone consultation.
Practice Areas
Please call Attorney Daniel A. Singer for a free consulation on any of the following business-related matters.
Business and Civil Litigation:
We counsel and represent clients with respect to disputes in both New York state and federal courts in a diversity of matters including commercial, business, real property, and defamation. We provide the prospective client with a step-by-step approach as to possible strategies to employ in prosecuting or defending a litigation and advise as to the possible outcomes. We are aggressive yet practical litigators. At each stage of the process, we evaluate the cost-effectiveness of litigation versus possible settlement.
---
Arbitration and Mediation

:

In many instances, individuals and businesses are required to arbitrate disputes as a result of a contractual provision. We provide representation in arbitration and can counsel clients as to the rules and regulation of the various arbitrational associations, including the American Arbitration Association.

Mediation can sometimes provide a cost-effective means of resolving a dispute either before or during the litigation process. In some instances, parties to a litigation are ordered by the court to attend mediation in an attempt to obtain a resolution of their issues. We represent clients in mediation and are able to advise the clients of the costs and benefits of settling during the mediation process.
---
Business Formation and Administration

:

One of the most important decisions in starting a new business is choosing the correct entity through which to conduct your business, be it a corporation, limited liability company, partnership, or some other entity form. We advise clients as to the correct business entity for their specific purpose and prepare all necessary documents relating to the formation and administration of such entity including shareholder agreements, partnership agreements, and operating agreements.
---
Business Contracts and Transactions

:

We provide representations to small and medium-sized businesses in a full range of transactions. Such matters include, by example:
representing prospective purchasers or sellers of a business;
drafting and negotiating contracts, including promissory notes, confidentiality agreements, non-solicitation agreements, joint-venture agreements, employment agreements, and licensing agreements;
advising clients as to the laws pertaining to their business so that they may remain in compliance;
advising franchisees and franchisors as to the administration of their business; and
drafting and negotiating commercial leases
---
Landlord/Tenant and Real Estate Law

:

The rental laws in New York are widely regarded as being among the most complex in the country. We are well-versed in the plethora of regulations pertaining to the rental of both residential and commercial spaces. We offer a full range of services to both landlords and tenants including providing representation in all New York court proceedings such as non-payment proceeding, holdover proceedings, and so-called Yellowstone Injunctions.

We also negotiate, draft, and review leases, subleases, and lease amendments on behalf of clients; represent clients with respect to real property disputes before New York City and New York State Administrative agencies; and provide counseling to real estate brokers.
---
Intellectual Property

:

The most important asset of many businesses is its intellectual property. We counsel clients with respect to the registration of trademarks and copyrights. We also provide counseling to clients with respect to disputes involving trade names, trademarks, and copyrights.
---
Collections and Judgment Enforcement

:

The most important aspect of any business is to ensure that payment is received for services rendered or goods delivered. We counsel provide counseling to clients with respect to the handling of delinquent accounts and employ proven strategies in order to maximize recovery.
Attorney Profile
Attorney Daniel A. Singer
Jurisdictions:
Admitted to the Bar:
New Jersey (2003)
New York (2004)
Education:
McGill University (B.A. with Honors in 1997)
The Benjamin N. Cardozo School of Law (2003, Member of the Moot Court Honors Society)
Professional Memberships:
Member of the New York City Bar
New York County Lawyers Association
Languages:
Since 1997, the "Lead Counsel Verified" status has been granted to attorneys who possess:

The Right Professional Experience
A Spotless Record
The following attorneys at this firm are Lead Counsel Verified: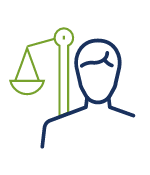 Daniel A. Singer
This attorney is Lead Counsel Verified in the following practice areas:
| Practice Area | Year |
| --- | --- |
| Business Law | Since 2010 |
| Real Estate | Since 2010 |
| Practice Area | Year |
| --- | --- |
| Business Law | Since 2010 |
| Real Estate | Since 2010 |
For Attorneys:
Download Lead Counsel Badge