« Back to Results
The Law Office of Anthony Cecutti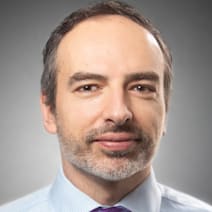 Committed to Coming Alongside Our Clients to
Help Empower Them During A Dark Hour in Their Lives
Having focused on complex criminal cases in both federal and state courts that dealt with a wide array of legal issues, Mr. Cecutti has earned a reputation as a tenacious defense attorney dedicated to obtaining his clients goals for a just legal outcome when confronted by the vast power of the Government and Law Enforcement.
One of the greatest challenges and struggles a person can face is a criminal prosecution. Uncertainty about the future is immediate. Hope can disappear. At risk is the loss of reputation, employment, family and possibly life itself. The Law Office of Anthony Cecutti is a responsible law firm that embraces this challenge and struggle. We believe in a client-centered approach and seek to have a comprehensive and complete understanding of our clients and their needs and interests. We come alongside our clients and provide committed and dedicated representation during some of the most difficult times of their lives.
In this effort, we build a team according to the needs of a case and the client. This team can be comprised of a private investigator, a mitigation specialist, and a forensic expert such as a psychologist or psychiatrist. Where present, we desire to help to identify and address the underlying or core issues of the client that are relevant in a case. Our strength lies in early investigation, passionate advocacy, relentless pre-trial and trial preparation, and accessibility. We believe in client empowerment and helping those we represent make informed and educated decisions. We strive to develop collaborative relationships with our clients and encourage them to actively participate in their defense. In addition, believing that family is a necessary support to our clients, we also aim to help the family during a client's prosecution.
Contact us today if you need legal assistance with any of the following:
Civil Rights
Criminal Law
White Collar Crime
Drug Violations
Sex Offenses
Call 212-619-3730 to arrange your consultation.
Attorney Anthony Cecutti
Anthony Cecutti's passionate belief in the need to be a strong advocate for clients' rights began in his senior year at Notre Dame University when he served as manager of a half-way house for people in recovery from alcohol and substance abuse. The residents had completed a medically-supervised detox regimen once stabilized, clients then underwent treatment to confront the real issues driving addiction. While residing in the half-way house, clients worked in the community during the day and participated in group/individual treatment sessions in the evening and attended 12 step program meetings. As manager of the half-way house, Mr. Cecutti helped the clients confront a myriad number of competing legal mandates and supervision requirements on a daily basis that frequently were at odds with the demands of the clients' long-term relapse prevention plans. To better address the forensic mental health needs of his clients he obtained a graduate degree in Social Work at Columbia University.
Mr. Cecutti began his legal advocacy career working with the Bronx Defenders Office, completing a Public Interest Law Fellowship in 2002. After working on defense in capital punishment cases with the South Carolina Center for Capital Litigation in 2003, Mr. Cecutti continued specialization in the need for mental health services in legal cases with the Mental Hygiene Legal Services of Brooklyn and New York Lawyers for the Public Interest. Mr. Cecutti also focused on Federal Civil Rights challenges with the Legal Aid Society Federal Defender Division and then Criminal Defense and Federal Civil Rights Litigation as an associate in the firm of Romano & Kuan, PLLC.
In January of 2009, Mr. Cecutti entered private practice focusing in Criminal Defense and Federal Civil Rights Litigation, determined to serve as a zealous advocate for the rights of his clients to be treated with dignity and respect as he walks with them through the most threatening moments in their lives.