« Back to Results
Melito & Adolfsen P.C.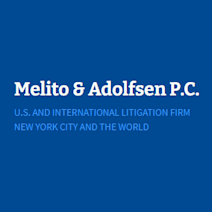 Federal Criminal Law | Serving New York, NY
A law firm in New York, New York, Melito & Adolfsen P.C. experienced in helping clients with Federal Criminal issues.
Average Experience:
31 years
We Work Harder So You Can Get on With Business
Our firm has a long history of legal innovation. As leaders in our field, we know what it takes to overcome challenges and move an industry forward. From our start in appellate law to our evolving robust litigation practice, we maintained our high standard of client service and superior representation.
When you have a legal concern, we find creative paths to resolution. We care about your objectives and we have a proven history of getting clients exceptional results.
When you have pressing legal needs, you require the careful approach of experienced attorneys. At Melito & Adolfsen P.C., we are proud of our accessibility. When you call our firm, you talk to a lawyer and a lawyer returns your phone calls. We are never too important to talk to clients directly.
Service to our clients is paramount. We value our relationships and we strive to meet client expectations. We will always maintain our high level of service and dedication to our clients.
Contact us today if you need legal assistance with any of the following:
Business, Commercial & Construction Litigation
Insurance Coverage

Professional Liability
Casualty And Other Liability Defense
Defending the Two Most Common Nursing Home Injuries
Nursing Home Liability
Common Issues In Nursing Homes – In Detail

Insurance Defense
International Practice

Federal Government Audits of International Businesses

Arbitration
Call 212-238-8900 to arrange your consultation.
Attorney Louis G. Adolfsen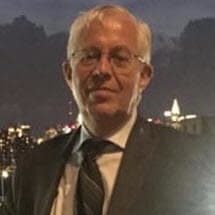 Bar Admissions:
New York, 1975
District of Columbia
U.S. District Court Southern District of New York
U.S. District Court Eastern District of New York
U.S. District Court Northern District of New York
U.S. Court of Appeals 2nd Circuit, 1975
U.S. Court of Appeals 5th Circuit
U.S. Court of Appeals 11th Circuit
U.S. Court of Appeals District of Columbia Circuit
Education:
Brooklyn Law School, Brooklyn, New York

J.D. - 1974
Honors: cum laude

State University of New York at Stony Brook
Professional Memberships and Achievements:
New York State Bar Association
American Bar Association
New York Metro Super Lawyers (Personal Injury - General)
---
Attorney Steven I. Lewbel
Bar Admissions:
New York, 1992
New Jersey, 1992
U.S. District Court Southern District of New York
U.S. District Court Eastern District of New York
U.S. District Court Western District of New York
U.S. District Court District of New Jersey
U.S. Court of Appeals 2nd Circuit
U.S. Court of Appeals 3rd Circuit
U.S. Supreme Court
Education:
New York Law School, New York, New York

J.D. - 1992
Honors: cum laude

Queens College
Professional Memberships and Achievements:
New York County Lawyers Association
New York Trial Lawyers Association
New Jersey Bar Association
---
Attorney Ignatius John Melito
Bar Admissions:
New York, 1977
U.S. District Court Southern District of New York
U.S. District Court Eastern District of New York
Education:
Fordham University School of Law, New York, New York

J.D. - 1976
Honors: cum laude

Fordham University

B.A. - 1972
Honors: cum laude
Professional Memberships and Achievements:
New York State Bar Association
Defense Research Institute
New York County Lawyers Association
New York Metro Super Lawyers (Insurance Coverage)
---
Attorney John H. Somoza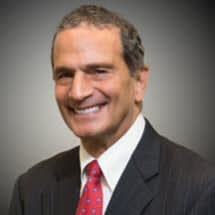 Bar Admissions:
New York, 1980
U.S. District Court Southern District of New York, 1979
U.S. District Court Eastern District of New York, 1979
U.S. District Court Western District of New York, 1979
U.S. Court of Appeals 2nd Circuit
Education:
Brooklyn Law School, Brooklyn, New York
State University of New York at Stony Brook

B.S. - 1976
Major: Biology
Professional Memberships and Achievements:
New York State Bar Association
American Bar Association
New York County Lawyers Association
Defense Research Institute
---
Attorney Robert D. Ely
Bar Admissions:
New York, 1988
U.S. District Court Southern District of New York
U.S. District Court Eastern District of New York
Education:
University of San Diego School of Law, San Diego, California
Lewis & Clark College
Professional Memberships and Achievements:
New York County Lawyers Association
AV Rated
---
Attorney Michael F. Panayotou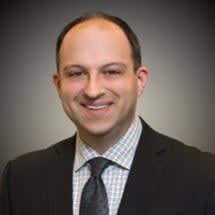 Bar Admissions:
New York, 2005
U.S. District Court Southern District of New York, 2009
U.S. District Court Eastern District of New York, 2009
U.S. District Court Northern District of New York, 2012
U.S. Court of Appeals District of Columbia Circuit, 2014
U.S. Court of Appeals 2nd Circuit, 2014
Education:
The University of Texas School of Law, Austin, Texas
Union College

B.A. - 2001
Honors: magna cum laude
Major: Classics, with a focus on Ancient Greek language and history
Minor: Philosophy
---
Attorney Kira Tsiring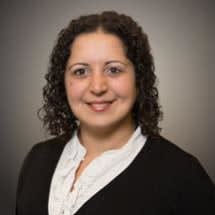 Bar Admissions:
New Jersey
U.S. District Court District of New Jersey
New York
U.S. District Court Southern District of New York
U.S. District Court Eastern District of New York
U.S. District Court Western District of New York
Education:
Fordham University School of Law, New York, New York
Hunter College
Languages Spoken:
---
Attorney Rania Shoukier
Bar Admissions:
New York, 2010
U.S. District Court Southern District of New York, 2010
U.S. District Court Eastern District of New York, 2010
Education:
Fordham University School of Law, New York, New York

Masters in International and Trade Business Law

Netanya Law School, Netanya
Professional Memberships and Achievements:
American Bar Association
American Immigration Lawyers Association
Languages Spoken:
---
Attorney S. Dwight Stephens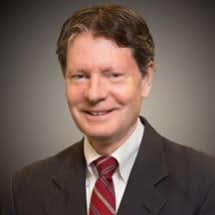 Bar Admissions:
New York, 1986
Connecticut, 1986
District of Columbia
U.S. District Court Southern District of New York
U.S. District Court Eastern District of New York
U.S. District Court Northern District of New York
U.S. District Court District of Connecticut
U.S. Court of Appeals 2nd Circuit
U.S. Court of Appeals 3rd Circuit
U.S. Court of Appeals 6th Circuit
U.S. Court of Appeals 11th Circuit
District of Columbia Court of Appeals
Education:
Pace University School of Law, White Plains, New York
Dickinson College
Professional Memberships and Achievements:
Defense Research Institute (Insurance Law and Appellate Advocacy Committees)
The Association of the Bar of the City of New York
New York State Bar Association
The District of Columbia Bar
New York Metro Super Lawyers (Insurance Coverage)
---
Attorney Majdi K. Sweis
Bar Admissions:
New York, 2018
Illinois, 2013
Education:
Northwestern University School of Law, Chicago, Illinois

Honors: First Place, American Bar Association Trial Advocacy Competition
Honors: Award for Excellence in Oral Argument

University of Illinois, Chicago, Illinois

Honors: summa cum laude
Honors: Highest Distinction Awards
Honors: Alumni Association Student Leadership Award
Honors: President of the Pre-Law Society
Honors: Outstanding Attorney Awards, American Mock Trial Association
Major: English Literature and Psychology
Languages Spoken: