Call Today, It's Time to Reclaim Your Life!
For over 30 years New York family law attorney Ingrid Gherman has dedicated her practice exclusively to matrimonial law, focusing on divorce and child custody. She is uniquely qualified as an extremely effective litigator and a skillful mediator. A certified divorce mediator, she is able to offer clients divorce mediation as an alternative to traditional court litigation.
Starting with your initial consultation, Ingrid Gherman will listen to your story, help you to define your case, and counsel you on your legal choices and options. She will collaborate with you to obtain the best result for your case, as quickly and inexpensively as possible. She will work tirelessly to protect you and your family during a difficult separation and divorce so that you can move forward with your life.
Contact Ingrid Gherman today if you need legal assistance with any of the following:
Divorce
Child Custody & Visitation
Child Support
Spousal Maintenance/ Support (Alimony)
Marital Agreements
Prenuptial Agreements
Postnuptial Agreements
Equitable Distribution of Marital Property
Same-Sex Marriage & Divorce
Domestic Partnerships
Civil Unions
Grandparents' Rights
No-Fault Divorce
Annulment
Enforcement & Modification
International Child Abduction
Domestic Violence
Restraining Orders
Divorce Litigation
Divorce Mediation
Appeals
Collaborative Divorce
Ingrid Gherman has keen knowledge and robust experience in all areas of matrimonial law including divorce, child custody and visitation, spousal maintenance and equitable property division, child support, marital agreements, enforcement and modification proceedings, same-sex marriage and divorce, pre-nuptial and post-nuptial agreements, domestic violence, contempt of court proceedings, appeals, international and interstate child abduction issues.
If you are in need of a dedicated New York divorce lawyer, call Ingrid Gherman at 917-397-2590 today to arrange your initial consultation.
Attorney Profile
Attorney Ingrid Gherman
Jurisdictions:
Admitted To The Bar:
Education:
Benjamin N. Cardozo School of Law, Juris Doctor, J.D., 1982
Hunter College, City University of New York, Bachelor of Arts, B.A., 1978 (Phi Beta Kappa and Suma Kum Laude)
Professional Memberships and Achievements:
New York State Bar Association, Family Law Section
American Bar Association, Family Law Section
Women's Bar Association of the State of New York
New York City Bar Association
New York County Lawyers' Association
New York Women's Bar Association
New York State Council on Divorce Mediation
Family and Divorce Mediation Council of Greater New York
Board Certification:
Certified Divorce Mediator by the New York State Council on Divorce Mediation
Languages Spoken:
Testimonials
An excellent lawyer with knowledge and compassion
My lawyer, Ingrid Gherman, helped me win custody of my daughters when I had lost all hope! When I hired her, my ex-husband and his lawyer argued that I was mentally unstable, and a bad mother to my daughters. They insisted I should only see my kids under supervision. Ingrid took the time to listen to me and to understand my situation. When we went to court, she was very well prepared and she finally convinced the judge that my ex-husband was not truthful and didn't care about our daughters' well-being, only cared about himself. I have great respect for Ingrid because she is very strong and knows the law; and she is very kind and supportive.
(Evy, former client)
---
I totally recommend Ingrid Gherman's legal service
I trusted Ingrid Gherman to handle a very difficult and delicate legal problem for me which involved my separation and eventual divorce from my husband and the custody and support arrangements of my 2 children. There were many detailed issues that needed to be addressed involving financial issues, the apartment, the car, and so on. Ingrid handled the entire case promptly and professionally. She was also someone I could lean on for support during the whole process. I was always kept informed as the case went along which was a great comfort to me in a very stressful time. Thank you to Ingrid and her wonderful staff. I couldn't have done it without you!
(Client)
---
Humble attorney who is the co-author of famous texts that all divorce lawyers use as reference
I recently came to this lawyer with an emergency as my spouse was completely unreasonable. Her office made an emergency request of the Judge and we won! I was very pleased. I've come to learn that Ms. Gherman is actually the co-author of some very famous book which apparently all the divorce lawyers use as their guide. Very impressive and you would never know, since she has no airs about her at all.
(Client)
---
A good working relationship with Ingrid for years
After many years of divorcing my crazy ex husband, my divorce is finally granted! Ingrid has been my attorney throughout the entire process. My ex was impossible, he had no attorney and complicated matters. He was violent even toward the Judge! But Ingrid would not give up on me, even when I used up all my funds due my husband's games! I am so grateful to find an attorney who cared more about my life and didn't abandon me and got the job done. I'm grateful to Ingrid, my children are safe, I was able to relocate away from a crazy man who wasn't paying child support and am looking forward to starting my life finally.
(Former client)
---
A wonderful lawyer. If you need a divorce lawyer, I highly recommend Ingrid Gherman
Almost a year ago, I thought my life was falling apart. Then I found Ingrid Gherman. Previously I had four other attorneys working on my divorce case. All of them fell seriously short of providing me with the help I needed. Either they didn't seem to know what they were doing or long periods of time would elapse before I heard anything from them concerning my case.
Ms. Gherman knows the law and she really seems to care about it and about the particulars of my case, which was a very complicated one including an appeal and many motions. It seemed to go back and forth forever. But Ingrid was there with me every step of the way. She took to time to explain details and strategies and asked for my input and feedback. This was a new experience for me because my experience with other divorce lawyers was not good at all. They showed indifference, and spoke down to me rather than explaining things in a manner that I could comprehend. I am intimidated by the legal system on top of being totally stressed over my break up with my husband and battle over custody of my two children which broke my heart.
Anyone who has not been through this type of personal dislocation cannot understand the terror I was experiencing because my life was coming apart. I thought I would never be able to recover.... or to win my case. But that is exactly what happened. And Ingrid was the one who helped my do it. Did I say that she is also a very caring and compassionate person. I didn't think lawyers could be like that. This made me wonder if she really had the stuff to put up a real fight against my husband and his legal representative. I found out in court, however, that she is one tough cookie. She met every tactic and maneuver from the other side with even stronger and more convincing legal challenges. It was a revelation just how effectively Ingrid fought on my behalf.
Each time she needed to move forward, she always consulted me and kept in constant touch. Getting Ingrid to represent me was the best thing I ever did.
(Former client)
Since 1997, the "Lead Counsel Verified" status has been granted to attorneys who possess:

The Right Professional Experience
A Spotless Record
The following attorneys at this firm are Lead Counsel Verified: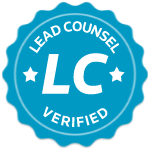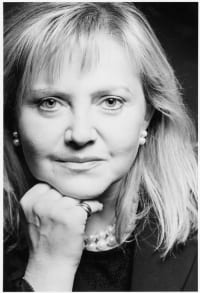 Ingrid Gherman
This attorney is Lead Counsel Verified in the following practice areas:
| Practice Area | Year |
| --- | --- |
| Family Law | Since 2015 |
| Divorce | Since 2015 |
| Practice Area | Year |
| --- | --- |
| Family Law | Since 2015 |
| Divorce | Since 2015 |
For Attorneys:
Download Lead Counsel Badge