Work With A Family Law Firm That New Yorkers Trust
At Peter L. Cedeño and Associates, P.C., we are committed to offering the highest level of legal support possible during life's most difficult family law challenges. Nothing is more important to our team than upholding your rights and best interests throughout the legal process. From highly contested divorces to multifaceted prenuptial agreements, we have a wide range of experience and are constantly achieving new victories on behalf of our clients. Our attorneys are here to help you start the next chapter of your life.
Contact us today if you need legal assistance with any of the following:
Family Law
Divorce
Adoption
Asset Distribution
Child Custody
Child Support
Fathers' Rights
Legal Separation
Modifications
Name Change
Paternity
Enforcement And Contempt Actions
Prenuptial Agreements
Postnuptial Agreements
Relocation
Restraining Orders
Spousal Maintenance
Visitation
Call Peter Cedeno today at 917-781-4967 to arrange your free initial consultation.
Attorney Peter L. Cedeno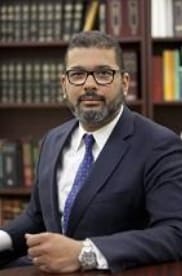 Mr. Cedeño started out as an Assistant District Attorney in the Kings County District Attorney's Office, where he gained valuable experience as a prosecutor. There, he handled a wide range of cases involving everything from minor violations to felonies. Just a few years later, he began his practice as a family lawyer.
For the past 15 years, Mr. Cedeño's private practice has centered on matrimonial and family law matters, where he is trusted by clients and peers alike. Handling everything from high net-worth divorces to amicable, uncontested separations, Mr. Cedeño's unwavering commitment to clients has led to many favorable resolutions. He has even been asked by the New York State Bar Association to provide lectures on divorce and family law issues. If you need counsel or representation for a divorce action or family law matter, you can rely on him.
Jurisdictions:
Admitted To The Bar:
New York, 1994
U.S. District Court Southern District of New York, 1994
U.S. District Court Eastern District of New York, 1994
Education:
Pace University School of Law, White Plains, New York, J.D.
Fordham Prep High School, Bronx
University of Scranton, Pennsylvania, B.S.
Professional Memberships and Achievements:
New York State Bar Association, Family Law Section, Executive Committee
New York City Bar, Matrimonial Law Committee, Alumnus
Avvo Rating, 10.0 Superb
Super Lawyers, New York Metro, 2016 - 2017
We went to court several times and we won
I went through a difficult divorce this year and Peter handled it very well from start to finish. My ex was not nice! It was a lengthy process (10 months), we went to court several times and we won. I would recommend this lawyer to anyone who is considering divorce. - RENEE
---
Peter Cedeno, trustful and understanding, the attorney you want on your side
During a terrible and confusing time in your life, it is always smart to have the best on your side. Mr. Cedeno did that for me, he made sure all my questions and concerns were tended to. Anyone going through a divorce knows how scary and confusing it can be. I recommend that if you're going through a difficult time that you turn to Mr. Cedeno. He truly is trustful and understanding, the attorney you want on your side. - LORENA, BROOKLYN
---
Delivered on what was discussed and promised
I would definitely recommend Peter as a divorce lawyer to anyone who asks. I was going through a very ugly separation and felt I needed to get advice on how to proceed with a divorce. Peter's advice and counseling provided me with the expert information I needed. My biggest concerns were a property I inherited before I was married and access to my two kids. Peter not only secured these for me, but also negotiated a few other things that I was not considering. All in all, this firm provided me with expert help at a time that was very traumatic for me and I would highly recommend them. - XAVIER
---
Attentive and fought vigorously for my rights
Mr. Cedeño really helped me get out of a jam. He was attentive and fought vigorously for my rights. Exactly what I needed at a vulnerable time. - SUSAN
---
I was impressed with the knowledge that he possesses in his field
My experience with Mr. Cedeño was a very pleasant one. I didn't retain his services because I haven't resided in New York long enough to file for a divorce and my husband unfortunately resides in Florida. Nevertheless, the services rendered during our meeting left me very impressed with his kindness and compassion. More importantly, I was impressed with the knowledge that he possesses in his field; a very well-rounded man. Sometimes we base our reviews on our own personal negative circumstances whether because of a fallen out relationship, child custody issues or another legal issue that didn't turn out to what our expectations were. We therefore point the finger at the attorney and forget that there are laws that, whether we like it or not, we often have to abide by them. Yes, I know they don't always turn out in our favor. We forget that they are not just lawyers, they are human beings and just like us, they experience good and bad days in their everyday life; it is easier to put the finger at someone else rather than accepting responsibility for our own actions or our own misfortunes. Peter Cedeño is an outstanding attorney, a man dedicated to his field. I am happy to have received his services and hope that when the time comes, I have someone like him to represent me. - VENUS VLASINE
---
Highly recommend him to any one in need of a divorce attorney
Peter Cedeño is an extraordinary matrimonial attorney!! He is very knowledgeable in his field and a very well-spoken man. If it weren't for his expertise and his knowledge of the court system, my divorce would have been a total nightmare. I highly recommend him to anyone that is in need of a divorce attorney. I was going through a very bitter divorce process and he fought for my rights against all odds. Always took the time to address my concerns and made himself accessible to me. I must say that I am very pleased with the outcome of my divorce process and more importantly in matters where my children are concerned. Peter's work ethics have my sincere respect and admiration. - ERNESTO
---
Experienced and trustworthy, what you need during a divorce
During my divorce, I was able to count on my attorney, Mr. Cedeno. He is experienced and trustworthy. I was able to confide in him and speak to him at any given time. With his expertise, I was able to settle and move on with my life. - KARINA, BROOKLYN
---
I absolutely recommend Peter Cedeño
Mr. Cedeño was definitely a competent lawyer that fought for my rights during a difficult time. He was knowledgeable and was always accessible whenever I had any questions or concerns. - ANONYMOUS