« Back to Results
Belluck & Fox, LLP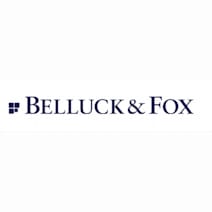 Mesothelioma | Serving New York, NY
Contact Belluck & Fox, LLP for experienced Mesothelioma guidance in New York, New York.
Average Experience:
20 years
Personal. Professional. Proven. 
Our dedication to securing maximum compensation for mesothelioma victims and their families has made our New York law firm a national name in asbestos litigation.
Our committed New York mesothelioma attorneys travel all over the United States to meet with mesothelioma patients and their families, and we have forced asbestos manufacturing companies to pay more than $1 billion to these victims for the pain and suffering they have endured.
Contact us today if you need legal assistance with any of the following:
Mesothelioma & Asbestos
Personal Injury
Call 888-885-2083 today to arrange your free initial consultation.
Attorney Joseph W. Belluck
Bar Admissions:
New York
Colorado
Massachusetts
Vermont
Washington
Education:
SUNY – Buffalo School of Law, Magna Cum Laude, 1994
SUNY – Binghamton, B.A. in Sociology, 1989
Professional Memberships and Achievements:
SUNY Board of Trustees, Member (2010 – Present)
SUNY Charter Schools Institute, Chair (2012 – Present)
New York State Commission on Judicial Conduct, Chair (2008 – Present)
Rockefeller Institute of Government Center for Law and Policy Solutions, Advisory Council (2017 – Present)
New York State Bar Association Task Force on Autonomous Cars, Member (2019 – Present)
SUNY Buffalo School of Law, Adjunct Lecturer of Law (1998, 2018)
New York State Trial Lawyers Association LawPac, Trustee (2010 – Present)
Fellows of the American Bar Foundation, Member (2010 – Present)
New York Medicaid Redesign Team, Member (2011 – 2013)
New York State Trial Lawyers Association Board of Directors, Member (2008 – 2012)
SUNY Buffalo School of Law Dean's Advisory Council, Member (2008 – 2010)
SUNY Binghamton Harpur Law Council, Member (2008 – 2010)
---
Attorney Jordan Fox
Bar Admissions:
Education:
Hofstra University School of Law
University of Maryland, B.S., 1989
Professional Memberships and Achievements:
New York State Trial Lawyers Association, Member
Association of Trial Lawyers of America, Member
American Association for Justice, Member
National Crime Victim Bar Association, Member
---
Attorney Bryan Belasky
Bar Admissions:
New York
Southern District of New York
Education:
Fordham University School of Law, J.D., 1995
Washington University, B.A. in English, 1992
Professional Memberships and Achievements:
Member, American Association for Justice
Member, New York State Trial Lawyers Association
---
Attorney Seth A. Dymond
Bar Admissions:
New York
District of Columbia
U.S. Supreme Court
U.S. Court of Appeals for the Second Circuit
Southern District of New York
Eastern District of New York
Western District of New York
Northern District of New York
Education:
New York Law School, magna cum laude
James Madison University, Bachelor of Music
Professional Memberships and Achievements:
Speaker, Perrin Conferences – Asbestos Litigation
Speaker, National Plaintiffs Asbestos Litigation Seminar
Speaker, Products Liability, New York Trial Lawyers Association
Executive Board Member of the New York Law School Law Review
Executive Board Member of the New York Law School Moot Court Association
---
Attorney Adam R. Cooper
Bar Admissions:
New York
Southern District of New York
Eastern District of New York
Education:
Fordham University School of Law, 1993
University of Michigan, B.S. in Sociology & Political Science, 1990
Professional Memberships and Achievements:
Frequent Speaker at Perrin National Asbestos Conference (2015 - Present)
New York State Trial Lawyers Association, Member
---
Attorney Adam Wolk
Bar Admissions:
Education:
New York Law School, Cum Laude, 2013
Colgate University, 2006
---
Attorney Lori Garber
Bar Admissions:
Education:
Temple University School of Law, 1988
George Washington University, B.A. in Journalism and Political Science, 1985
Professional Memberships and Achievements:
Girls Inc, of Greater Philadelphia and Southern New Jersey, Board Member, 2018-present.
Temple Law Alumni Association Executive Board, Second Vice Chair (2019 – Present)
Temple Law Alumni Association Executive Board, Member (2013 – Present)
Philadelphia Bar Association, Member
Brandeis Law Society, Member
---
Attorney Richard Aulisi
Bar Admissions:
New York
Fulton County Bar Association
Montgomery County Bar Association
New York Italian American Bar Association
Education:
Albany Law School, 1969
Hartwick College, 1966
Professional Memberships and Achievements:
New York State Supreme Court (1999 – 2020)
Former President, Fulton County Bar Association
Former Chairman, New York State Committee on Professional Standards
Former Member, Capital Defenders Panel
Former Member, Advisory Committee on Judicial Ethics
Former Member, New York State Judicial Advisory Council
Former Member, New York State Unified Court System's Litigation Coordinating Panel
Speaker at national conferences on asbestos
Speaker and panel member at litigation conferences and seminars
---
Attorney Richard M. White
Bar Admissions:
Education:
Albany Law School, 1990
SUNY – Albany, BA, Magna Cum Laude, 1985
Professional Memberships and Achievements:
New York State Bar Association
Member of the Torts, Insurance and Trial Lawyer Section
Albany County Bar Association
Saratoga County Bar Association
---
Attorney Christopher E. Hersom
Bar Admissions:
New York
California
District of Columbia
Education:
Santa Clara University School of Law, J.D., 2006
University of Michigan – Ann Arbor, B.A., 2003
Professional Memberships and Achievements:
California Super Lawyers Rising Star (2013-2017)
New York Super Lawyers Rising Star (2018-2020)
---
Attorney Daniel Belzil
Bar Admissions:
New Jersey (2013)
New York (2015)
S.D.N.Y (2016)
E.D.N.Y (2016)
Law Society of Ontario (awaiting admission)
Education:
University of Calgary, B.A. (2008)
Vermont Law School J.D., magna cum laude
---
Attorney John Ryan
Bar Admissions:
Education:
B.S. Business Management SUNY Stony Brook, NY 2004
J.D. Touro Law College, Cum Laude 1999
---
Attorney Michael A. Macrides
Bar Admissions:
New York
Southern District of New York
Education:
New York Law School, J.D. (2007)
Franklin & Marshall College, B.A., Government and Philosophy (2004)
Professional Memberships and Achievements:
New York State Trial Lawyers Association
New York SuperLawyers Rising Stars (2018)
---
Attorney William N. Papain
Bar Admissions:
Education:
American University, Washington College of Law, 2009
University of Richmond, B.A. in History, 2006
Professional Memberships and Achievements:
Hellenic Lawyers Association
New York State Trial Lawyers Association
---
Attorney Harris Marks
Bar Admissions:
New York
New Jersey
Southern District of New York
Eastern District of New York
Northern District of New York
District of New Jersey
Education:
Brooklyn Law School, J.D. 2011
University of Maryland, B.S., 2008
Since 1997, the "Lead Counsel Verified" status has been granted to attorneys who possess:

The Right Professional Experience
A Spotless Record
The following attorneys at this firm are Lead Counsel Verified: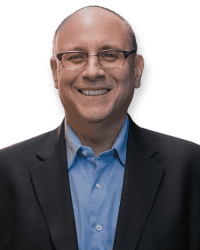 Joseph W. Belluck
This attorney is Lead Counsel Verified in the following practice areas:
| Practice Area | Year |
| --- | --- |
| Personal Injury | Since 2014 |
| Practice Area | Year |
| --- | --- |
| Personal Injury | Since 2014 |
For Attorneys:
Download Lead Counsel Badge