« Back to Results
Allomong & Associates, P.C.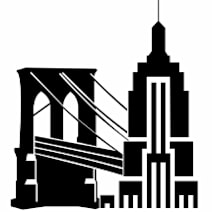 Buying and Selling Real Estate in NYC
Allomong & Associates, P.C. specializes in transactional real estate law in NYC. Tim Allomong has represented hundreds of satisfied clients in purchasing and selling coops, condos, townhouses, brownstones, and other single-family and multi-family properties. We take pride in handling every real estate transaction with precision, integrity, and efficiency. Allomong & Associates, P.C. is a 100% referral-based law practice.
Allomong & Associates, P.C. also represents tenants, owners, and developers of all sizes in the commercial leasing of office, industrial, and retail property in New York City. In entering into a commercial lease, it is so imperative to have an attorney who understands your business goals, how the space will be used (and how it will not be used), and what is expected from all parties during the tenancy.
Allomong & Associates, P.C. handles simple and complex lease negotiations with business and legal factors in mind, as well as paying close attention to municipal restrictions or limitations, and tax issues.
Contact us today if you need legal assistance with any of the following:
Call 917-946-1031 today to arrange your initial consultation.