« Back to Results
Law Office of Victoria Wickman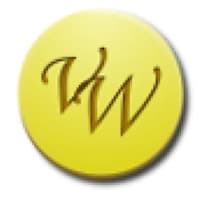 Victoria Wickman - New York Personal Injury and Medical Malpractice Attorney
Victoria Wickman is a New York based personal injury and medical malpractice attorney known for her dedication and commitment to protecting her clients and families. Commitment to clients is of utmost importance and her ethical and fair practice has earned her a well-respected and elite standing in the legal community. The Law Office of Victoria Wickman represents individuals who have been injured as a result of medical malpractice, brain injury, birth injuries, car accidents, slip trip and fall injuries and truck injury. The Law Office of Victoria Wickman practices in all five boroughs of New York, Manhattan, Brooklyn, Bronx, Queens, Staten Island and Westchester, Nassau and Suffolk counties as well.
Your unfortunate situation is a personal and private matter, all information presented to the Law Office of Victoria Wickman is confidential and handled as such.
Contact us today if you need legal assistance with any of the following:
Birth Injury
Medical Malpractice
Motor Vehicle Accidents -- Plaintiff
Nursing Home Abuse
Personal Injury -- Plaintiff
For many years Victoria has served plaintiffs' claims and fought tirelessly for their due justice, touching the lives of many New Yorkers. If you are a victim of malpractice or suffered damages due to the negligence of someone else. Call 212-374-9161 today to arrange your free initial consultation.
Attorney Victoria Wickman
I am a native New Yorker born and raised in Brooklyn. Following my parents' example of hard work and dedication, by the age of 24, I obtained my law degree from St. John's University School of Law in 2001. While attending college and law school full time, I was working for a sole practitioner part-time handling all personal injury matters, including medical malpractice. Upon graduation, I had the honor of being an associate for top personal injury trial attorneys and limiting my practice to medical malpractice. After gained years of knowledge and experience, I felt the need to use my talent and knowledge to branch out farther and start my own practice as of January 1, 2009. 
Since the inception of my own practice, I run a small tight ship. I have continued my reputation for being a tough and tenacious advocate for my clients in court while being like and respected by my adversaries. My practice consists of personal injury and medical malpractice cases involving failures to diagnose cancer, properly perform surgical procedures, properly deliver infants, etc. As a sole practitioner, I have obtained multiple million dollar settlements and verdicts on behalf of my clients in all areas of malpractice and personal injury. 
I have been appointed the Co-Vice Chairperson of the Medical Malpractice Committee of the New York State Trial Lawyers Association and have been honored to lecture my fellow colleagues on the topic of medical malpractice and trial technique. I was also honored with the Pen Award given by New York State Trial Lawyers Association in recognition of my work and dedication to change the law in the State of New York as it relates to the time cancer patients have to bring an action against a doctor or hospital who had misdiagnosed their cancer. 
My firm, conveniently located in downtown Manhattan across from a major subway hub, handles all types of medical malpractice, personal injury, and traumatic brain injury cases. As a sole practitioner, I am able to dedicate my time to you to give you the personal attention that you deserve. Every call you make will be returned personally by me. I hope that I can be of some assistance to you. Please give me a call for a free consultation.
Bar Admissions:
New York State Bar Association
Brooklyn Women's Bar Association
Professional Memberships and Achievements:
New York State Trial Lawyer's Association
Nathan Sobel Inns of Court, Kings County
Columbian Lawyers of Kings County
North American Brain Injury Society
Languages Spoken: