« Back to Results
Law Office of Luke Scardigno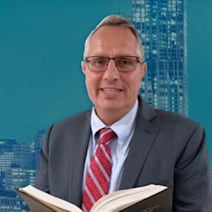 Criminal Defense | Serving Kew Gardens, NY
Kew Gardens, New York Criminal Defense Lawyer
Spanish, Italian and Greek Language Services Are Available
Average Experience:
35 years
You Need The Best Possible Defense When Accused Of A Crime!
Call Attorney Luke Scardigno Today!
Being charged with a misdemeanor or felony often causes fear, anger, and frustration, and can lead to serious consequences. Whatever crime you have been accused of, it is critical to have an experienced defense attorney who can protect your legal rights, and address all of your concerns from beginning to end.
As a dedicated and accomplished New York Criminal Defense Lawyer for over 30 years, I have built my practice focused exclusively on criminal defense. I truly care about the rights of my clients, and give each client the respect and aggressive defense they deserve. I listen to my clients and their families and am always available to discuss your needs. You will get my personal attention, and work directly with me from the initial police questioning, through the bail hearing, negotiations and trial.
My goal as your lawyer is to make tomorrow better than today. I will do everything I can to clear you of the charges you face, and also put you in contact with programs that can help you in the future, and potentially minimize the consequences of the pending criminal charges.
Contact my firm today if you or a loved one needs strong legal defense for any of the following:
Assault
Building Violations
Criminal Law
Criminal Mischief
Criminal Trespassing
DMV Facial Recognition Investigations
Domestic Violence and Violations of Orders of Protection
Driving with a Suspended License
Drug Crimes, Sales and Possession
Drunk Driving (DWI/DUI)
Harassment/Aggravated Harassment
Juvenile Crimes
Petit and Grand Larceny, Shoplifting, Burglary, Robbery
Probation and Parole Violations
Sex Crimes
Traffic Tickets
Trucking Violations
Violent Crimes
White Collar Crimes
Whether you are under investigation or have been contacted by the police, I am here to aggressively defend you, and ensure that you get the justice you are entitled to. For over two decades, I have successfully tried cases ranging from Domestic Violence, to Drunk Driving, to Juvenile Crime, and everything in between.
Call me today at 347-688-7950, or complete the contact form provided on this site to schedule a free consultation and let my experience work for you!
We are located across from the Queens Criminal Court House. Spanish, Greek, and Italian language services are available. My firm offers flexible appointment times and payment plans are available. Credit cards are accepted.
---
Luke Scardigno, Attorney at Law, provides legal defense to clients in Astoria, Bayside, College Point, Corona, Douglaston, Elmhurst, Far Rockaway, Flushing, Forest Hills, Fresh Pond, Hillside, Howard Beach, Jackson Heights, Jamaica, Kew Gardens, Little Neck, Long Island City, Middle Village, Ozone Park, Queens, Queens Village, Brooklyn, New York, Richmond Hill, Ridgewood, Rockaway Park, Sunnyside, Woodside, Nassau, Suffolk, Bronx, Brooklyn County, Queens County, Staten Island County, Manhattan County, Bronx County, Nassau County, Suffolk County, Yonkers County and Westchester County, New York.
We are located across from the Queens Criminal Court House. Spanish, Greek, and Italian language services are available. My firm offers flexible appointment times and payment plans are available. Credit cards are accepted.
Attorney Luke Scardigno
Areas of Practice:
Criminal Law
Family Law
DMV Hearings
Litigation Percentage:
100% of Practice Devoted to Litigation
Bar Admissions:
New York, 1988
U.S. District Court Eastern District of New York, 1989
U.S. District Court Southern District of New York, 1989
Education:
St. John's University School of Law, Jamaica, New York, J.D.
St. John's University, Jamaica, New York, B.A. (Honors: With Honors, Major: English Literature, Minor: Political Science)
Classes/Seminars:
NY State Mock Trial Judge, 2000 - Present
Professional Associations and Memberships:
Queens County Bar Association, 1992 - Present
NYS Criminal Defense Lawyers Association, 1992 - Present
Columbian Lawyers Association, 1994 - Present
Catholic Lawyers Guild, 2008 - Present
Languages:
Testimonials
-Julia Ashirova, Google Review 2013
"Mr. Scardigno did an excellent job handling my case. It was unique in a way since the DWI complicated and correlated with my other cases at the Federal and Family Courts. He was very professional about every step of the procedure. As the matter of fact he showed that he was taking matters personally in despite of a cap we agreed on. He put much more effort and time into it then his job has required. I am sure that the outcome would be much worse if it was not for his outstanding performance."
---
-Grace Williams, Google Review 2013
"I can unequivocally and wholeheartedly recommend Mr. Luke Scardigno as a lawyer. His honesty, kindness, and dedication to truth and the best possible efforts to represent you are clearly evident. I cannot say enough about what a thoughtful and good man he is. Always reachable and responsive to questions and concerns, he will be at your side from day one, and even after your case is resolved. He truly cares about you as a person, not just as a client. You will not be disappointed. He is an excellent lawyer in every respect."
---
-Shah Ali, Google Review 2013
"I was charged with a DWI. This was something I did not take lightly, I felt as if my life was ruined due to my poor decision. Some don't realize just how much this offense can cost you. It can cost you your driver's license, your job and even your freedom. Luke Scardino cared about my case and the outcome of it. Thanks to Mr Luke's hard work and knowledge of the law, my charges were dropped. I couldn't be more thankful.
Mr. Luke, Thank you so much! I really appreciate it."
---
-Brian Wilder, Google Review 2012
"Mr. Scardigno handled my false arrest case with the utmost professionalism. Mr Scardigno responded promptly to phone calls, emails and text. I felt that i had his eyes and ears and not just another case on a court docket.Most of all he was enthusiastic about the case. When, presenting my defense, he was LITERALLY the most VOCAL attorney in the court room; and it was only in the pretrial phase. I could only imagine how he is during trial.
During one of my most dire moments, in which my job was jeopardy, Mr. Scardigno got my case completely dismissed.Unlike many firms and public defenders, He just doesn't plead your case, Luke is actually interested in presenting the best possible defense. Affordable, attentive, and understanding, you cannot go wrong with Luke Scardigno."
---
-A Google User, Google Review 2012
"Luke Scardigno is very professional and knowledgeable of law and indeed caring and considerate to his clients. Luke walked me all the way throught my idv case even allocating pointers on how to deal with the other party in a mature manner. Luke is one of the best persons an person can meet. He wears many hats and always makes sure his clients are satisfied. Thank you Luke for everything and may God Bless you always."
---
-William H., Google Review 2012
"After Reading the other testimonials it doesn't seem like there's much to say about Mr. Scardigno that hasn't already been stated, so I'll leave you with what I came away with on a personal level during my interaction with him:
I interviewed several attorneys to represent me on this case because I wanted to ensure the best possible outcome. In the end, I realize how fortunate I was to go with my gut feelings (which were overwhelmingly positive) and retain his services after our first meeting. The first thing I noticed was his promptness; he always arrived either a few minutes early, or right on time. I found him to be an great listener, as he took the time to get to know me and learn about my situation. He was, fair, charismatic, honest, calm, and most importantly, he was knowledgeable.
I walked away from this case thankful, relieved and extremely satisfied with the way Mr. Scardigno represented me. I would not hesitate to call him again (which will hopefully be no time soon) and I highly recommend his services to those who are looking for an above average experience. Luke, thank you for a job well done! Sincerely, William H"
---
-A Google User, Google Review 2012
"There are not enough words to express our sincere thanks, and praise to Luke Scardigno. Due to his Kindness, Caring, Professionalism and skilled defense life has returned to normal. During one of the toughest times in life I was fortunate to find Luke Scardigno. For the Best Defense, Understanding and Compassion at a time when it is needed most The Best and Only Choice is Luke Scardigno."
---
-A Google User, Google Review 2012
"Luke was a great lawyer! He handled my case above expectiations and was always available to answer all of my questions in a clear and understandable way all the way thorugh to the last bit of paper work. Dealing with the courts is never a fun experience but Luke made it as painless as possible."
---
-A Google User, Google Review 2012
"Luke Scardigno is knowledgeable, competent and caring. He spends as much time as you need from the beginning of the case and even when it is over."
Since 1997, the "Lead Counsel Verified" status has been granted to attorneys who possess:

The Right Professional Experience
A Spotless Record
The following attorneys at this firm are Lead Counsel Verified: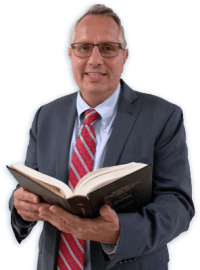 Luke Scardigno
This attorney is Lead Counsel Verified in the following practice areas:
| Practice Area | Year |
| --- | --- |
| Criminal Defense | Since 2010 |
| Drunk Driving | Since 2010 |
| Practice Area | Year |
| --- | --- |
| Criminal Defense | Since 2010 |
| Drunk Driving | Since 2010 |
For Attorneys:
Download Lead Counsel Badge