« Back to Results
Gregory P. Haegele, PLLC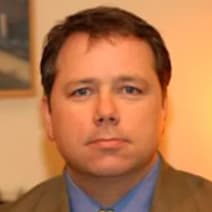 Personal Injury | Serving Coram, NY
In Coram, New York area, Gregory P. Haegele, PLLC can help clients with their Personal Injury needs.
Average Experience:
32 years
Experienced Trial Lawyer
Don't let a car accident, work injury or medical negligence cause you more pain and suffering. By working with an experienced injury attorney, you can earn compensation for your injuries, lost wages, and pain and suffering. 
With more than 24 years of experience practicing law, Attorney Gregory P. Haegele has the experience and expertise necessary to protect the rights of you and your family. He is an experienced personal injury & car accident attorney, and can explain your legal options and find the solutions you need.
Contact us today if you need legal assistance with any of the following: 
Personal Injury
Car Accidents
Construction Accidents
Medical Malpractice
Slip and Falls
Wrongful Death
Work Injury
Foreclosure Defense
Loan Modification
Police Misconduct
Call 631-812-5938 today to arrange your free initial consultation. 
­­­Attorney Gregory Haegele
Attorney Gregory Haegele has established himself as an outstanding trial lawyer in Coram, NY. Greg has been practicing law since 1991, and he has successfully tried and handled numerous matters, including motor vehicle collisions, construction injuries, medical malpractice and premises liability, civil rights and police misconduct cases, and other personal injury cases.
Personal Injury Lawyer Gregory Haegele
Mr. Haegele studied government and constitutional law at George Washington University before returning to New York to earn his Juris Doctor from New York Law School. He learned the ropes from his mentor, Herman B. Glaser, a pioneer in personal injury law and a founder and dean of the Academy of the New York State Trial Lawyers Institute.  
Greg Haegele has a strong belief in the importance of the law as it applies to protecting citizens. He has displayed this through his years of practice, including his successful argument before the New York State appeals courts, and the Court of Appeals.
After more than 20 years of focusing his practice in the courts of New York City, Attorney Haegele returned home to his native Suffolk County. Throughout the course of his many years of practice, he has won millions of dollars in verdicts and settlements for his clients. 
Greg Haegele is empathetic, personable and sincere. His main concern is providing strong representation to his clients and their rights, and he continually gets winning results for them.
"When you retain me we become partners. Your role is to begin to recover while I immediately begin fighting the insurance company or bank and their attorneys, getting your case ready for an eventual jury trial. This way, we negotiate from strength. The Latin phrase used by the Ancient Romans was Si vis pacem, para bellum: "If you wish for peace, prepare for war."" - Gregory P. Haegele