Providing Experienced Foreclosure Defense
Daniel Webster has been representing homeowners facing foreclosure for nearly ten years. At his previous employment at the Center for Elder Law & Justice, he helped hundreds of senior citizens and people with disabilities retain their homes despite the financial hardships they experienced. Through the law firm of Webster & Dubs, P.C., Mr. Webster offers property owners full representation in foreclosure actions as well as a service known as a "strategy session."
When you work with an attorney, mortgage lenders tend to be more compliant in their duty to act in good faith. Mr. Webster understands that good people can get behind on their payments through no fault of their own. Often this amounts to falling behind temporarily and a lender refusing to adjust payments so homeowners can get caught up. An experienced foreclosure attorney is familiar with the tactics lenders use and can effectively counter them and stop the run-around you may have experienced.
Mr. Webster has taught legal education courses regarding foreclosure defense to other attorneys. These courses were offered through the New York State Bar Association and the New York State Attorney General's Office.
Mr. Webster also practices in the areas of elder law and residential real estate. Daniel Webster is on the board of directors of the Buffalo Cooperative Federal Credit Union, where he helps oversee underwriting and loss mitigation policies. After college at Hamilton College and graduating from the University at Buffalo Law School, Mr. Webster settled down in the Buffalo area where he lives with his wife and two children.
Contact us today if you need legal assistance with any of the following:
Estate Planning
Foreclosure Defense
Real Estate Law
Elder Law
Call Attorney Daniel Webster today at 716-243-2259 to set up your free initial consultation.
Attorney Joshua E. Dubs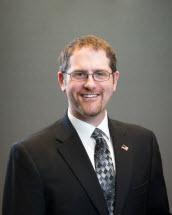 Bar Admissions:
Education:
University at Buffalo Law School, Buffalo, New York

Juris Doctorate - 2008
Honors: Carlos C. Alden Chapter of Phi Alpha Delta Fraternity, President
Honors: Office of Development, Graduate Assistant
Law Journal: Buffalo Public Interest Law Journal, Executive Editor

Union College

B.A. - 2004
Honors: Alpha Epsilon Pi
Honors: Member, Student Judiciary Committee
Minor: History and Performance Art

Rocky Hill School - 2000
Professional Memberships and Achievements:
American Bar Association, Member
New York State Bar Association, Law Practice Management Committee, Member
Bar Association of Erie County, Member
Bar Association of Niagara County, Member
Bar Association of the Tonawandas, Member
New York State Defenders' Association, Member
Women's Bar Association of the State of New York (WNY Chapter), Member
Niagara Frontier Alumni Association of Phi Alpha Delta Law Fraternity, International, Member
UB Law School GOLD Group, Member
8th Judicial District for the Young Lawyer's Section
---
Attorney Daniel F. Webster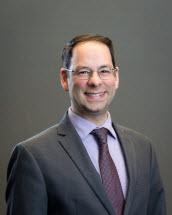 Bar Admissions:
Education:
University at Buffalo Law School, Buffalo, New York
Hamilton College, Clinton , New York

B.A. - 2003
Honors: With Distinction
Major: Philosophy
Professional Memberships and Achievements:
New York State Bar Association, Committee Co-Chair, 2016 - Present
Kenmore Office
41 Delaware Road
Kenmore, NY 14217