« Back to Results
Karpf, Karpf & Cerutti, P.C.
Employment Law | Serving Astoria, NY
Employment concerns can be addressed by Karpf, Karpf & Cerutti, P.C.. This practice offers legal representation for clients in the Astoria, New York area.
Average Experience:
13 years
Fighting for Workers and Protecting Their Rights
The knowledgeable lawyers at Karpf, Karpf & Cerutti, P.C., have more than 100 years of combined employment law experience across three states. Learn how we can help you get the best possible outcome for your employment law matter.
The lawyers at Karpf, Karpf & Cerutti, P.C., have spent their lengthy careers aggressively representing employees who were treated unfairly or who had their rights infringed upon. Our employment lawyers in Pennsylvania, New Jersey and New York, have a comprehensive knowledge of state and federal employment laws that they will use to create a personalized strategy for your unique situation. As soon as we start representing a client, we will handle everything related to their case and guide them through every step of the process.
Contact Karpf, Karpf & Cerutti, P.C. today if you need legal assistance with any of the following:
Labor & Employment Law
Age Discrimination
Disability Accommodation And Discrimination
ERISA
Fair Labor Standards Act
Family Medical Leave Act
Labor Laws in Pennsylvania
Racial Discrimination and Harassment
Religious Discrimination
Sexual Harassment
Unemployment Compensation
Whistleblower Protection
Wrongful Termination
Call today at 215-639-0801 to arrange your free initial consultation.
Attorney Allison A. Barker
Bar Admissions:
Pennsylvania
New Jersey
U.S. District Court Eastern District of Pennsylvania
U.S. District Court District of New Jersey
U.S. District Court Northern District of New York
Education:
Villanova University School of Law, Villanova, Pennsylvania

J.D.
Honors: Dean's Scholarship
Law Journal: Environmental Law Journal, Business and Special Projects Editor

Rowan University, Glassboro, New Jersey

B.A.
Honors: magna cum laude
Honors: Woman's Varsity Soccer Team
Major: Political Science
---
Attorney Christine E. Burke
Bar Admissions:
New Jersey
Pennsylvania
U.S. District Court Eastern District of Pennsylvania
U.S. Court of Appeals 3rd Circuit
U.S. District Court Middle District of Pennsylvania
Professional Memberships and Achievements:
Sidney Reitman Employment Law American Inn of Court (Executive Director, South)
Philadelphia Bar Association (Employment Law Section)
Honors and Awards:
Super Lawyers - Rising Star, 2019-2020
Education:
Rutgers University School of Law, Newark, New Jersey
University of Delaware, Newark, Delaware
---
Attorney Jeremy M. Cerutti

Bar Admissions:
Pennsylvania
New Jersey
U.S. District Court District of New Jersey
U.S. District Court of Pennsylvania
United States Court of Appeals for the Third Circuit
U.S. Court of Appeals 1st Circuit
Honors and Awards:
Super Lawyers - Rising Star, 2015
Pro Bono Activities:
Eastern District of Pennsylvania - Pro Se Panel attorney
Education:
Rutgers School of Law - Camden, Camden, New Jersey
Rutgers University, Camden, New Jersey

B.A.
Honors: Highest Honors
Major: Criminal Justice
---
Attorney Julia W. Clark

Bar Admissions:
Pennsylvania
New Jersey
U.S. Court of Appeals 3rd Circuit
U.S. District Court District of New Jersey
U.S. District Court Eastern District of Pennsylvania
U.S. District Court Middle District of Pennsylvania
Education:
Drexel University School of Law, Philadelphia, Pennsylvania

J.D.
Honors: cum laude
Honors: Dean's Scholarship recipient
Honors: Marshall-Brennan Constitutional Literacy Teaching Fellow

Tulane University, New Orleans, Louisiana

B.A.
Honors: cum laude
Honors: Merit Scholar, Dean's List
Honors: Recipient of Awards for Public Service
Major: Political Science
---
Attorney Holly C. Frey

Bar Admissions:
Pennsylvania
New Jersey
U.S. District Court District of New Jersey
U.S. District Court Eastern District of Pennsylvania
United States Court of Appeals for the Third Circuit
Education:
Widener University School of Law, Wilmington, Delaware

J.D.
Honors: summa cum laude
Honors: Valedictorian
Honors: Academic Scholarship
Honors: Dean's Award
Honors: Dean's List
Law Review: Widener Law Review, Editor in Chief

Peirce College, Philadelphia, Pennsylvania

B.S.
Honors: summa cum laude
Honors: Valedictorian, Full Scholarship, Leadership Award, Dean's List
Major: Legal Studies
---
Attorney Amy Y. Karpf

Bar Admissions:
New Jersey
Pennsylvania
U.S. District Court Eastern District of Pennsylvania
Pro Bono Activities:
Participate in federal employment panel, assisting individuals on a pro bono basis
Participate in federal re-entry program, assisting individuals with legal matters
Education:
Thomas M. Cooley Law School, Lansing, Michigan
Drexel University, Philadelphia, Pennsylvania

B.S.
Honors: magna cum laude
Honors: Dean's List
Major: Accounting
---
Attorney Ari R. Karpf

Bar Admissions:
New Jersey
U.S. Court of Appeals 3rd Circuit
Supreme Court of Pennsylvania
New York
Honors and Awards:
President's Achievement Award
Super Lawyers, 2017-2020
Education:
Thomas M. Cooley Law School, Lansing, Michigan

Honors: magna cum laude
Honors: Awarded President's Achievement Award
Honors: Honors for Outstanding Advancement of the Thomas Cooley Law Journal
Honors: Recognized as a Distinguished Appeals Magistrate
Honors: Several Certificates of Merit for Outstanding Scholastic Performance

International College of Fort Myers, Fort Myers, Florida

Honors: summa cum laude
Honors: Finished First in Class
---
Attorney David N. Korsen

Bar Admissions:
New Jersey
Pennsylvania
U.S. District Court Eastern District of Pennsylvania
U.S. District Court Middle District of Pennsylvania
U.S. District Court District of New Jersey
U.S. Court of Appeals 3rd Circuit
Education:
Rutgers University School of Law, Newark, New Jersey

J.D.
Honors: Leiden University Law School Study Abroad Program
Law Journal: Rutgers Computer and Technology Law Journal, Senior associate editor

The University of Tennessee, Knoxville, Tennessee
---
Attorney Adam C. Lease
Bar Admissions:
New York
Pennsylvania
U.S. District Court Eastern District of Pennsylvania
U.S. District Court Middle District of Pennsylvania
U.S. Court of Appeals 2nd Circuit
U.S. Court of Appeals 3rd Circuit
U.S. District Court Eastern District of New York
U.S. District Court Southern District of New York
U.S. District Court Northern District of New York
U.S. District Court Western District of New York
Honors and Awards:
Super Lawyers - Rising Star, 2019-2020
Education:
Pace University School of Law, White Plains, New York

cum laude
Honors: With Honors
Law Review: School's Law Review, Member

S.U.N.Y. Oneonta, Oneonta, New York

B.S.
Honors: cum laude
Major: Political Science
---
Attorney Andrew Ryan Olcese

Bar Admissions:
Pennsylvania
New Jersey
U.S. District Court Eastern District of Pennsylvania
U.S. District Court Middle District of Pennsylvania
U.S. District Court District of New Jersey
Professional Memberships and Achievements:
Pennsylvania Bar Association, 2017 - Present (Member)
Philadelphia Bar Association, 2017 - Present (Member)
Chester County Bar Association, 2017 - Present (Member)
Pro Bono Activities:
Pro Bono Federal Litigation, 2018 - Present
Education:
Villanova University School of Law, Villanova, Pennsylvania

J.D.
Honors: Health Law Certification
Honors: Dean's Merit Scholarship
Honors: Health Law Society, Vice President

Pennsylvania State University, University Park, Pennsylvania

B.S.
Honors: Dean's List
Major: Kinesiology
---
Attorney Timothy S. Seiler

Bar Admissions:
Pennsylvania
New Jersey
U.S. District Court Eastern District of Pennsylvania
U.S. District Court Middle District of Pennsylvania
U.S. District Court Western District of Pennsylvania
U.S. District Court District of New Jersey
Honors and Awards:
Super Lawyers - Rising Star, 2020
Education:
Barry University School of Law, Orlando, Florida

J.D.
Honors: cum laude
Honors: Scholarship, Academic Achievements

The Richard Stockton College of New Jersey

B.A.
Honors: Dean's List honors
Major: Criminal Justice
---
Attorney W. Charles Sipio
Bar Admissions:
New Jersey
Pennsylvania
District of Columbia
Virgin Islands
U.S. District Court Eastern District of Pennsylvania
U.S. District Court Middle District of Pennsylvania
U.S. District Court Western District of Pennsylvania
U.S. District Court District of New Jersey
U.S. District Court Northern District of New York
U.S. District Court Western District of New York
U.S. District Court Eastern District of Texas
United States Court of Appeals for the Third Circuit
U.S. Tax Court
Professional Memberships and Achievements:
National Employment Lawyers Association NJ, 2020 - Present (Member)
Philadelphia Bar Association, 2013 - Present (Member)
Honors and Awards:
Super Lawyers Rising Stars, 2014 - 2020
Pro Bono Activities:
Plaintiff's Employment Volunteer Panel - Eastern District of Pennsylvania, 2017 - Present
Education:
Widener University School of Law, Wilmington, Delaware
Saint Joseph's University, Philadelphia, Pennsylvania

B.A.
Major: Political Science
---
Attorney Miguel A. Terc

Bar Admissions:
U.S. Supreme Court
U.S. District Court Northern District of New York
U.S. District Court Southern District of New York
U.S. District Court Eastern District of New York
Professional Memberships and Achievements:
New York (Member)
District of Columbia (Member)
Pro Bono Activities:
First Vice Chair, Community Board #7 in the Bronx
Education:
Thomas M. Cooley Law School, Lansing, Michigan
City College of New York (CCNY), City University New York
---
Attorney Katie A. Pilgren-Beatty

Bar Admissions:
Pennsylvania
New Jersey
U.S. District Court Eastern District of Pennsylvania
U.S. District Court District of New Jersey
Honors and Awards:
Designated "Rising Star" by Super Lawyers, 2019-2020
Education:
Widener University School of Law, Harrisburg, Pennsylvania

J.D.
Honors: cum laude
Honors: Trial Advocacy Honors Society; Awarded Most Promising Civil Litigant

Bloomsburg University of Pennsylvania, Bloomsburg, Pennsylvania

B.A.
Honors: magna cum laude
Honors: Dean's List
Major: History
---
Attorney J. Patrick Griffin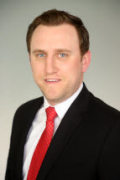 Bar Admissions:
Pennsylvania
New Jersey
U.S. District Court Eastern District of Pennsylvania
U.S. District Court Middle District of Pennsylvania
U.S. District Court District of New Jersey
Professional Memberships and Achievements:
Philadelphia Bar Association, Employment Law Section
Philadelphia Brehon Society
Kline School of Law American Inn of Court
Education:
Drexel University School of Law, Philadelphia, Pennsylvania

J.D.
Honors: Pro Bono Service Honors
Honors: Rising Advocate Scholarship
Honors: Best Student Performance - Evidence
Honors: Best Student Performance - Energy Law
Honors: Best Student Performance - International Law
Honors: Best Oral Advocate
Honors: Excellence in Oral Advocacy

Penn State University

B.S.
Honors: Athletic Director's Sportsman Award
Honors: NCAA Scholar-Athlete
Honors: NCAA Student Athletic Advisory Committee Member
Honors: Varsity Letter winner Baseball
Honors: Varsity Letter winner Golf
Major: Business
Since 1997, the "Lead Counsel Verified" status has been granted to attorneys who possess:

The Right Professional Experience
A Spotless Record
The following attorneys at this firm are Lead Counsel Verified: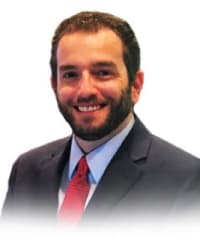 W. Charles Sipio
This attorney is Lead Counsel Verified in the following practice areas:
| Practice Area | Year |
| --- | --- |
| Employment Law | Since 2015 |
| Practice Area | Year |
| --- | --- |
| Employment Law | Since 2015 |
For Attorneys:
Download Lead Counsel Badge