« Back to Results
George Bassias Attorney LLC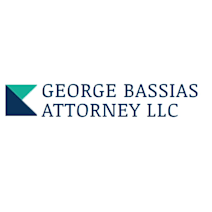 Over 28 Years Of Experience
My vision for the practice of law is to help injured people to be duly compensated for their injuries; and for distressed debtors to get relief from their financial problems. As  Attorneys, we are entrusted with great power to utilize our skills and training as a positive force in helping others.
George Bassias Attorney is a debt relief agency . We help debtors get relief by filing bankruptcy
Contact us today if you need legal assistance with any of the following:
Car Accident
Trips and Falls
Workers' Compensation
Chapter 7 Bankruptcty
Call 718-721-1441 today to arrange your free initial consultation.
Attorney George Bassias
George Bassias is an attorney with over 25 years litigation experience. He has done many trials and successfully litigated thousands of cases. He emphasizes areas of law that he feels the most satisfaction in helping people.