Fetky & Petty LLC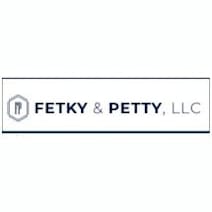 New Jersey Criminal Defense Law Firm
Contact us today if you need legal assistance with any of the following:
Assault & Battery â Plaintiff
Cannabis Law
Civil Rights
Consumer Protection
Criminal Defense
DUI/DWI
Domestic Violence & Neglect
Drug Violations
Internet/Cyber Crime
Sex Offenses
Traffic Ticket
White Collar Crimes
Call 732-443-3669 today to arrange your free initial consultation.
Attorney William M. Fetky

William M. Fetky, is a criminal defense attorney who has been practicing law since 1988. Before becoming a defense attorney, he was a police officer in New York and a Middlesex County Assistant Prosecutor.
Both Mr. Fetky and Mr. Petty have extensive trial experience in New Jersey Courts. This on the ground experience is invaluable in providing you with the type of results oriented representation that you need when charged with any type of crime or offense at the municipal, state, or federal level.
At Fetky and Petty, LLC, you will get zealous advocacy and innovative approaches to representation. We recognize the need to be more than just a representative. The lasting relationships that are built because of the the personal, hands-on attention that we give our clients cases are what distinguishes us from a run of the mill law firm. 
---
Attorney Jonathan M. Petty

Jonathan M. Petty is a criminal defense attorney in New Brunswick, New Jersey and a partner at Fetky and Petty, LLC.
Mr. Petty is a native of Hagerstown, Maryland. He attended the University of Maryland, majoring in Criminal Justice and graduated with a Bachelor of Arts in 2005. He went on Widener Law School and received his J.D. in 2008.
After law school, he clerked for the Honorable Roger W. Daley (Ret.) in Middlesex County, New Jersey. During that time, he worked with Judge Daley on Juvenile Waiver decisions that reached the New Jersey Supreme Court.
Mr. Petty is admitted to the bar in New Jersey, Pennsylvania and the U.S. District Court of New Jersey.
State Required Disclosure: No aspect of this advertisement has been approved by the Supreme Court of New Jersey.