We Fight for Workers' Rights, Civil Rights and the Rights of Injury Victims
Whether you are an employee wrongfully deprived of overtime pay and seeking recovery, or have been subjected to harassment or discrimination, you will likely find the experience confusing, tedious and emotionally stressful.
Our firm's primary focus is on protecting the rights of employees throughout New Jersey. No one deserves to suffer from an abusive and hostile work environment. We will file claims against your employer to get you the compensation you deserve. We'll fight anyone, anywhere, any time, including the largest corporations, and public employers. As experienced Cherry Hill New Jersey Labor & Employment Attorneys, we concentrate exclusively in all aspects of State and Federal Labor Law issues, including:
Employment Laws
Workplace & Sexual Harassment
Whistleblower Cases
Discrimination
Retaliation
FLSA Class Actions
Employee Rights
Wrongful Termination
Overtime Compensation
Defamation
Severance Agreements
Trade Secret Agreements
Non-competition Agreements
Administrative Law
Injunctions
Workers' Compensation
Employee Policy Manuals & Employee Handbooks
There aren't many employment lawyers in New Jersey; it's a tough field, because so many employers use scorched earth tactics, and try to paper a plaintiff to death. Of those there are, not many will handle the variety and complexity of cases we will, because, frankly, it's scary for them. Not many firms have our resources. Not many have our experience. And not many have our will, and our tenacity.
As trusted Cherry Hill New Jersey Labor and Employment Attorneys, we believe strongly in the rights of the person, not of the corporation or of the government. It's our mantra and our mission.
In the legal community, we are recognized as a team of aggressive and hard-hitting litigation experts, noted for our preparation, attention to detail and zealous advocacy on behalf of clients. Our firm regularly appears before the trial and appellate courts of the States of New Jersey, before various Administrative Law tribunals, the U.S. District Courts and the U.S. Courts of Appeal.
Kevin and his partner Deborah Mains, former union trial counsel, are passionate about workers' rights, taking on the state and federal governments, Fortune 500 and Fortune 100 companies, and other employers, all over the state of New Jersey.
The firm's attorneys teach employment trial law for several organizations, have been published in their field, and are tireless in advocating for you, and for the laws which protect you, at the state and national levels.
If you or someone you know needs the assistance of an experienced New Jersey Labor and Employment Attorney, call Costello & Mains, LLC today at 866-944-3371, or complete the contact form provided on this site to schedule your free consultation.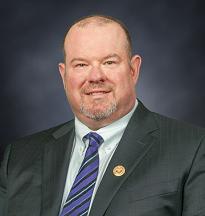 Kevin M. Costello
Kevin Costello put himself through college (Brandies University, 1988) and law school (Suffolk University, 1991) working as a tennis pro, truck loader, bouncer, bartender, personal trainer and aide in the New York Department of Health and Human Services.
After serving a judicial clerkship with the Honorable Barry M. Weinberg in Camden, New Jersey, Kevin began a jury litigation practice in 1992 which continues to the present, concentrating in employment and civil rights, personal injury, consumer protection and criminal defense. He has been representing individuals, their families and their small businesses for his entire career.
Kevin is Certified by the Supreme Court of New Jersey as a Civil Trial Attorney, a designation given to less than four percent of New Jersey lawyers.
He is a member of the Board of Governors of the American Trial Lawyers Association of New Jersey, and, for ATLA, Chairs the " Meadowlands Seminar" and "Boardwalk Seminar" Employment Programs., The Labor and Employment Section of ATLA-NJ, and the Listserve Committee for the Board of Governors.
He serves as an instructor for the New Jersey Institute of Continuing Legal Education, has been published in the area of employment and civil rights law, is a 2008-2009 Vice Chair for the LGBTI rights section of the New Jersey State Bar Association, has served as a faculty member teaching other lawyers trial law, and has served as a Chairman of both the Camden County Bar Association's Labor and Employment Law Committee and Personal Injury Committees.
Kevin has been named a "Champion of Equality" by the Garden State Equality Advocacy Organization. He has been named a 2005 "Super Lawyer", a 2006 "Top Lawyer Under Forty" a "Top 5% of New Jersey Lawyers" for 2007 and a 2008 Super Lawyer by New Jersey Super Lawyers Magazine.
He has been named to the Board of the Garden State Equality Organization in recognition of his service to the GLBT community.
Kevin has appeared in print for numerous causes and cases, most recently for the Toga Bartenders litigation against Harrah's Casino in Atlantic City. He has appeared on, among other broadcasts, the "Morning Show with Mike and Juliet", on the Fox network, a nationally televised morning program.
Kevin has served as a Board Member for the South Jersey Chapter of the Juvenile Diabetes Foundation, has volunteered for, and has consistently supported, a number of South Jersey charities and public interest organizations, and remains committed to the community and constituency he serves.
---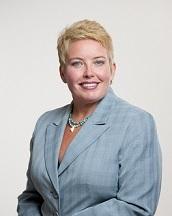 Deborah L. Mains
Deborah Mains graduated from the State University of New York at Albany in 1992 with a Bachelor of Arts in Russian Studies and obtained her J.D. from Rutgers School of Law - Camden in 1995. After completing a judicial clerkship with the Honorable Mary E. Colalillo in Camden, NJ, she joined the labor department of a large South Jersey Union-side litigation law firm, representing unions and employee benefit funds before state and federal courts. In addition, she represented individual workers in a variety of state and municipal court actions, assisting them with everything from unemployment benefits to criminal charges. Deborah continued to represent unions, benefit funds and individuals in labor and employment matters.
Deborah comes to the firm fresh from her tenure as Associate General Counsel of the largest property services union in the United States. As Associate General Counsel, Deborah provided legal counsel to the Union on organizing campaigns and strikes; represented the Union before the federal courts and the National Labor Relations Board and, most important to her, arbitrated hundreds of grievances on behalf of individual members of the Union who had been unjustly discharged, disciplined or otherwise deprived of benefits.
Ms. Mains is a member of the New Jersey and New York bars, about to apply for waive-in admission of the Pennsylvania Bar. She is also a member of the American Association for Justice - NJ, of the State Bar and of the Camden County Bar Associations.
Since 1997, the "Lead Counsel Verified" status has been granted to attorneys who possess:

The Right Professional Experience
A Spotless Record
The following attorneys at this firm are Lead Counsel Verified: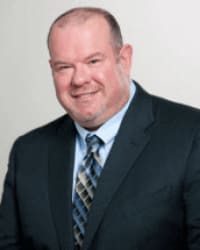 Kevin M. Costello
This attorney is Lead Counsel Verified in the following practice areas:
| Practice Area | Year |
| --- | --- |
| Employment Law | Since 2008 |
| Practice Area | Year |
| --- | --- |
| Employment Law | Since 2008 |
For Attorneys:
Download Lead Counsel Badge
State Required Disclosure: No aspect of this advertisement has been approved by the Supreme Court of New Jersey.