Experience You Can Rely On
The Law Offices of Stephen R. Piper, LLC in Moorestown, New Jersey, provides intelligent and aggressive legal representation to clients in New Jersey and the Philadelphia area of Pennsylvania. Mr. Piper defends individuals facing criminal charges and represents clients in family law matters.
Since 1998, Mr. Piper has counseled and represented hundreds of individuals in divorce, family law and criminal law issues. He has worked with people from nearly every line of work, race, economic background, and family relationship. While he understands that your case is unique, it is likely he has already helped a client with concerns that are similar to your own.
Contact us today if you need legal assistance with any of the following: 
Criminal Law & Traffic

DUI & DWI Defense
Traffic Violations
Criminal Defense
Domestic Violence
Drug Crimes
Juvenile Crimes
Sex Crimes
Theft Offenses
Violent Crimes
Weapons Charges
White Collar Crimes
Expungements
Search & Seizure

Family Law & Divorce

Family Law
Alimony & Spousal Support
Child Custody & Visitation
Child Support
Division of Property
Divorce
High Asset Divorce
Military Divorce
Call 856-804-1853 today to arrange your free initial consultation. 
­­­Attorney Stephen R. Piper
Mr. Piper is a former Camden County Assistant Prosecutor who successfully prosecuted serious criminal matters on behalf of the State of New Jersey but now works for you. As such, he knows how the State investigates and builds a case against you. Now, as a seasoned criminal defense attorney, he combines the experience gained as a prosecutor with his in-depth knowledge of New Jersey criminal law to build winning cases for his clients facing serious charges including homicide, sexual assault, weapons charges, drug crimes, assault and white collar crimes.
Prior to starting The Law Offices of Stephen R. Piper, LLC, Stephen R. Piper was an Assistant Prosecutor in Camden, New Jersey. Mr. Piper served in the Motions and Municipal Court Appeals Unit, the Juvenile Trial Team Unit, and the Adult Trial Team Unit.
From his experience in the Motions and Municipal Court Appeals Unit, Mr. Piper handled hundreds of suppression motions where he learned the unique factors the Court looks for before suppressing evidence.  In addition, Mr. Piper was tasked with representing the State of New Jersey in Municipal Court Appeals where he learned how DWI/DUI cases are successfully and unsuccessfully handled along with other Municipal Court charges like traffic offenses.
During Mr. Piper's experience in the Juvenile Trial Unit, he became intimately familiar with the New Jersey Code of Juvenile Justice. Mr. Piper tried dozens of Juvenile crimes and learned how juvenile criminal charges can be investigated and prevented.
Finally, Mr. Piper served on the Camden County Prosecutor's Adult Trial Teams.  There, he investigated, researched, and negotiated hundreds of cases.  In addition, Mr. Piper gained valuable trial experience and tried multiple cases of Possession of Controlled Dangerous Substances with Intent to Distribute, Armed Robbery and Aggravated Assault.
"Very attentive to my questions and concerns. Always treated me, as his client, like he has no other cases. Professional, attentive and very knowledgeable."
Criminal Defense Client
August 6, 2015
---
"I am extremely appreciative on how and the outcome was of my experience with Stephen Piper. I will seek him out if needed again. hopefully I will not get in situation where I need a lawyer, for me it is great to know that if I do that he will have my back and fight the good fight for me. thank you again for all you have done"
DUI Client
September 11, 2013
---
"Mr. Piper is a dedicated professional who clearly has his client's best interest at heart. He is one of the top in his profession and I would highly recommend him."
Criminal Defense Client
September 10, 2013
---
"He knew exactly what to do about the charges and was always available for me or my family even when I was in the county jail."
Criminal Defense Client
April 3, 2013
---
"Extremely professional and hard working individual. Extensive expertise in criminal law."
Criminal Defense Client
May 13, 2011
---
"Stephen is pleasant to work with, passionate and knowledgeable. I interviewed several lawyers with a wide range of experience including an ex-judge. I selected Stephen because I found his approach refreshing and his ability to fairly state the situation welcome. I would use his services again and recommend him to anyone."
Criminal Defense Client
November 23, 2010
---
"Steve is everything that a good lawyer should strive to be: punctual, friendly and easy to get in contact with. His competence in the court room makes him highly desirable as counsel. I've recommended him to all of my friends seeking legal representation."
Traffic Violation Client
November 21, 2010
Since 1997, the "Lead Counsel Verified" status has been granted to attorneys who possess:

The Right Professional Experience
A Spotless Record
The following attorneys at this firm are Lead Counsel Verified: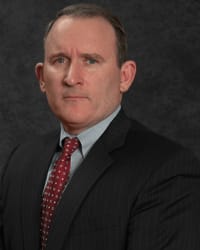 Stephen R. Piper
This attorney is Lead Counsel Verified in the following practice areas:
| Practice Area | Year |
| --- | --- |
| Criminal Defense | Since 2021 |
| Practice Area | Year |
| --- | --- |
| Criminal Defense | Since 2021 |
For Attorneys:
Download Lead Counsel Badge
State Required Disclosure: No aspect of this advertisement has been approved by the Supreme Court of New Jersey.