« Back to Results
Law Office of Lawrence H. Kleiner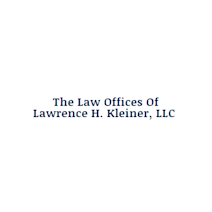 We Leave No Stone Unturned in Working Towards a Favorable Resolution for Your Legal Matter
A full service law firm, Lawrence H. Kleiner, LLC emphasizes litigation related matters from Personal Injury Litigation through Commercial Litigation. Our seasoned, well experienced trial attorneys are capable of taking your case to a successful verdict. Located in Closter, New Jersey, the Lawrence H. Kleiner Law firm has over 24 years of experience, the firm provides conscientious and effective legal representation while maintaining an excellent reputation.
We know it is rarely a happy event when it becomes necessary to retain an attorney, which is why we take a unique and personal approach to helping our clients. We work with clients ranging from local members of the community to Fortune 500 companies. Whether your case is large and complicated or small and personal, every client receives personal and individual attention with no detail overlooked.
Because choosing a lawyer is an important decision, and knowing that the outcome of your legal case will affect your life, honesty, integrity, trust and experience are extremely important qualities for your consideration.  
Although we are a small firm, we routinely go up against larger law firms and produce outstanding results. The benefit of retaining our law firm is that you are not simply a "billable event," but rather you are a person who will receive the utmost respect and care from  our entire staff.
Contact us today if you need legal assistance with any of the following:
Personal Injury 
Municipal Law
Juvenile Law
Family Law
Commercial Litigation
Criminal Law
Call the Law Office of Lawrence H. Kleiner today at 201-784-5444 to arrange your free initial consultation.
State Required Disclosure: No aspect of this advertisement has been approved by the Supreme Court of New Jersey.