Family Law, Mediation, and Divorce Representation in the New Hampshire Seacoast
We understand that problems addressed in family law are unlike those in any other legal field. Family law cases involve what matters most: you, your children, and your future. Our firm handles only family law cases so that we can provide the specialized and dedicated representation that our clients require. We then tailor our services so as to meet the unique needs of each client. This often begins with educating our clients about the numerous choices available, and then helping them determine which is best for themselves and their family.
For some, mediation or a collaborative approach provides the optimal path forward; for others, litigation is the clear choice. Once our clients choose a process, we guide and support them step-by-step throughout their case. Through experience, compassion, and respect we strive to help each client find the best way to resolve their conflict. Please browse our site to learn more about the different process options, our areas of practice, our experience, and resources available to help you.
Contact us today if you need legal assistance with any of the following:
Family Law
Custody & Visitation
Divorce
Family Law
Litigation & Appeals
Mediation & Collaborative Law
Call Dwyer, Donovan & Reis today at 603-433-7040 to arrange your initial consultation
Attorney Meegan Reis
I have been practicing law since 1998 and have been a trial attorney in the New Hampshire Seacoast for over 16 years. During that time I have handled over a thousand cases in the Superior, District, and Family courts. During my career, I have been in private civil practice and in the public sector. I enjoyed the rare opportunity to spend time on both sides of the criminal bar, spending four years as a prosecutor with the Strafford County Attorney's Office and seven years as a defense attorney with the New Hampshire Public Defender.
As both a defense attorney and a prosecutor, trial was always the traditional way to resolve a case and in some cases, that was the best process. In many more cases though, the client or the public was better served by striving to find a fair resolution. I learned to strike a balance between fighting hard and effectively for my clients while not making the case more contentious.
---
Attorney Elizabeth Donovan
I have been practicing law in Portsmouth, New Hampshire since 1995, after serving as a Law Clerk for the Superior Court of Connecticut and after working as an Assistant United States Attorney for the Small Business Administration. I have appeared in thousands of cases in Family and District Courts throughout the State and have narrowed my practice to all matters of family law and defense of misdemeanor and violation complaints for the last 18 years.
Though I am primarily a trial attorney, I dedicate myself to using creative thinking and strategizing to avoid litigation where possible. I encourage settlement through mediation or the Collaborative Law process, for which I have been trained since 2010.
We have created a unique law practice that does not mirror a "traditional" law firm. We work with our clients individually at all stages of the process to define goals and achieve resolution best suited to you and your future.
Since 1997, the "Lead Counsel Verified" status has been granted to attorneys who possess:

The Right Professional Experience
A Spotless Record
The following attorneys at this firm are Lead Counsel Verified: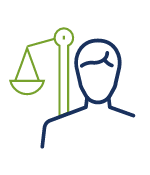 Meegan C. Reis
This attorney is Lead Counsel Verified in the following practice areas:
| Practice Area | Year |
| --- | --- |
| Family Law | Since 2020 |
| Practice Area | Year |
| --- | --- |
| Family Law | Since 2020 |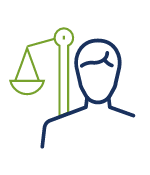 Elizabeth A. Donovan
This attorney is Lead Counsel Verified in the following practice areas:
| Practice Area | Year |
| --- | --- |
| Family Law | Since 2019 |
| Practice Area | Year |
| --- | --- |
| Family Law | Since 2019 |
For Attorneys:
Download Lead Counsel Badge