Getting You The Settlement You Deserve
Whether you are facing DWI or sustained a serious injury caused by a negligent party in Manchester, NH, a knowledgeable and skilled attorney can help you obtain the most favorable outcome in your case. I, Attorney Joseph Kelly Levasseur, have 20 years of legal experience successfully helping my clients avoid serious criminal penalties and maximize their entitled compensation.
I will thoroughly investigate your arrest or accident, collect supporting evidence, and develop an effective and personalized legal strategy to either get the best possible result in your case. Do not hesitate to let me protect your rights and best interests throughout the complex legal process in New Hampshire.
Contact us today if you need legal assistance with any of the following: 
Personal Injury
Vehicle Accidents
Non-Vehicle Accidents
DWI/DUI

DWI Alcohol
OUI Drugs
Breath Test Defense
Field Sobriety Tests

Defamation
Call 603-622-7575 today to arrange your free initial consultation. 
Attorney Joseph Kelly Levasseur
Attorney Levasseur is solely dedicated to providing his hard-working service to his clients. Joseph takes the time to research your situation completely and bring about the most effective opportunities ensuring you get the successful outcome you deserve. Attorney Levasseur is proud that so many of his clients have repeatedly turned to him for counsel, representation and referral to others who need his advocacy. Joe is determined to work hard to earn his clients' loyalty every day. He is here to help you get the settlement you deserve - contact him today.
Joseph has been through the litigation process himself. He understands personally what an Insurance Company and its well-paid defense attorneys will do to wear you down and try and get you to settle for much less than your case is worth. Joseph Kelly Levasseur is a personal injury attorney that works hard to make sure you understand the value of your case; the work it will take to convince the adjusters just how valuable your case is; and if they will not come to your point of view, going to a jury to get you what you deserve. Your first consult is free. You don't pay a dime for advice and if Attorney Levasseur takes your case, you do not have to pay expenses or costs upfront. Joe does not get paid unless you do.
Bar Admissions:
Education:
J.D. - Massachusetts School of Law, 1999
M.B.A. - Southern New Hampshire University, 1996
Professional Associations:
City of Manchester, NH. Alderman-at-Large, 2000-2002, 2012-current
Voting Member/ Manchester Planning Board, 2016-2020
Alternant Member of the Manchester Planning Board, 2020-current
Former Hillsborough County Register of Probate, 2012-2016
Manchester Bar Association, 2003-current
New Hampshire Association of Justice, 2014-2019
New Hampshire Federal District Court
---
I Would Strongly Recommend Anyone with A Legal Problem to Try to Get in Touch with This Attorney.
Within an hour of posting my question, he answered and was able to provide me with great advice and recommendations. Now after speaking with him he was able to calm my fears and help me figure out what steps to take from here. I would strongly recommend anyone with a legal problem to try to get in touch with this attorney.
- Nathanial
---
He Is Passionate About Your Success.
I have known Joe for over 20+ years, he is honest, will work hard for you and will always tell you the truth about your case. He is passionate about your success, I would highly recommend him to protect your interest.
- Dianne
---
I Now Have His Name in My Smartphone for Any Time that I May Need His Services.
After emailing Joseph Levasseur about a problem I was having. He got back to me within 12 hours with the answer I needed. Joseph Levasseur was very helpful and answered all my questions promptly. I now have his name in my smartphone for any time that I may need his services. The Avvo website is perfect for finding a reputable lawyer that you can trust and get what you need really fast.
- Richard
---
A Passionate Fighter for Your Rights.
Joe is an excellent attorney and a passionate fighter for your rights.
- Jack
Since 1997, the "Lead Counsel Verified" status has been granted to attorneys who possess:

The Right Professional Experience
A Spotless Record
The following attorneys at this firm are Lead Counsel Verified: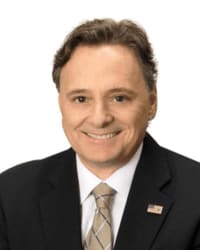 Joseph K. Levasseur
This attorney is Lead Counsel Verified in the following practice areas:
| Practice Area | Year |
| --- | --- |
| Personal Injury | Since 2022 |
| Practice Area | Year |
| --- | --- |
| Personal Injury | Since 2022 |
For Attorneys:
Download Lead Counsel Badge