« Back to Results
Randazza Legal Group, PLLC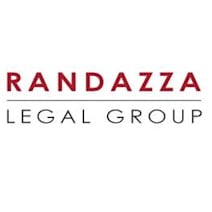 First Amendment & Intellectual Property Lawyers
We represent clients on a wide array of First Amendment issues, copyright and trademark protection and infringement cases, defamation cases, domain name disputes and employment law matters. Above all else, we handle these matters in a way that make clients proud to associate with us.
Your business is about making money and taking care of your family — not about your lawyers. We take the time to study your business and our role in it so that we can add value, not just send you bills.
Contact us today if you need legal assistance with any of the following:
First Amendment Law
Intellectual Property Law
Internet Law
Domain Name Law
Civil Rights Law
Adult Entertainment Business Law
Gaming & Gambling Law
Protection Of Erotic Expression
Defamation
Call 725-252-3301 today to arrange your initial consultation.
Attorney Marc J. Randazza
Bar Admissions:
United States Supreme Court
Massachusetts Bar
Nevada Bar
California Bar
Arizona Bar
Florida Bar
All Massachusetts Federal Courts
All Nevada Federal Courts
All California Federal Courts
All Arizona Federal Courts
All Florida Federal Courts
U.S. District Court for the Eastern District of Michigan
U.S. District Court for the Northern District of Texas
U.S. District Court for the Northern District of Ohio
1st, 5th, 6th, 7th, 9th, and 10th Circuit Courts of Appeal
Court of Appeals for the Federal Circuit
Education:
B.A. – University of Massachusetts (Journalism)
M.A.M.C. – University of Florida Master of Arts in Mass Communication Law
Juris Doctor – Georgetown University Law Center
LL.M. in International Intellectual Property Law – Università degli Studi di Torino
---
Attorney Ronald D. Green Jr.
Bar Admissions:
State Bar of Nevada
United States District Court for the District of Nevada
United States Court of Appeals for the Federal Circuit
United States Court of Appeals for the Ninth Circuit
United States Court of Appeals for the Tenth Circuit
United States District Court for the Eastern District of Wisconsin
Education:
B.A. – Washington & Jefferson College (1997) – Cum Laude
J.D. – University of Pittsburgh School of Law (2000) – Summa Cum Laude
---
Attorney Alex J. Shepard
Bar Admissions:
California State Bar
Nevada
Education:
B.A. – University of Tennessee at Chattanooga, Magna Cum Laude
J.D. – Washington University School of Law, Cum Laude
---
Attorney Jay Marshall Wolman
Bar Admissions:
State of Connecticut
Commonwealth of  Massachusetts
State of New York
District of Columbia
Supreme Court of the United States
U.S. Court of Appeals for the First Circuit
U.S. Court of Appeals for the Second Circuit
U.S. Court of Appeals for the Sixth Circuit
U.S. Court of Appeals for the Ninth Circuit
U.S. Court of Appeals for the Tenth Circuit
U.S. Court of Appeals for the Eleventh Circuit
U.S. District Court for the District of Connecticut
U.S. District Court for the District of Massachusetts
U.S. District Court for the District of Columbia
U.S. District Court for the Eastern District of New York
U.S. District Court for the Southern District of New York
U.S. District Court for the Western District of New York
Education:
J.D., Georgetown University Law Center, 2000
B.S., Cornell University, New York State School of Industrial and Labor Relations, 1997
---
Attorney Trey A. Rothell
Las Vegas Office
2764 Lake Sahara Drive, Suite 109
Las Vegas, NV 89117
Miami Office
2 S. Biscayne Blvd, Ste 2600
Miami, FL 33131
Hartford Office
100 Pearl Street, 14th Floor
Hartford, CT 06103
Gloucester Office
30 Western Avenue
Gloucester, MA 01930