Dias Law Group, Ltd.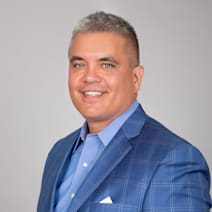 Practical Legal Solutions
We  are a full service law firm committed to providing high quality  services to our clients. 
We offer legal advice and counseling services  in a number of areas, with an emphasis in bankruptcy, debt  resolution and related matters.  
We draft and interpret  contracts in all facets of business and domestic matters.  Call us today  and schedule your appointment.  
Contact us today if you need legal assistance with any of the following:
Chapter 7 Bankruptcy Individual and Business Debtor Representation
Chapter 11 Bankruptcy Individual and Business Debtor Representation
Chapter 13 Bankruptcy Individual Representation
Bankruptcy Creditor Representation 
Domestic Law (divorce, custody, prenuptial/postnuptial agreements, support and asset preservation and division)
Personal Injury Law
Contracts
Business matters
Licensing matters
Call 725-269-5247 today to arrange your free initial consultation.
Attorney Damon Kamamo Dias
With more than 15 years experience,  my primary areas of focus  are Business and Personal Bankruptcy, Family Law, Personal Injury and  all facets of contract creation and review.  Our firm also offers  extensive Corporate/LLC formation and dissolution. 
I've been practicing for more than 15  years and I've found that our clients truly appreciate the time and  effort we put into every aspect of their case.  I want to help our  clients succeed, and I work hard to provide the very best advice.  
At  Dias Law Group, Ltd., the primary source of all new business is the  ever important referral we receive from our valued past and existing  clients.  This remains a matter of pride for us, as we want each client  to feel  confident that the advice and services they have received are  the very best.  We want each client to want to return to Dias Law Group,  Ltd. with any future needs they may have, and we want each person we  work with to feel confident in referring a friend or family member to  us as well.