« Back to Results
The O'Rourke Law Firm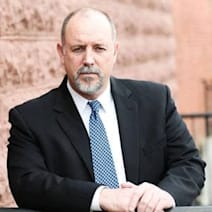 Criminal Defense | Serving O'Fallon, MO
The O'Rourke Law Firm, serving clients in the O'Fallon, Missouri area, a reputable legal practice for Criminal Defense issues.
Average Experience:
12 years
O'Fallon Criminal Defense Advocate
When you are hiring a criminal defense attorney, you need an individual who has the experience, knowledge and resources to represent you professionally and competently. They need to be able to listen to your concerns, answer your questions and put you at ease. Most importantly, you need someone you can trust.
At The O'Rourke Law Firm in O'Fallon, Missouri, attorney Paul O'Rourke knows how important honesty is. He knows what he can and cannot accomplish with you case, and he will always be upfront and candid about what is possible.
Contact us today if you need legal assistance with any of the following:
Criminal Defense 
DWI
Minor In Possession
Drug Crimes
Marijuana Possession
Traffic Tickets
Assault
Weapon Violation
Sex Crimes
Probation Violation
Call 636-735-8050 today to arrange your free initial consultation.
Attorney Paul O'Rourke
Bar Admissions:
Education:
Saint Louis University School of Law