Strong Protection for You and Your Family
From car accidents to divorce, legal troubles tend to disrupt all aspects of life, from finances to family. We're here to lighten your load during these tough times.
Since 2001, attorney Andrew Tarry has served individuals in Cape Girardeau and throughout southeastern Missouri, offering effective legal assistance when it matters most. He works hard to help each client achieve positive outcomes and move forward in life.
The legal system might be intimidating, but your relationship with your lawyer shouldn't be. At Tarry Law Firm, L.L.C., our clients come first. Attorney Andrew Tarry works directly with every client, keeping in regular communication by cellphone and text, so you'll always know the status of your case and what to expect.
Contact us today if you need legal assistance with any of the following:
Personal injury
Workers' compensation
Bankruptcy
Family law
Criminal defense
We're rooted in our southeastern Missouri communities, with offices in Cape Girardeau and Fredericktown. We know Missouri law inside and out, and we know how to get things done for our clients in the local court systems. As your legal counsel, we will work hard to secure the results you want.
Call Tarry Law Firm, L.L.C. today at 573-651-8644 to arrange your free initial consultation.
Attorney Andrew Tarry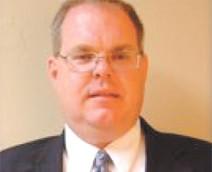 Tarry Law Firm, L.L.C., opened its doors in 2001 with a single mission in mind: to provide legal assistance and protection to residents of Cape Girardeau and the surrounding areas. We have stayed true to our vision ever since. We are ingrained in the local community and familiar with the local court system and its judges. We can offer experienced representation in a spectrum of legal matters that affect individuals and their families. We are always prepared to help.
Jurisdictions:
Education:
Southern Illinois University School of Law, Carbondale, Illinois
Missouri State University, Springfield, Missouri