« Back to Results
Mason & Helmers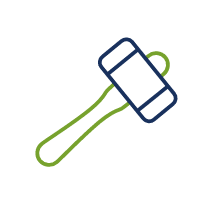 Experienced — Professional — Trusted
We focus on family disputes arising at the end of life or after the death of a loved one. These disputes may involve money, love, power, control, blame, and other features of the emotional landscape of extended and blended families who are experiencing grief and loss. These disputes can be frustrating, infuriating, exasperating—and expensive to resolve. We can help.
Family members may want information about where assets went, how they were used, and what a parent wanted to give to whom. Sometimes we ask a court for help overseeing the management of a loved one's trust or the distribution of assets after death. If there are questions about whether a loved one's needs are being met or wishes honored, we raise those issues with the court. We guide and support clients through dispute resolution out of court. When agreement is not possible, we take the matter to trial before the court. We value closure on these complex issues and have experience at all stages of these proceedings.
We contact clients regularly by phone, email or letter. Many of our clients tell us that our website provides them with insight into how we might deal with their situation.
We are recognized by judges and attorneys throughout Minnesota for excellence in handling and resolving these disputes. We are able to put that experience to work for you. End-of-life family disputes are common and not always preventable; we help you manage them to minimize the impact and seek a lasting solution.
Contact us today if you need legal assistance with any of the following:
Probate & Estate Administration
Inheritance Disputes
Probate Disputes
Trust Disputes and Other Forms of Fiduciary Litigation
Senior Guardianship and Conservatorship Disputes
Claims of Abuse of Powers of Attorney
Civil Claims for Financial Exploitation of Vulnerable Adults
Disputes over Inheritance Rights of Spouses
Disputes over Changes of Beneficiary Designations and Transfer on Death Deeds
Disputes over Business Succession Issues
Call Mason & Helmers today at 651-317-3307 to arrange your free initial consultation.
Attorney Rodney J. Mason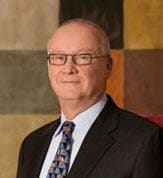 Jurisdictions:
Education:
University of Minnesota, 1976
Professional Memberships and Achievements:
American Bar Association
Minnesota State Bar Association
Wisconsin State Bar Association
Oregon State Bar Association
---
Attorney Kirstin E. Helmers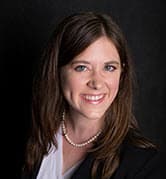 Jurisdictions:
Minnesota, 2007
U.S. District Court—District of Minnesota, 2011
Education:
University of Minnesota Law School, J.D., 2007
Columbia University, B.A. Russian History, 2003
Professional Memberships and Achievements:
Minnesota State Bar Association
Ramsey County Bar Association
Hennepin County Bar Association
Since 1997, the "Lead Counsel Verified" status has been granted to attorneys who possess:

The Right Professional Experience
A Spotless Record
The following attorneys at this firm are Lead Counsel Verified: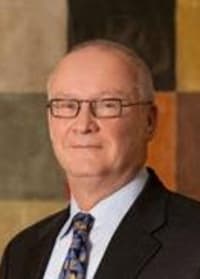 Rodney J. Mason
This attorney is Lead Counsel Verified in the following practice areas:
| Practice Area | Year |
| --- | --- |
| Probate | Since 2018 |
| Practice Area | Year |
| --- | --- |
| Probate | Since 2018 |
For Attorneys:
Download Lead Counsel Badge