« Back to Results
Kelsch Law Firm, P.A.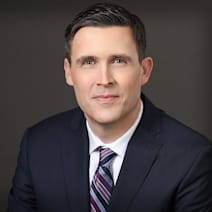 Bankruptcy | Serving Plymouth, MN
Getting legal representation for your bankruptcy issue is easier than you think. Let Kelsch Law Firm, P.A. in Plymouth, Minnesota help you today.
Average Experience:
24 years
Sound Legal Advice for Complex Legal Issues
If you find yourself immersed in a complicated and stressful legal situation, Chad Kelsch at Kelsch Law Firm, P.A. is ready to help.
He provides customized legal services in the areas of Minnesota bankruptcy, real estate, and construction law. The circumstances that give rise to the necessity of legal representation in these areas are more often than not extremely complicated and emotionally charged. His clients are given personal attention throughout the entire legal process to make the experience as painless as possible. With his targeted scope of expertise built on decades of legal experience, he is uniquely equipped to handle the most challenging legal issues in his areas of practice.
At Kelsch Law, your legal issue will be handled professionally and efficiently from start to finish, and at the most feasibly affordable cost. If you need legal assistance with an individual or corporate bankruptcy, real estate-related legal issue, or construction law matter, Chad Kelsch is prepared to bring you to the finish line.
Contact us today if you need legal assistance with any of the following: 
Bankruptcy Law
Construction Law (i.e. Mechanic's Liens & Construction Defects)
Real Estate Law (i.e. Foreclosures, Boundary Disputes, Purchase Agreement Disputes)
Legal Malpractice
Call 763-398-1676 today to arrange your initial consultation. 
­­­

Attorney Chad A. Kelsch
Chad A. Kelsch is the founder of Kelsch Law Firm P.A. and focuses his practice in the following areas:
Bankruptcy and Creditor/Debtor Rights
Real Estate
Construction Law 
Bankruptcy and Creditor/Debtor Rights
Chad has extensive experience in all facets of bankruptcy and on behalf of a wide range of different players in the bankruptcy arena. He has represented individual and business debtors, bankruptcy trustees, creditors, and unsecured creditors' committees in Chapters 7, 11, and 13. Some of Kelsch Law Firm's clients include Scheherazade Jewelers, The Happy Gnome, and All American Readers. Chad has experience in seeking/defending lift stay motions, seeking avoidance of and defending fraudulent transfer and preference claims, filing proofs of claim, filing bankruptcy petitions on behalf of individual and corporate debtors, and prosecuting/defending discharge and exemption objections. In addition to bankruptcy representation, Chad assists clients with debt negotiation, asset protection, judgment enforcement, and offers in compromise.
Real Estate
In his real estate practice, Chad has helped guide clients through foreclosure, short sales, deed in lieu negotiation, boundary line issues, title issues, contracts for deed, purchase agreement non-disclosure, and association liens/violations. There is often quite a bit of overlap with bankruptcy and real estate, so the fact that Chad has extensive experience in both is of great benefit to his clients.
Construction Law 
Chad works with contractors and homeowners embroiled in construction law disputes, often involving mechanic's liens. Placing himself in the shoes of his clients, Chad applies a creative problem-solving approach to efficiently bring resolution to property improvement disputes that can quickly grow very expensive. He has also represented contractors in ERISA-related litigation with local unions, and served as an expert at trial.
In his spare time, Chad enjoys spending time with his wife. He also enjoys watching sports, reading, and buying/selling rare books, art, and sports memorabilia.
Education
University of North Dakota School of Law – with distinction (J.D. 1999)
University of Oklahoma – cum laude (B.A. 1995)
Bar Admissions
  State of Minnesota, 2000
  U.S. District Court, Minnesota, 2000
  Court of Appeals – 8th Circuit, 2013
Professional Associations
  Minnesota Bar Association
  Hennepin County Bar Association
One of The Best Decisions I Have Ever Made
"Hiring Chad on a per-hour basis to assist when and where I needed was one of the best decisions I have ever made. Had I tried to 'go it alone' in my arbitration situation (investment case/commodities), I would never have achieved the positive outcome realized plus, I would have been a complete mess the whole time. Thank goodness for super hero lawyers like Chad - he was a champion and hero in my life and I thank the good Lord that he was there when I needed someone. My guardian angel must have led me to this incredibly smart, savvy, caring and fair-minded lawyer. Anyone considering hiring a lawyer to either take control of an arbitration situation, or assist from the sidelines, should look no further than Chad Kelsch. (And I do not say these things lightly.) What a wonderful feeling to have prevailed when the tide was against me. I remain forever grateful for Chad's wise and extremely intelligent counsel. I was a winner, because Chad is a winner."
Rating: 
---
Completely Alleviated My Anxiety
"Usually legal issues can be very difficult and stressful. The people at the firm were very helpful and extremely professional in handling my case, and thereby completely alleviated my anxiety. I would not hesitate to refer them to anyone who has similar situations."
Rating: 
---
An Absolutely Awesome Attorney
"We first approached Chad to help us with a dispute with a concrete company. He asked a lot of questions about what was happening, took notes, looked thoroughly through all of our files. He was very clear and honest about what he thought. He gave us two options - a cheaper option where we would represent ourselves and he would coach us through the process, and another option where he would fully represent us. Both were flat rates - fantastic! We chose to have him represent us, and he was an absolutely awesome attorney. He kept on top of everything, great communication, had great ideas, and really made us feel confident and less stressed throughout the process. He kept on fighting for us even after the court case was finished, to make sure that the company took the lien off the property (which they were trying to keep on). And I have to say, his rates are more than fair. In our particular court case, we were able to see what the concrete company was paying for their attorney, and it was more than three times what we paid Chad! He's a great attorney, and we would definitely retain him again!!"
Rating: 
---
So Lucky to Have Been Referred
"When we first contacted Chad we felt that we were in a very difficult, complicated and desperate situation. After assessing our situation, he was able to quickly assure us that the current, as well as upcoming difficulties could be handled, he knew just what to do, and we could land on our feet! He was there for us in an incredibly responsive way, and been amazing! We feel so lucky to have been referred to him. If you are in trouble and wish that you had someone that would care for your situation, and help you as if you had an attorney for a family member, give him a call!"
Rating: 
---
Do Not Hesitate to Consult with Chad Kelsch
"I met Chad through our chamber of commerce and got to know him through mutual referrals. I have never had a potential client that I referred to someone else actually, thank me for the great referral. I refer anyone who comes to me for bankruptcy advice to Chad and I have never been let down. If you ever have any questions about bankruptcy, please do not hesitate to consult with Chad Kelsch first."
Rating: 
---
Professionalism, Sincerity, and Support
Thank you for your professionalism, sincerity and support while guiding us through the bankruptcy process.  You kind words held us up at some very low moments.
Rating: 
---
Incredible From Start to Finish
"Chad was incredible from start to finish. He was kind and non-judgmental. It was reassuring to have him with me throughout the process. Thank you so much, Chad for everything you did to help me."
Rating: 
---
Extremely Happy with the Outcome
"Chad helped us understand the legal boundaries and implications in each step of the process. His attention to detail made a difference in our case. He really made the experience more tolerable. We're extremely happy with the outcome of our case and recommend Chad to anyone in need of sound legal advice and counsel."
Rating: