« Back to Results
Law Office of Barry Hogen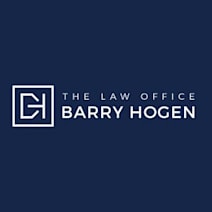 Criminal Defense | Serving Minneapolis, MN
Select a local Minneapolis, Minnesota firm for diligent Criminal Defense representation.
Average Experience:
35 years
Dedicate Minneapolis Criminal Defense Advocate 
When you or a loved one has been arrested, the first thing you need to do is turn to an experienced Minneapolis criminal lawyer who is dedicated to protecting your legal rights. When you want the best representation possible, you contact a criminal attorney who cares about you and your rights.
Barry Hogen is a creative criminal defense lawyer with over 32 years of experience handling criminal law matters throughout Minnesota and surrounding states. His office is conveniently located in St. Louis Park, Minnesota.
Contact the Law Office of Barry Hogen today if you need legal assistance with any of the following:
Assault Defense
Degrees Of Assault
First Degree Assault
Second Degree Assault
Third Degree Assault
BWI, SWI, AWI
Criminal Sexual Conduct
Criminal Vehicular Operation (CVO)
Domestic Assault
Drug Charges
DWI
Expungement
Field Sobriety Testing
Juvenile Crimes
Probation Violations
Stop Arrest
Vehicle Forfeiture
Violent Crimes
Whisky Plates / Plate Impoundment
Call 612-778-6399 today to arrange your free initial consultation.
Attorney Barry L. Hogen
Bar Admissions:
Education:
William Mitchell College of Law

University of Minnesota, Morris