« Back to Results
Steven H. Snyder & Associates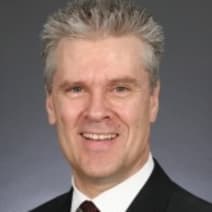 Helping with all Legal Issues Connected to Assisted Reproduction Law
Steven H. Snyder, Esq. is focused on providing you with the advice you need at such an important time in your life. Attorney Steven H. Snyder, has helped thousands of families deal with the legal issues connected to assisted reproduction. The firm attorneys will explain the process to you and answer any questions that you may have about your specific situation.
They will discuss all of the possible issues that you will need to address and help you develop a plan that is focused on your goals. Whether you are a potential donor, surrogate or parent-to-be, they will be able to offer you sound advise to ensure that your rights are protected.
Contact Steven H. Snyder & Associates today if you need legal assistance with any of the following:
Fertility Law (Assisted Reproductive Technology)

Ovum Donation
Surrogacy
Surrogates
Same Sex Family Building
Ovum Donors

Adoption

Step Parent Adoption
Agency Adoption
Private Adoption
Surrogacy Adoption
Mr. Snyder successfully litigated the first and only contested Minnesota surrogacy case to date in 2006 in which he won sole custody of the child for a single father; this case has been affirmed by the Minnesota Court of Appeals.
Call Steven H. Snyder & Associates today at 763-420-6700 to arrange your free initial consultation.
Attorney Profile
Attorney Steven H. Snyder
Jurisdictions:
Minnesota, 1982
U.S. District Court District of Minnesota, 1982
Wisconsin, 2011
Education:
University of Minnesota Law School, Minneapolis, Minnesota
University of St. Thomas, St Paul, MN

B.A. magna cum laude - 1974
Major: English
Professional Memberships and Achievements:
American Bar Association (Real Property, Probate and Trust Law, Law Practice Management, Family Law Sections), Member
Reproductive & Genetic Technology Committee, Family Law Section of the American Bar Association, Vice-Chair
Minnesota State Bar Association (Probate and Trust Law, Real Property Sections), Member
Hennepin County Bar Association, Member
Assisted Reproductive Technology Sub-Committee, 2001 Minnesota Legislative Task Force To evaluate the 2000 Uniform Parentage Act, Co-Chair
American Bar Association, Member, 1982 - 2015
Minnesota State Bar Association, Member, 1982 - 2015