« Back to Results
Law Offices of Menk & Menk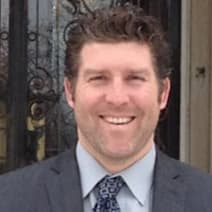 Let Us Help You Get Your Workers' Comp Benefits
Injured? We are Workers' Compensation and Personal Injury Attorneys. We can help ensure you are paid full value for your injury and your rights are protected.
Our attorneys pride themselves in the ability to understand their clients individual cases and personal circumstances. We have developed relationships with attorneys in many practice areas, if we cannot personally handle your case we know and trust someone who can.
Contact Menk & Menk today if you need legal assistance obtaining benefits.
Wage Loss payments
Medical Bills Paid
Job skill training and placement services
Death and Dependency Benefits
Call Attorney Ross Menk today at 612-300-4000 to arrange your free initial consultation.
Attorney Profile
Attorney Ross Menk
Jurisdictions:
Education:
University of Denver Sturm College of Law, J.D.
Professional Memberships and Achievements:
Hennepin County Bar Association
Minnesota State Bar Association
Languages Spoken:
Office Locations
Indianapolis/Twin Cities Office
104 West Franklin Avenue
Minneapolis, MN 55404
Duluth Office
11 E. Superior St. Suite 520
Duluth, MN 55802
St. Cloud Office
St. Cloud Business Center
14 North 7th Avenue #38
St. Cloud, MN 56303