« Back to Results
Stempien Law PLLC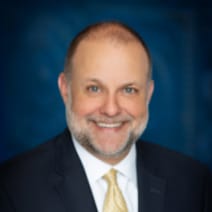 You Deserve to Work in a Safe Environment
It's important to know your rights in the workplace. Did you know that federal law forbids the discrimination of employees based on the basis of age, gender, religion, national origin or race? If you were fired or demoted after disclosing a pregnancy, you were a victim of discrimination. Understanding these regulations can help you get justice after workplace mistreatment.
If your rights have been violated by your employer, you need legal support. Call Stempien Law, PLLC today. Eric Stempien is an employment law attorney in Southfield, MI. He'll make sure your rights as an employee are protected.
Contact Eric Stempien today if you need legal assistance with any of the following:
Discrimination
Sexual harassment
Retaliation
Demotion
Mistreatment
Eric Stempien can also fight for you if your employer violates the Family Medical Leave Act (FMLA) or Fair Labor Standards Act (FLSA). He has over 20 years of experience as a discrimination attorney. Speaking up after mistreatment can be intimidating, but you deserve justice. Call now to speak with a discrimination attorney in Southfield, MI.
Call Eric Stempien today at 248-504-2678 to arrange your consultation.
Attorney Eric Stempien
Eric Stempien is a southeast Michigan based attorney who has dedicated his career to helping people obtain justice for wrongs that they have suffered through the fault of others. Eric specializes in the areas of personal injury and employment law. Eric has recovered millions of dollars on behalf of his clients through settlements, trials, arbitrations and mediations.
Eric represents clients with regard to auto accidents, slip and falls, construction accidents, sidewalk claims as well as claims against government entities. With regard to employment law, Eric handles all aspects of wrongful discharge, including discrimination claims, sexual harassment, retaliation claims, breach of contract as well as whistleblower's actions.
Eric Stempien graduated from the University of Michigan with a Bachelor of Arts degree in 1994 and went on to earn a Juris Doctor degree, graduating cum laude, from Wayne State University Law School in 1998. Prior to his graduation and admission to the State Bar, Eric was awarded a clerkship for a Wayne County Circuit Court Judge from 1994 to 1995.
Eric has 20 years of experience in the practice of law. For the first ten years of his practice, he was an attorney with a boutique firm in Northville, Michigan, rising to the position of managing partner. Following that experience, Eric was hired to run the legal department at a large ambulance company as the General Counsel. However, Eric then determined that representing individuals in the fight for justice was his true passion and he returned to the full-time practice of law. Eric now owns his own law firm with a significant practice in Wayne, Oakland, Macomb and Washtenaw counties in southeast Michigan.