« Back to Results
Joel B. Sklar Law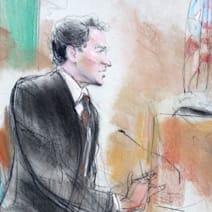 Employment Law | Serving Detroit, MI
Employment concerns can be addressed by Joel B. Sklar Law. This practice offers legal representation for clients in the Detroit, Michigan area.
Average Experience:
38 years
Detroit Civil Rights Lawyer
The truth is no one understands your pain or experience better than you. This is why I emphasize the importance of access and communication with my clients. A continual exchange of information between you and me allows us to determine the most advisable course of action and get the best possible result. This collaborative approach is important because you, whether you know it or not, are probably the best advocate for your own case. This approach also helps me, as your lawyer, be the best advocate for you. It is this approach which has enabled my clients to achieve favorable verdicts and settlements in state and federal courts.  
Unlike larger law firms that routinely outsource clients or simply give the file to a new associate, I personally meet with each prospective client and handle every case from start to finish. Whether you've been injured in a car accident, the subject of police misconduct, a victim of sexual harassment or some other unlawful employment action, call me to schedule an appointment. We can meet at my office in the historic Ford Building in downtown Detroit or your home, whichever works better for you. There is no financial obligation for the call and personal visit. As to any fee, I get paid only if you get paid. If there is no recovery, there is no fee.
Contact us today if you need legal assistance with any of the following: 
Employment (I.E., Whistleblower, Discrimination, Sexual Harassment) and Constitutional Law
Civil Rights and Police Misconduct
Wrongful Death
Personal Injury, Including Automobile Accidents, Motorcycle Accidents, Slip and Falls
No-Fault
Complex Regional Pain Syndrome (CRPS)
Closed Head and Traumatic Brain Injuries
Call 313-963-4529 today to arrange your free initial consultation. 
­­­Attorney Joel B. Sklar
I am a trial lawyer, specializing in personal injury, law enforcement misconduct and civil rights cases. I have been in practice in Michigan for 29 years. I have successfully tried cases in both state and federal courts, including two consecutive jury trials in federal court that awarded punitive damages for my clients. I have been featured in Lawyers Weekly for receiving a seven figure judgment against a state court judge for violating the constitutional rights of a former court employee.
I am quoted in various newspapers concerning employment and government misconduct matters and attribute this success to thorough preparation, an open mind and a willingness to take on challenging cases. 
Settlements, Awards & Verdicts:
$450,000 federal jury verdict for a male employee who was the sexually harassed by his male supervisor. This is believed to be the first "same-sex" sexual harassment verdict for a plaintiff in Michigan.
$150,000 settlement and reinstatement for a court administrator who claimed she lost her job in violation of First Amendment rights to free speech and association
$160,000 settlement in an automobile negligence action for a herniated disc
$1,125,000 verdict for wrongful death from a slip and fall
$225,000 verdict in an automobile negligence/motorcycle case
$732,000 verdict for a public employee who was fired without due process and because she spoke out against judicial misconduct
$800,000 arbitration award for a woman who developed Chronic Regional Pain Syndrome/Reflex Sympathetic Dystrophy when she sliced her finger on a razor blade
$300,000 arbitration award for a man who was wrongfully discharged
$2,000,000 settlement for a young man injured as a passenger in an automobile
$265,000 settlement from an insurance company who refused to pay on a disability insurance policy
$150,000 settlement for a female police officer who was denied a promotion based on gender and sexually harassed
$225,000 for a male police officer who was denied a promotion because of race
$150,000 settlement for police misconduct
$350,000 settlement for an automobile negligence wrongful death
$60,000 settlement for police misconduct excessive use of Taser
$125,000 settlement related to bullying of a child