« Back to Results
Center for Elder Law & Estate Planning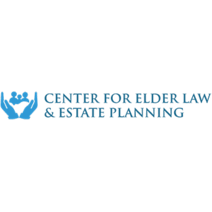 Estate Planning | Serving South Weymouth, MA
A law firm in South Weymouth, Massachusetts, Center for Elder Law & Estate Planning experienced in helping clients with Estate Planning issues.
Average Experience:
25 years
Protect The People Dearest to You
If you have decided that the time is right to draft your will or if you need to find the best healthcare option for your elderly parent, you have come to the right place.
At the Center for Elder Law & Estate Planning, our goal is to provide solid legal advice to elders and their families with a caring approach to how we handle their needs.
It is one thing to provide legal service. Any lawyer can do that. It is another to understand where your client is coming from, recognize his or her concerns and make sure all of those issues are addressed.
Contact us today if you need legal assistance with any of the following: 
Asset And Wealth Preservation
Durable Powers Of Attorney
Estate Planning For Lottery Winners
Estate Planning Overview Wills And Trusts
Estate Tax Planning
Guardianships/Conservatorships
Call 781-925-7385 today to arrange your free initial consultation. 
Attorney John A. Gianino
John A. Gianino, MBA, J.D. is the head of the Center for Elder Law & Estate Planning in Weymouth, MA. He holds a Master's Degree in Business Administration. He has also served as a hospital and physician administrator for over 20 years.

His experiences in hospital administration have given him a unique perspective on elder law and estate planning. He also has the knowledge of emergent and non-emergent estate planning, which is based upon third-party medical payment rules and tax law.
Pro-Bono Activities:
Committee Member, South Shore Hospital
Freemasons, Member
Professional Associations:
National Academy of Elder Law Attorneys (NAELA), Member
Massachusetts Chapter of the National Academy of Elder Law Attorneys (MANAELA), Member
---
Attorney Keri L. Guman
Keri L. Guman, Esq. has been practicing law since 2005 and has focused her career on Elder Law. She specializes in Medicaid planning and very much enjoys helping families through the challenges of caring for their elderly loved ones. She assists families with MassHealth programs that provide care to those needing assistance with the activities of daily living both in the community and in long term care facilities.
Bar Admission