« Back to Results
Hyde, Poor & Associates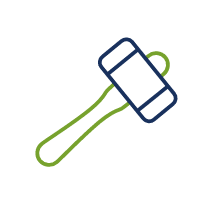 Divorce Mediation | Serving Shirley, MA
Shirley Mediation Law Firm
Serving Worcester, Middlesex and Essex County
Average Experience:
19 years
Serving Central Massachusetts Central Massachusetts
We focus our efforts in the areas of family law, landlord tenant disputes and small business collections. Whether you are seeking litigation or mediation, our trained and experienced attorneys can provide assistance in divorce, custody, visitation, & child support. We have extensive experience in guardianship and conservatorship, as well as estate planning and estate probate.
We pride ourselves is assisting small businesses collect overdue accounts and represent both landlords and tenants in rental and housing disputes. The firm enjoys a reputation of honest, fair, and efficient representation of their clients, as well as the respect of local court and community officials. Our clients are generally referred to us by current and former clients as well as former legal adversaries.
In mediation, the participants are the ones who determine whether or not a resolution is reached and the terms of the final agreement. In other words, control is not placed in the hands of a judge; there is no risk that power will be taken out of your hands. The mediator will provide recommendations, devise solutions, and discuss potential trade-off's for each side, but she will never make a judgment for the parties.
Contact us today if you need legal assistance with any of the following:
Mediation
Landlord/Tenant
Collections
Housing Disputes
Family Law
Call 978-425-0005 today to arrange your free initial consultation.