« Back to Results
Porcello Law Offices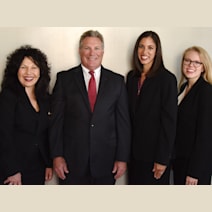 Legal Advice You Can Trust
At Porcello Law Offices, we look out for our clients. Our attorneys provide honest, trustworthy legal counsel that protects our clients' financial and parental rights. Together, we will help you overcome today's hurdles and move forward to a brighter tomorrow.
From our offices in Salem and Gloucester, we represent clients throughout Essex County during family law disputes, including high-asset divorce and complex child custody issues, and during probate and civil litigation.
Contact us today if you need legal assistance with any of the following: 
Divorce
Family law
Probate litigation
General civil litigation
Auto accident claims
Slip-and-fall accidents
Business disputes and litigation
Consumer law claims and defenses
Call 978-745-5553 today to arrange your free initial consultation. 
­­­Attorney Jean Porcello-Giusto



Bar Admissions:
Education: 
Massachusetts School of Law, Andover, Massachusetts

University of Massachusetts at Boston


Major: English
Major: Political Science
Professional Memberships and Achievements: 
Salem Bar Association, President
Essex County Bar Association, Executive Board of Directors
Salem Five Bank, Board Member and Corporator
North Shore Women Lawyers Association
---
­­­Attorney Lindsey A. Dulkis Patten



Bar Admissions:
Education: 
New England School of Law, Boston, Massachusetts


Honors: New England Scholar – 2009

Northeastern University, Boston, Massachusetts


Paralegal Certificate – 2003

University of Connecticut, Storrs, Connecticut


Major: Psychology
Major: Criminal Justice
Professional Memberships and Achievements: 
National Academy of Family Law Attorneys "Top 10 Family Law Attorneys Under 40 in Massachusetts", 2021
Massachsuetts SuperLawyer, 2021
New England Scholar- New England School of Law, 2009
Shaw Scholarship Award Winner, Peabody Historic Society, 2008
New England Scholar- University of Connecticut, 2003
---
­­­Attorney Anthony S. Porcello



Bar Admissions:
Massachusetts, 1989
U.S. District Court District of Massachusetts, 1990
U.S. Court of Appeals 1st Circuit, 1990
Education: 
New England Law, Boston, Massachusetts


Honors: Award for Academic Excellence in Massachusetts Practice

University of Massachusetts at Amherst
---
­­­Attorney Samantha M. Wesley Surette

Bar Admissions:
Education: 
Juris Doctor from New England Law | Boston
Bachelor's Degree in Political Science and Economics from University of Massachusetts Amherst
Catherine
Lindsey is great! She helped me gain joint custody of my 2 daughters. She knew my case just as well as I did. She was always prepared and right on point every time. I'd highly recommend!!! Thanks Lindsey!
---
07.10.2021
Janelle
She represented me during a very hard custody battle and I am forever thankful for her and how hard she worked on my case. I cannot recommend Lindsey enough!
---
07.09.2021
anonymous
Lindsey represented me during my custody dispute. She was always very responsive and offered great advice. She handled herself well in court and always conveyed my thoughts effectively. She was very supportive during an extremely difficult time. I would highly recomment Lindsey to anyone needed a family law attorney 
---
07.01.2021
Oliver Loewen
The lawyers are responsive and work diligently on your behalf. They provide good honest advice. I highly recommend this law office.
---
04.29.2021
Cristan Landry
I had the pleasure of working with Attorney Lindsey Dulkis Patten for my divorce. She walked me through everything I needed to know for the proceedings as well as reminded me of things to keep in mind for my and my daughter's future. Her main goal was to make sure things were fair and taken care of for my 5 year old. She responded quickly to all my emails even the foolish ones. She made me feel comfortable and calm while assuring me it would all be ok. She was able to finalize everything during the first hearing with the judge, no pretrial needed! Not to sound corny but if you're looking for someone authentic and willing to work hard for what's jus (especially when children are involved) she's your lady! 
Recommended
---
03.07.2021
Barry Swift
Over the last 20+ years I and other family members have been represented by Porcello Law Offices and would recommend Porcello Law Offices to anyone who needs representation without hesitation. Attorney Jean Porcello-Guisto is driven by her intense professionalism, honesty and desire to provide her clients with the best possible outcome for whatever the issue at hand may be! If you are looking for honest, compassionate and aggressive representation the folks at Porcello Law Offices are, without a doubt, the people you need to contact. Barry Swift, Salem Ma 
---
07.17.2020
Joe Unni
Reflecting on my experience with Porcello Law Office, I can honestly say it was a positive one. I really believe that the whole staff had my best interests at hand and never once felt that my concerns were not considered. They were patient with my questions and answered with concise, easy to understand language all while being aware of what their services cost, thus keeping costs in mind. They represented this dad as diligently as they represent moms. I would 100% retain their services again were I to need them. 
Since 1997, the "Lead Counsel Verified" status has been granted to attorneys who possess:

The Right Professional Experience
A Spotless Record
The following attorneys at this firm are Lead Counsel Verified: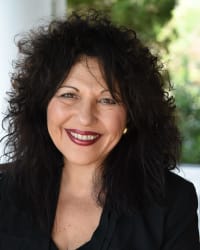 Jean G. Porcello-Giusto
This attorney is Lead Counsel Verified in the following practice areas:
| Practice Area | Year |
| --- | --- |
| Divorce | Since 2021 |
| Practice Area | Year |
| --- | --- |
| Divorce | Since 2021 |
For Attorneys:
Download Lead Counsel Badge